The 2016 Wella Trend Vision Awards were inspirational for everyone involved; dazzling the audience and educating the contestants! Everyone involved this year created such works of art, very different from each other and with such great skill we can't wait to see what these artists come up with next. We were able to chat with Suzanne Pack, Gold Winner of the Color Vision - Canada. She told us about her inspirations, her experience, and what's next...
---
How does it feel to be a winner of the 2016 NATVA?
Winning the Gold for Color Vision was probably one of the best moments of my life, it's a surreal feeling.
What is the first thing you thought when you won?
All I could think about was my colleagues from the salon (Studio Me Hair Design). We all worked so hard together this year and I wouldn't have been able to accomplish this without them and their support.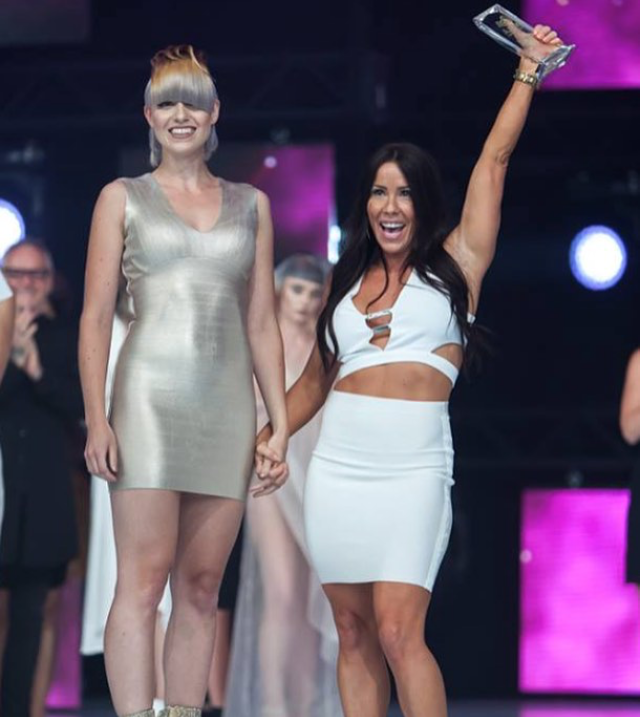 What was the most nerve-racking moment of the experience? Most exciting moment?
The most nerve-racking moment was when the judges were walking around analyzing our work. You work so hard for the last two days and these few minutes of them analyzing your final work is all that really matters, it is very stressful. The most exciting moment for me was when we were about to present our models on stage, I loved that moment.
How did you figure out what you were going to wear?
I decided to wear all white because I didn't want to blend with my model; I wanted her look to be the focus, so I kept it simple.
Who was the first person you called after the show?
The first people I called after the show were my parents!! They have always been supportive of my career and I couldn't wait to celebrate with them. They truly are the best!
How did you celebrate?
My colleagues and I went to Jewel nightclub in the Aria Hotel with all the other Wella competitors and spectators to celebrate our work. It was nice to finally get to relax. We all had wonderful time.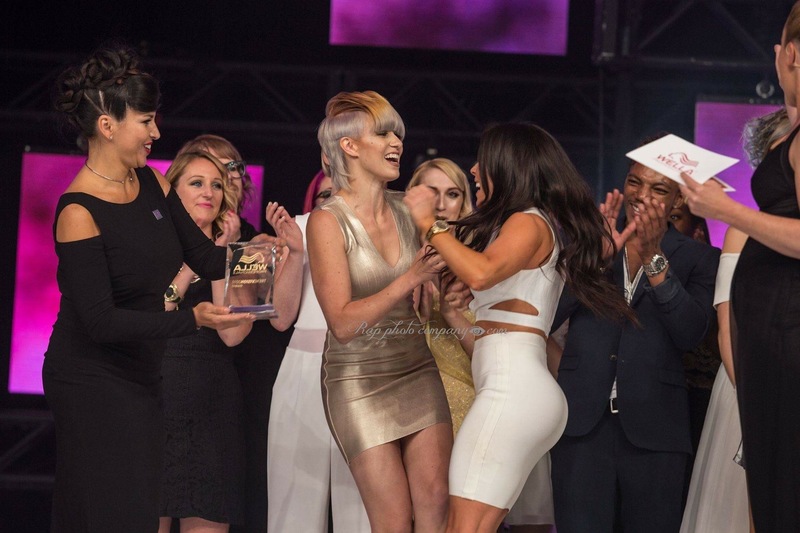 What does Trend Vision mean to you?
When I think of Trend Vision, I get goose bumps. It's where I get to be a true artist and let my creative juices flow. Doing hair in the salon is creative but Trend Vision is a chance for me to have a blank canvas and create a look that no one has seen before and allows me to present it to the world. I truly believe stylists should try and compete, to push themselves in this creative direction; the rush you get is an unbelievable feeling that no one else could ever give you.
How did you prepare your collection? What was the inspiration behind your collection?
When the trends were released I was blown away, they were simply amazing. Molten Ecaille, the spring/summer collection really spoke to me. The palette of rose gold, gold, bronze and silvers were so beautiful, I couldn't help but pick this trend for my model. Especially because I love working with blondes and incorporating these tones into their looks. My inspiration was liquid metal when choosing my colour palette. The polished platinum and rich metallic tones together create a fluid pattern in the look. I wanted to create a couture look that resembles sophistication and luxury.
How did you pick the wardrobe and makeup for your model?
Finding the wardrobe for my model was the fun part, I love going on the hunt for clothes. I put together a wardrobe trunk with many pieces that I have come across and once I completed my look with her hair, I picked a dress that accentuated the overall look. It was fun! Deciding on her makeup was easy for me; I wanted to keep it simple and soft. Natalie Thompson was the makeup artist that achieved that for me. She is simply amazing to work with and the look wouldn't have been complete without her touch!
What was the single most important factor of preparation leading up to Trend Vision?
The most important factor for me leading up to this competition is to always be prepared, always have some sort of plan, sometimes plans change but at least there's some sort of structure or direction. If you are lucky enough to make it to the finals in Vegas, I think practicing is one of the most important factors, that way you will have no surprises or creative blocks. This seems to work for me as an artist.
What's next?!
Competing in the world competition in the fall is the next big thing!! Words cannot describe how excited I am. But once this is over, the girls and I from the salon will probably be preparing for the next competition. We all love the creative side in this industry and feed off each other, It is truly is amazing! I feel blessed to be a part of something so special.