Written By: Marsha Moran
We're getting patriotic this month and celebrating our beautiful redheads! In honour of these rare beauties, COLOR.MASTER and resident redhead Marsha Moran has gathered her top 7 tips for all things red.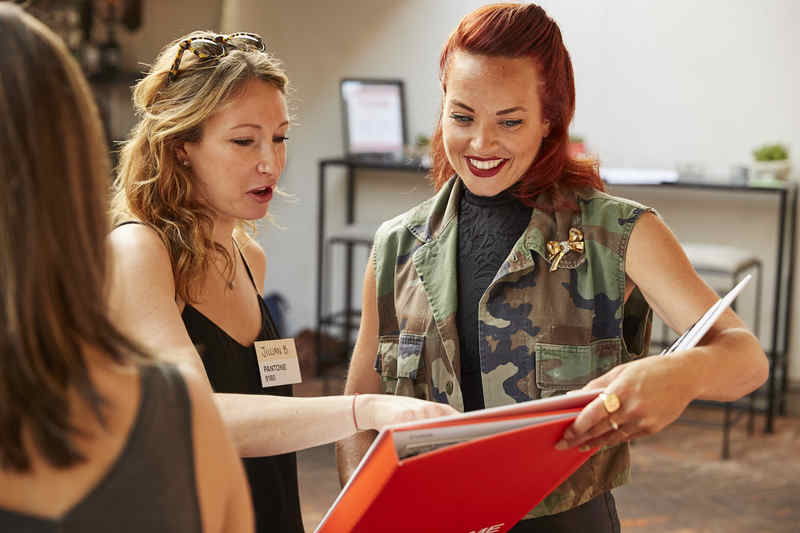 Get balanced. The key to achieving a flawless red is understanding the balance of colour with your client's skin tone. Keep in mind that deeper complexions look best with more depth at the new growth and brightness within the ends, where those with lighter complexions can wear brighter and lighter depths. Similarly, cooler skin tones are best suited with reflects such as Mahogany, Violet, Cherry and Coco Raspberry, and warmer skin tones are best complemented with reflects such as Tangerine, Strawberry and Ginger.
Guarantee a long lasting colourRemember that when hair colour fades, it fades clockwise on the Colour Wheel, so to ensure a long lasting red, we recommend adding a small amount of a deeper reflect to your formula, since the deeper reflect will fade first and support the overall longevity of the shade you are creating. When creating copper and richer-toned redheads, add ORANGE.BOOSTER to increase the longevity of your colour. If you are refreshing the mid-lengths to ends of the hair, always use the full processing time to ensure longevity of your warm reflects.
Brighten up. When creating a striking red, be sure to add RED.BOOSTER to your formula, as it will maximise the light reflection and give a bold punch to your end result. If you are creating a copper shade, adding YELLOW.BOOSTER will create brightness and longevity in your end result. Don't forget to use a higher CREAM.ACTIVATOR to maximise the brightness of your colour and guarantee a head-turning red!
Achieve natural-looking lights. When adding highlights or baby lights to redhead. tone the hair with COPPER or GOLDEN COPPER shades to stay within the warm family.
Skip the wash. Encourage your redheaded clients to use FRESH.HAIR or DOO.OVER instead of washing their hair on a daily basis in order to maintain the vibrancy of their red hue. As a daily treatment, advise your clients to use STAYING.ALIVE. as it will help support lack of fading and keep their hair's pH levels low.
Protect your colour. Practicing proper protection habits from the sun and UV rays will help prevent colour fading and will give your client an excuse to buy that beautiful Gucci scarf they've been eyeing to wrap around their head in the summer!
Get inspired. Not sure which red to choose? Some of Marsha's favourite celebrity redheads include Jessica Rabbit – a true cherry firecracker, Emma Stone – a fun and flirty ginger, Kristen Stewart – an every-changing rock star with red reflects, Amy Adams – a vixen with a pure, golden strawberry hue, and Debra Messing – a gorgeous copper beauty with envy-worthy curls!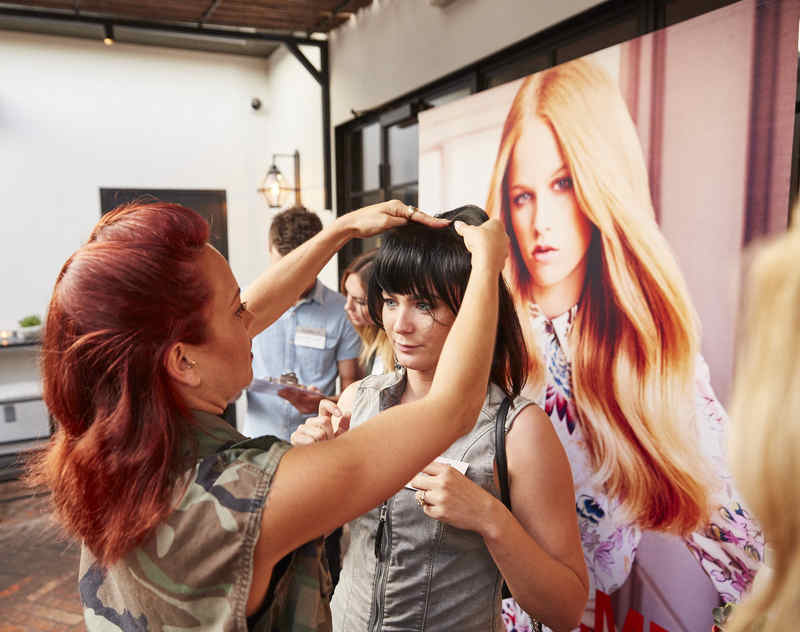 ---
Be sure to stalk COLOR.ME on Bangstyle and follow us on Instagram for the latest colour creations!