Credits
Hair: Team Sam Villa Artistic Director: Geneva Cowen
Photographer: Shalem Mathew
Makeup: Lorina Alailefaleula
Wardrobe: Rachel Droege
Introducing the Modern Heritage Sam Villa Collection, styles created by Team Sam Villa merging influences from the heritage of hairdressing from the 60's and 70's with the 90's, resulting in haircuts that meet the needs of the every day hairdresser and client.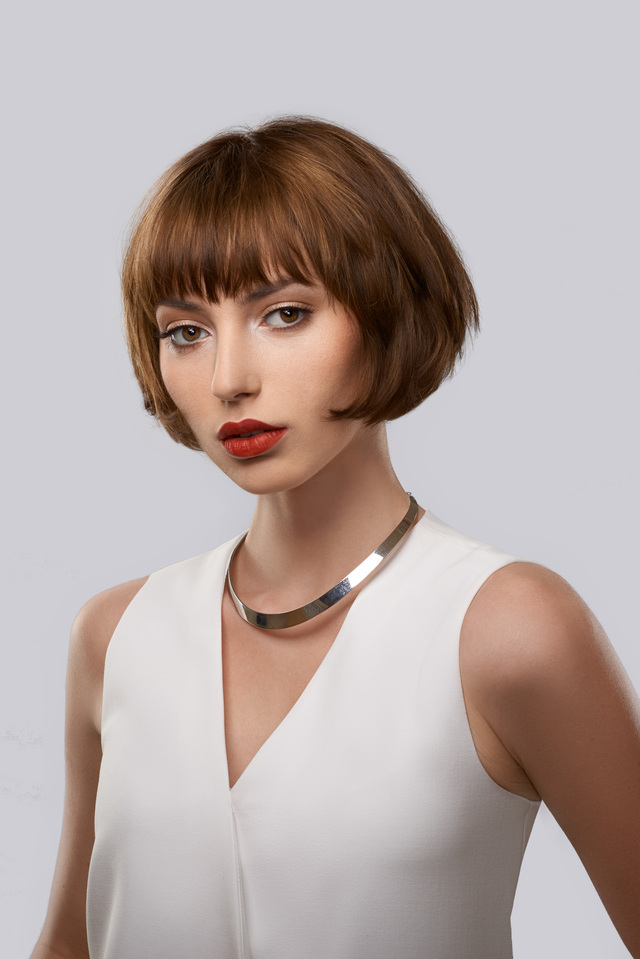 "A remarkable element of today's creativity is the rediscovery and reinterpretation of the most significant periods of the past. Modern Heritage finds us reminiscing as we celebrate modern hairdressing," says Sam Villa, Founding Partner of Sam Villa and Redken Education Artistic Director.
Education is the foundation of Sam Villa, so each cut in the collection was carefully crafted to marry precision cutting techniques with progressive elements such as irregular patterns, compressed sections, and a triangular pinch. To engage the imagination and stay grounded in what guests are demanding in today's salon culture, the team utilized their favorite tools in unique ways to continue stretching the boundaries for an immediate salon relatable and usable approach.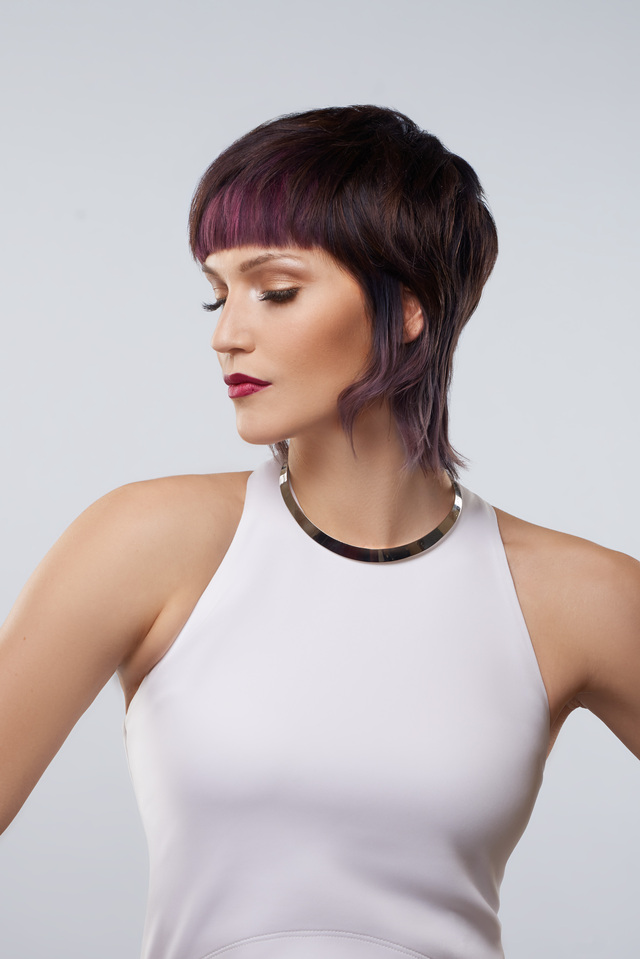 As seen during fashion week, fringe continues to be a centerpiece and heavy doses of intentional texture leave weight and density in areas for diversity in silhouette and perimeter lines. And a focus on dimensional finishing brings multiple identities to each shape. Nonchalance is the new luxury; it's all about simple approaches to naturally crafted textures with intent and purpose. The bonus is quick transitions into lux evening looks for each design allowing added value behind the chair.
Check out The Ruby Haircut step by step from the Sam Villa Heritage collection.