The self-care movement may be a fairly recent phenomenon, but this trend is anything but new. The idea of focusing inward and creating a space of kindness and calmness for ourselves can be traced back to ancient practices and rituals from around the globe. With Valentine's Day approaching, there's no better time to show yourself a little love—and what better way to do it than by indulging in a little hair self-care?
Here, we've put together some self-care tips and hair care products you need to show your locks a little—or a lot of—love. 
Treat Yourself 
Self-care and treating yourself have become synonymous—and for good reason! Indulging in little things, like pouring yourself a glass of wine after a long day or buying yourself a bouquet of fresh flowers, can go a long way toward improving your mood and your overall well-being. When it comes to your hair, a pampering treatment can be just the thing to boost your hair's health. 
For ultra-shiny strands, we love Keune's luxurious Care Satin Oil Treatment. To get silky, touchable strands, try KEVIN.MURPHY's SMOOTH.AGAIN for thick and/or frizzy hair. 
Nourish from the Inside Out
Just like how you feel better when you eat well, providing your hair with the nourishment it needs can help you get the soft, smooth, shiny strands of your dreams. The key? Hydration! Run a relaxing bath and pamper your locks with a moisturizing hair mask, like Keune's Care Satin Oil Mask, which is specifically designed to deliver intense hydration and nourishment. If your hair has suffered significant damage, give it the serious love it needs with KEVIN.MURPHY's RE.STORE treatment, which uses superfood proteins to naturally bind moisture and repair damaged strands while improving elasticity and strength. Dealing with a dry scalp? Try KEVIN.MURPHY's STAYING.ALIVE leave-in treatment, which not only protects hair with antioxidants but also creates a protective barrier to help improve scalp health. 
Do Some Damage Control 
Self-care is about more than pampering; it's also about putting in the work for a healthier, happier future. When it comes to your hair, this means damage control. And what could be more indulgent than a restorative hair care product that repairs damage while you sleep? Keune's So Pure Moisturizing Overnight Repair treatment does just that. Enjoy the benefits of split end repair, increased hydration, and improved moisture and balance while you snooze.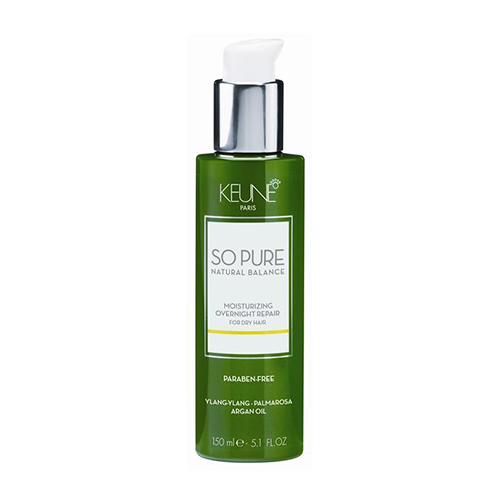 Style for Success  
Like the old adage, "dress for the job you want," your hairstyle should reflect the version of yourself you want to portray to the world. Taking the time to find the right styling products to create the exact look you're going for is a form of self-care! 
Some styling products we're seriously in love with: Sam Villa's professional line of hot tools, including the Signature Series Textur Iron for added volume and texture; KEVIN.MURPHY's BEDROOM.HAIR for seriously sexy, lived-in style; and Redken's No Blow Dry line that lets you improve your hair's health by ditching the hot tools. 
Use Protection 
Protection for your hair is vital to a successful style! Like all self-care rituals, it's important that you lay the groundwork for your hair's continued health and well-being by investing in protective products to prevent future damage. 
When heat styling, always use a protective product to help minimize damage. Show your hair a little extra love with Redken's NEW! Extreme Play Safe 3-in-1, which is designed for all hair types but especially for damaged, dry, or coarse strands. Distributed evenly prior to blow drying, it helps prevent breakage and boost volume for up to 24 hours while protecting against heat up to 450 degrees F. 
Protecting your strands from environmental damage is another form of self-care. For lasting UV protection, try Keune's Care Sun Shield line, which consists of a luxurious daily shampoo and conditioner, plus the SPF-enriched Sun Shield Oil Huile for extra protection from the elements. 
Upgrade Your Toolkit 
Stylists know the importance of using the proper tools in the salon. But did you know you can also practice self-care behind the chair? Salon fatigue is no joke, which is why it's important that you invest in the right tools. We love Sam Villa's ergonomic shears, like the Essential Series 6" Shear and the Signature Series Reversible Blending Shear, both of which are specifically designed to reduce stress on your hand, wrist, and entire body.
Share your self-care routines with us by tagging us on social media @Bangstyle!