"The Rocker Flat Waves"
Giannandrea continues to make magic happen. This time, with "Flat Waves", they aren't flat by any means but give the illusion that they are. This technique gives the hair sexy subtle texture, the perfect pair for any event! Here we see it on Selma Blair, Giannandrea, International Creative Director for Macadamia Professional , mastered this look and gives us the inside scoop on how to achieve it! Take a peek...
The Steps:
Start with wet hair and apply Macadamia Professional Foaming Volumizer all over from scalp through the ends.
Dry hair upside down with a diffuser to create volume and a natural base. Flat Waves looks best with a bit of a messy base.
Once all the hair is dry, brush with a paddle brush to gently detangle an prepare for iron work.
Using a half inch curling iron take small sections, spray with Macadamia Professional Flex Hold Shaping Hairspray. Wrap the hair round the iron and leave the ends out so they remain straight. Work around the head curling this way.
Go back over the curls in the same pattern you placed them using a flat iron , moving down the curl in small steps. Do not run the iron down the entire strand. You don't want to lose the pattern of the curl, just soften the roundness and "flatten" them out making them have a more modern, loose look. Take care not over flatten it so you don't loose the volume.
To polish and finish the look, use Macadamia Whipped Detailing Creme to create chunky separation all over and shape. Work the ends with the product to edge it out , using only your hands. Shake the hair a bit to loosen it up, and use Flex Hold Shaping Hairspray to give a strong rocking and sexy finish.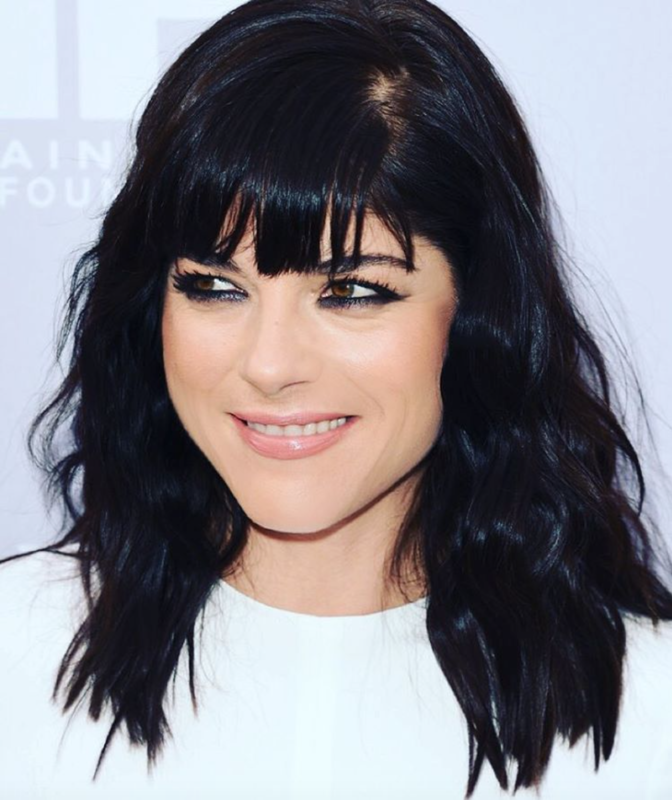 We're sure to see this style popping up everywhere! For more style tips and product tricks, make sure to stalk Giannandrea on Bangstyle!