Curly hair can be a blessing or a curse, it is all about how you wrangle your locks to create the style. People are ALWAYS looking to transform curls so they are defined and frizz-free. We are lucky enough to have some expert advice from Meghan Hopkins, Artist with Pureology Serious Colour Care and stylist at Cobalt Blue Salon! She shares the top 5 Tips for Styling Naturally Curl Hair that will deliver curls you will crave!
ONE: Never rough dry curly hair, it explodes the cuticle and creates frizz. Instead, blot with a soft towel, cotton shirt or pillow case to remove moisture and keep curls in tact.
TWO: Apply product in sections to ensure even application. Use 1" horizontal sections for dense curly hair and 2" for curly to wavy hair. Start in the nape to ensure even saturation and distribution. Pureology Style + Care Infusion Curl Compete is a great definer for super tight texture to lazy curls.
THREE: Use a comb for the final distribution of product and then reform curls in hands by gently wrapping around fingers or cupping and squeezing before moving on to next section. For lazier curls, twist the hair and leave to create a soft sculpted wave.
FOUR: NEVER run fingers through hair after product has been applied, it will deconstruct the curl pattern and rough up the cuticle causing fizz.
FIVE: If using a diffuser, set dryer on a low speed with high heat and lift hair at roots with fingers to create space at the base, but do not run fingers through hair, it will dilute the curl and make hair fuzzy.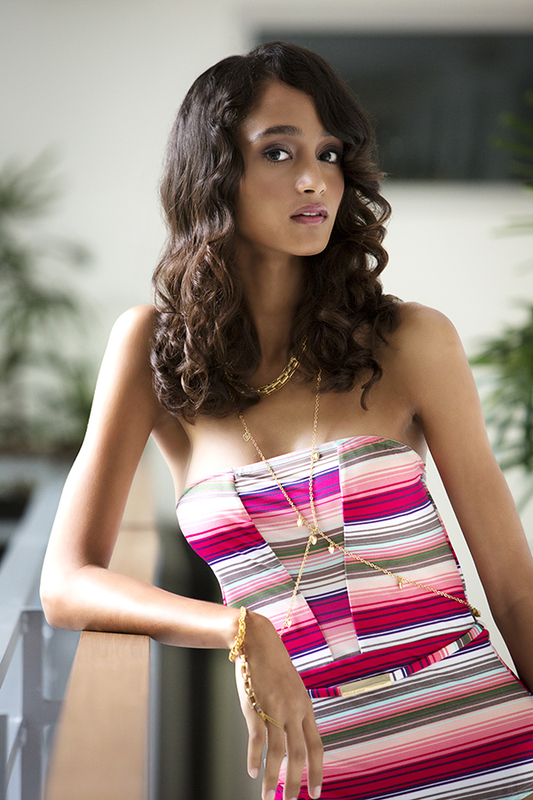 ---
Be sure to check out even more hair tips and tutorials on Bangstyle!
Credits: Hair/Megan Hopkins; Photographer/Cam Camerena; Makeup/Reiva Cruze.