Written by: Kellie Carlson
Alright Bachelor fans, we are one week away from the big reveal of who will get the final rose. The debate between who Ben will say "I do" to has divided the Bachelor nation with a roller coaster of emotions in what may be the most tumultuous season thus far. But whether you're Team Lauren B. or Team JoJo, we can all rally around how insane "The Women Tell All" episode was on March 7. Accusations were flying, tears were shed, amends were made, and some of the women fell apart, but at least their hair was on-point. Here are some of the highlights:
Amber: She should take a permanent leave with The Bachelor because Amber seems to find all of the drama and none of the success. She was involved in the drama right off the bat, despite the fact that she was never a front-runner for Ben's attention throughout the rest of the season. This Bachelor Queen B rocked medium-length hair, complete with choppy layers and styled in tight curls. The curls beautifully accented her light brown curly hair; this lighter tone made her skin look radiant— why didn't Ben ever notice her?
Jami: "Who?" Our thoughts exactly. This random chick certainly had a lot to say about all of the drama that occurred (even though she was not there for a majority of it). Though her curls were a little tighter, Jami looked like Amber's clone, which was ironic considering that they sat right next to each other. This dynamic duo teamed up against Jubilee in response to some racial comments Jubilee had made while on the show.
Jubilee: No matter how hostile Jubilee seems, you can't help but feel bad for her. She has always been strong and independent throughout her life. She has overcome incredible hardship, and we all wanted the relationship to progress with Ben. But some obstacles are insurmountable and the two couldn't move past these preliminary emotional barriers. Though she may have a tough exterior, Jubilee looked classy and feminine on the recap episode; she had gorgeous, tight waves and also wore a bright lip that added a feminine vibe to the look.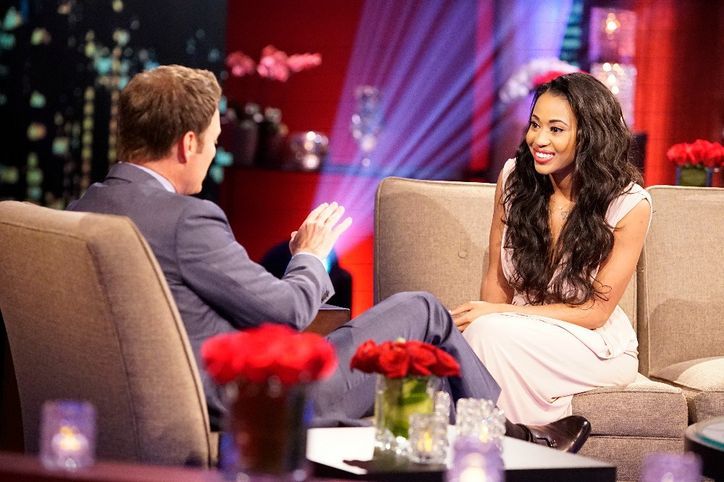 Lace: Our first introduction to bat-sh*t crazy on this season, was Lace. It was so sad to see Lace leave so early, but it was the best personal decision she could have made… But did she learn anything? While Lace sported a new, chic lob, we all wonder if the old Lace is somewhere deep down within her. Lace and her new hair, which featured blonde highlights and an A-Line, will return this summer for Bachelor in Paradise. Though she claimed to have made some progress since her leave, we are all secretly wishing for Lace's antics to be in full swing come summertime.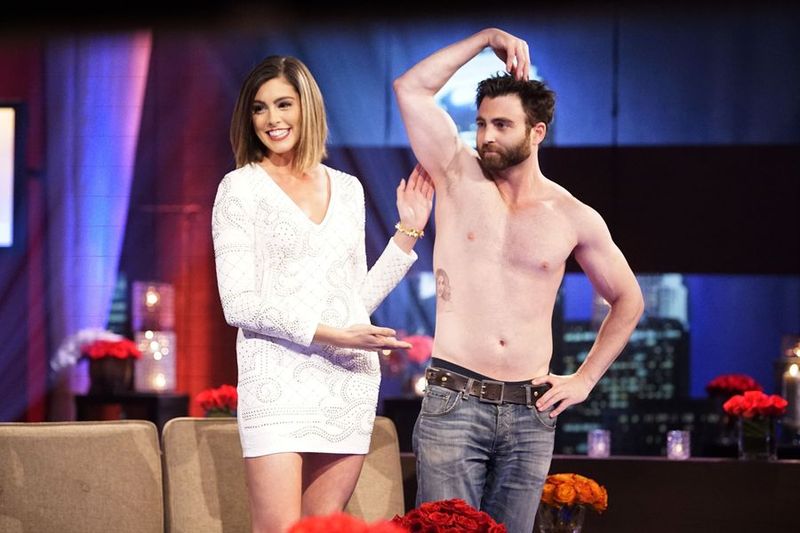 Olivia: The notorious Olivia returned on Monday's episode proclaiming that she, too, is a changed woman. Olivia faced the wrath of the other contestants, and then gracefully apologized for her previous comments that had offended so many of the women— especially the "teen mom" comment that upset Amanda. Not only did she change on the inside, she made an external change, too. Olivia also returned with a lob, seems popular this season. Olivia ditched the medium-length curls and came back with a short, straight, and overall sleek look.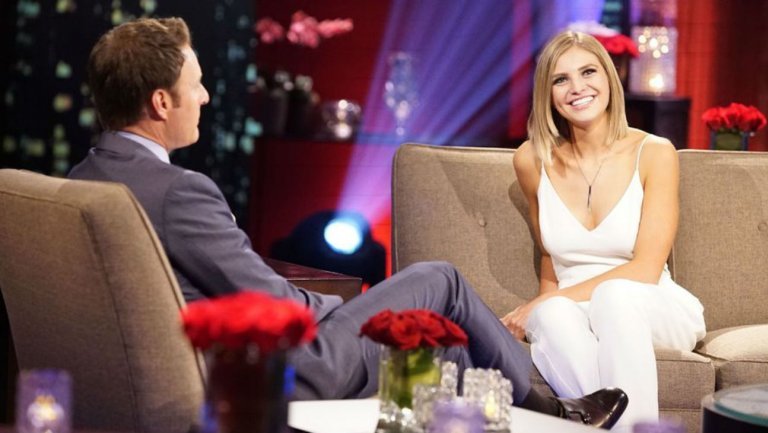 Tiara: Update: She is still a "chicken enthusiast," but her chicken, Shelia, was not as quite enthused with her. Shelia kept flying away from Tiara throughout the episode— too bad she couldn't keep ahold of Ben either. At least the chicken was fun to look at, unlike her hair.
Leah: Well, nothing has really changed on the Leah front; she didn't seem terribly sorry for how she thew Lauren B. under the bus before she left the show. Though her loose waves looked fab and her brows were on fleek, it was still hard to trust her knowing that she is closet-crazy. And the rest of her fellow contestants had the same sentiments— once you backstab, you never go back.
Becca: This Bachelor babe blows Blake Lively out of the water— sorry, Serena. Becca sported big waves that were both textured and effortless. These waves were paired with a sexy smokey eye that made her look like an irresistible beach goddess. Watching this episode, you can't help but wonder why he blindsided Becca with a goodbye. Becca is so flawless that it makes you question why Ben didn't try harder to love what was underneath the surface. Though she had an abrupt and unexpected goodbye during the season, she returned for the recap with a kind heart and gracious attitude.
Amanda: Like Becca, Amanda also opted for the wave and smokey eye look. She changed up her approach with a pink lip, which accurately reflected her bubbly personality that the Bachelor nation loves so much. Both she and Becca were happy to see Ben, and Amanda was thankful for her time with Ben. Her remarks about Ben's good character and kind nature— both with her and her children— were a refreshing perspective that countered the hostility rampant in the rest of the episode.
Caila: Poor, poor "sex panther." As much as we loved Caila, Ben just couldn't love her back. Despite her heartbreak, Caila did not return with a dramatic makeover for "The Women Tell All." She opted for natural makeup, and her usual luscious, brown locks were styled in her signature soft curls. This natural beauty stole the hearts of America yet again when she said, "I want someone to look at me the way that Ben looks and Lauren B. and JoJo…" *reaches for tissues. Maybe she should engage in some hair therapy like Lace and Olivia?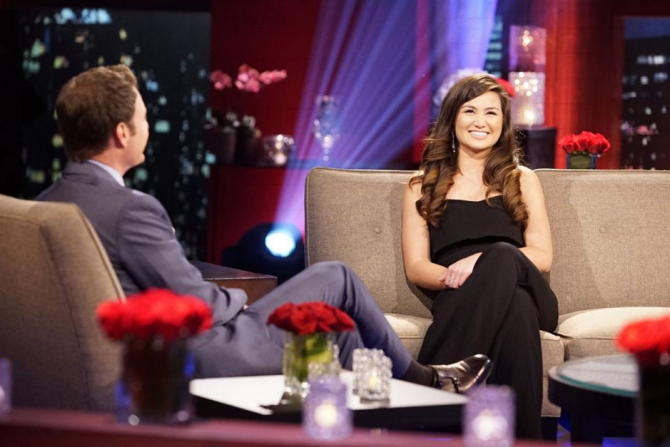 Ben: And last, but certainly not least, is our beloved Ben. The Bachelor sat down with Chris Harrison and the cast in order to clear the air with some of the wounded women. The clean-cut heartthrob apologized to Jubilee and Caila for the way things ended. He was also able to correctly distinguish between Emily and Haley— both had nearly identical hair and makeup. He professed his overwhelming love for his current fiancé, and said that he would "marry her tomorrow," if he could.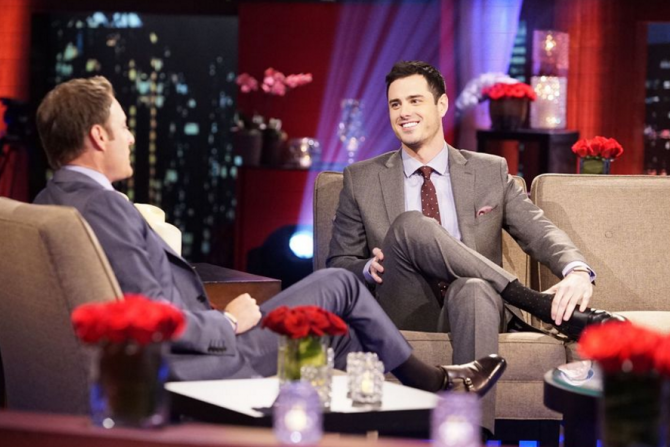 Now the question remains: is he talking about Lauren B. or JoJo? I guess we'll have to tune in next Monday to find out.
---
You never know if you'll be the next contestant For more hair tips and tricks be sure to check out our articles tab to keep you looking fabulous no matter the drama!