The Bachelor contestant Olivia Caridi has shown us that she can style her hair and makeup! Blonde locks, and gorgeous eyes to match - hear more about some of her crazy hair stories and how she got to the beautiful blonde that she is now!
---
Sherri Jessee, award winning hair and makeup artist tells us about her lovely client, Olivia!
Sherri first met Olivia in May of 2014. It was just days after her college graduation, when she drove from Texas to Bristol, Virginia for her first broadcast TV news job at WCYB.
After having a horrendous hair experience while in Texas and no time to fix it before her first day at work - her mother found my salon through an internet search (there is power in a good website and strong portfolio). After the long drive across the country, before she even went to her new apartment or visited the TV station, she came to my salon for her color correction ... We quickly became friends and I maintained her blonde hair every 4 weeks until she left town to be a contestant on The Bachelor (which was a big secret).
When she first moved to Virginia, Olivia had a bright blonde short bob. Over the course of time she decided to let her hair grow a bit longer let the color be a more natural blonde. Olivia maintained her hair with consistent hair appointments. I knew from the moment I met her, she was "going places." A stunning beauty with looks that remind you of a young Cameron Diaz, she has a fresh attitude and is very bright. With a meteoric rise in a very short time, she was promoted from field reporter to news anchor.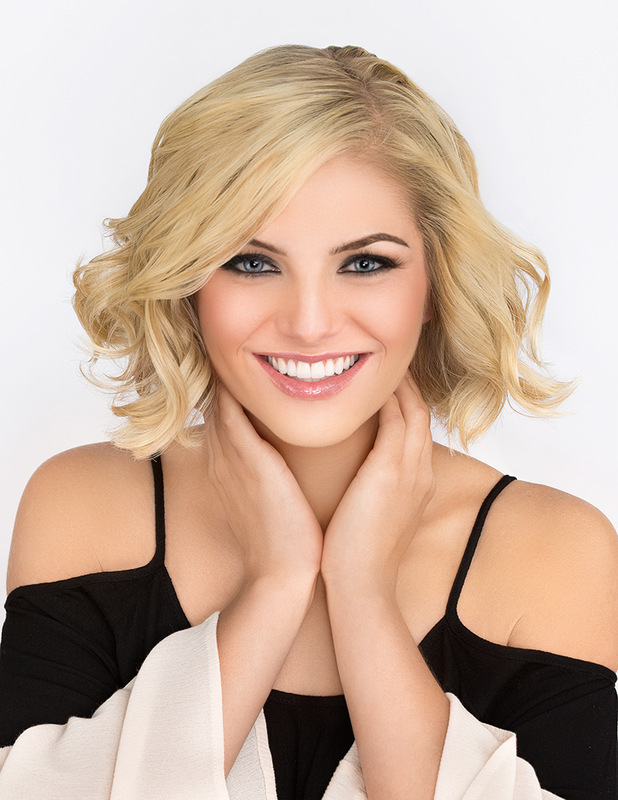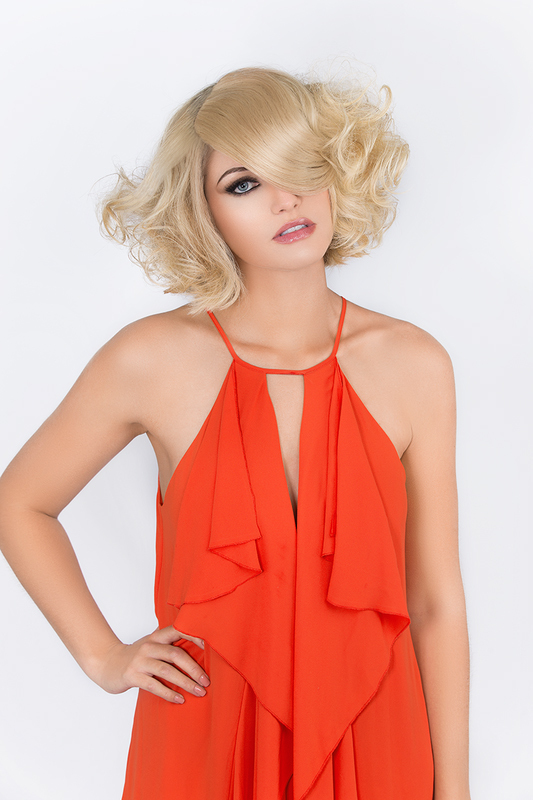 Photographer Mickey Baker and I worked with Olivia on several occasions to create her professional head-shots. These shots have been featured in publications such as US Weekly and Sophisticates Hairstyle Guide!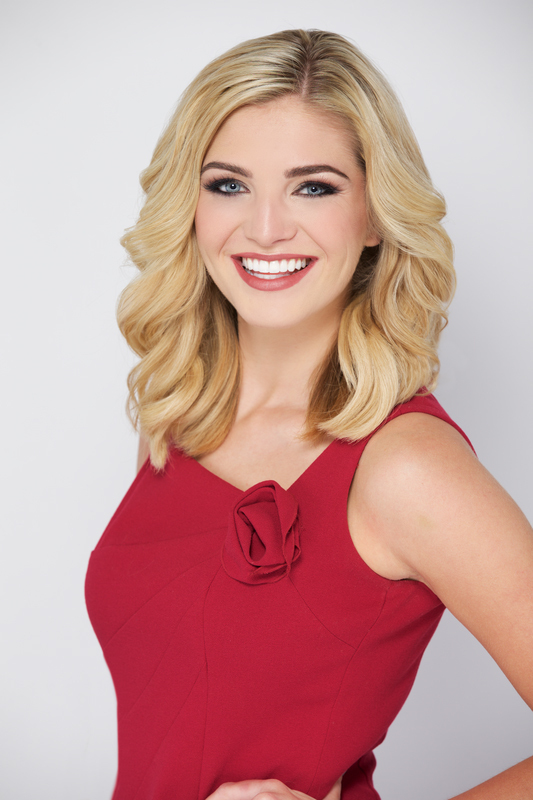 Photographer Nathan Mays and I have worked several times with Olivia as well. We did her most recent head-shots and she was a model for an editorial shoot I did: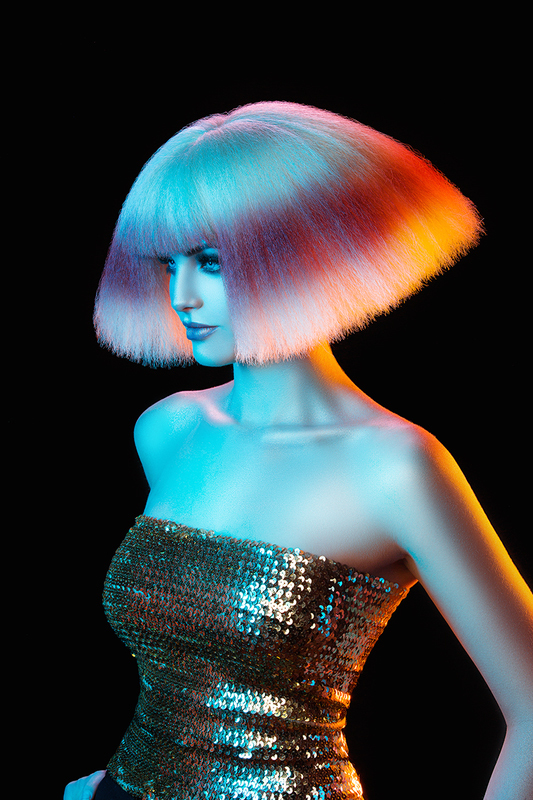 Olivia, was always great at doing her own makeup, she came to me early on for a makeup lesson and she used all of my cosmetics including my organizing makeup bag and magnetic palette. As she was letting her hair grow longer, we made custom clip in extensions that blended easily with her own hair.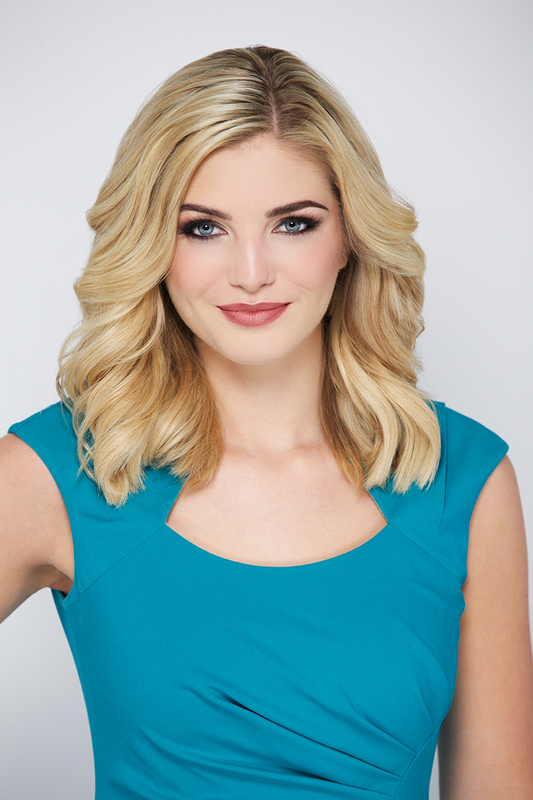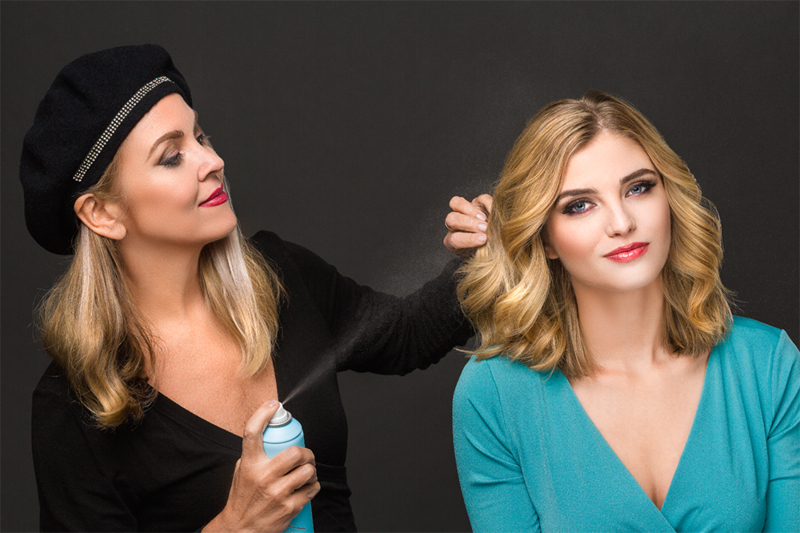 ---
Although life isn't always roses, your hair can be! To talk through hair disasters, hear about trends first, get styling tips, and hear about the latest products to keep your hair looking fabulous - be sure to check out the latest articles and stalk Sherri on Bangstyle!