DJ walks us through her creative process and how she developed her tie-dye technque!
---
It all started with a tie….literally. I saw a picture of a tie that my husband was going to order and I fell in love with the pattern and the colors. I kept staring at it thinking, "I'm going to try and recreate this on hair. Seeing as how I have boxes of wigs, extensions, and hair pieces just laying around, I pulled some out. I knew I would have to transfer the color from the tubes into a container that had a smaller opening so that I could control the amount being dispensed. I went to Hobby Lobby and bought different bottles, brushes, sponges, all kinds of shit. After trying all of this out, it worked just ok, I wandered down the cake decorating isle and thought, "Hell yes! Icing bags!" They have all of those different sized tips and the bags would be easy to fill. In Charlie Sheen's words, "Winner, winner, chicken dinner." I was so excited to try this. So I practiced and practiced on wefts of hair to try and recreate this f*cking tie and it just wasn't coming out the way I thought it should. What I noticed while rinsing these wefts was that the color looked tie~dyed. To me anyway. So I literally stared at it. Smoke was probably coming out of my elf ears because I was thinking so hard. What if I tried doing different patterns that would mimic tie-dye patterns? Then, what if I used a flat iron to press the patterns into the hair? That's where it started. After going through about $1,000.00 worth of crappy extensions, color, craft supplies, hahaha, and cake decorating tools I came up with something I really liked.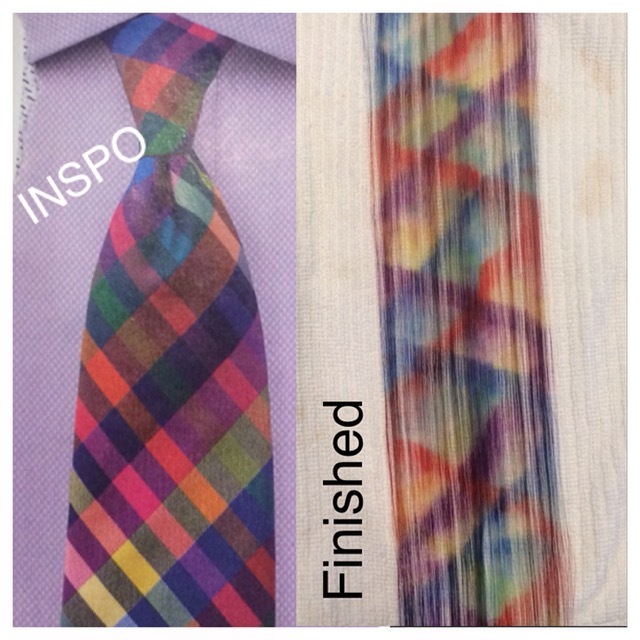 I took my new found designs into the salon to get some feedback from my girls and clients and the question(s) that kept coming out of everyone's mouth was how did you think of this and how did you do it. That's what made me do the tutorial on YouTube. I entered the Pravana Vivids contest using my technique and posted the video the day after I submitted my entry. All of a sudden it was on all of these websites like Buzzfeed, Mtv, Vogue Brasil, Metro, etc. Some people liked it, some didn't. I, myself am obsessed, hahaha. My goal as I started getting into it was for you to be able to see a pattern when the hair was smooth. Most multi-colored hair looks awesome curled but sometimes when it's smooth it looks "spotty". That's my opinion;) Anywho…here are a few photos of DJ's Tie-Dye Technique;)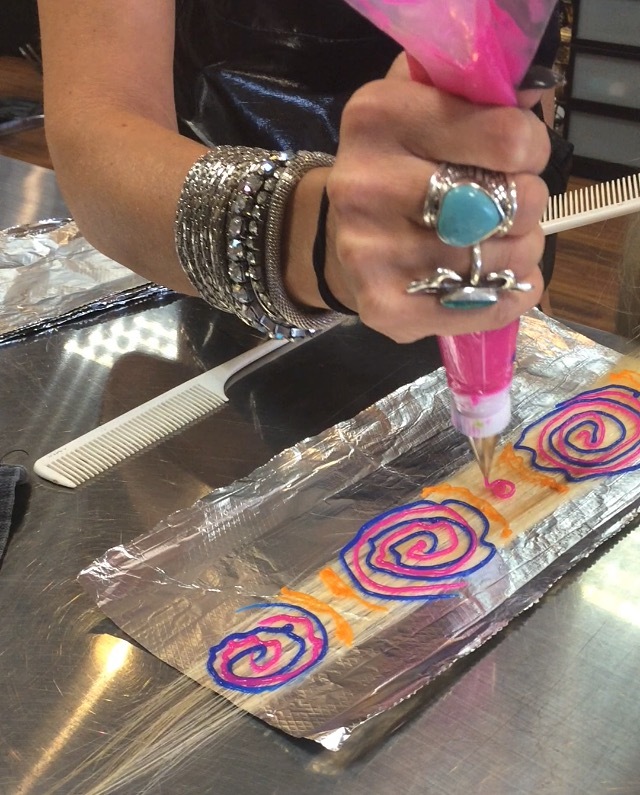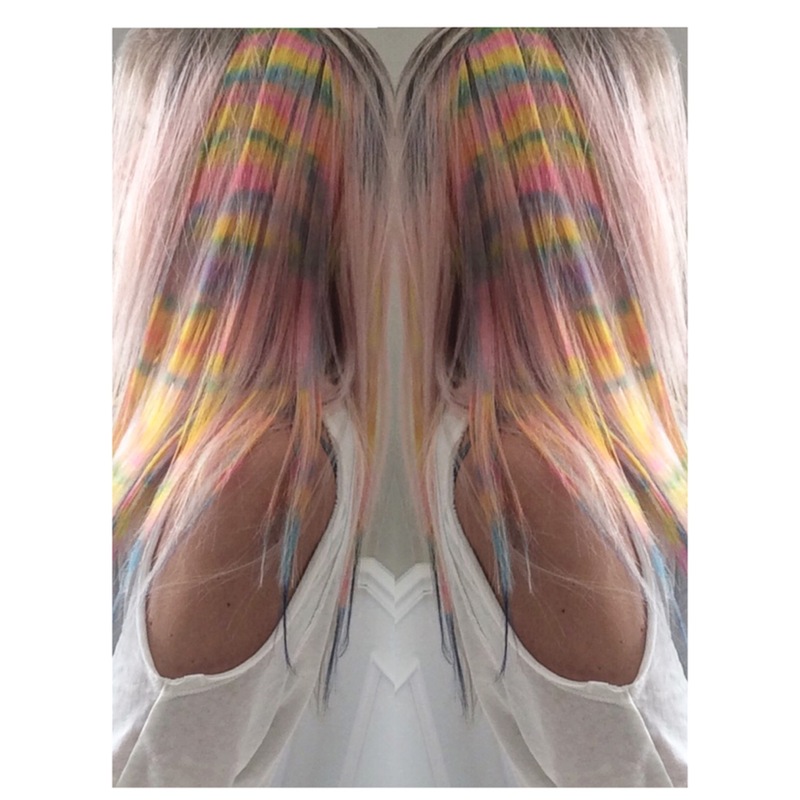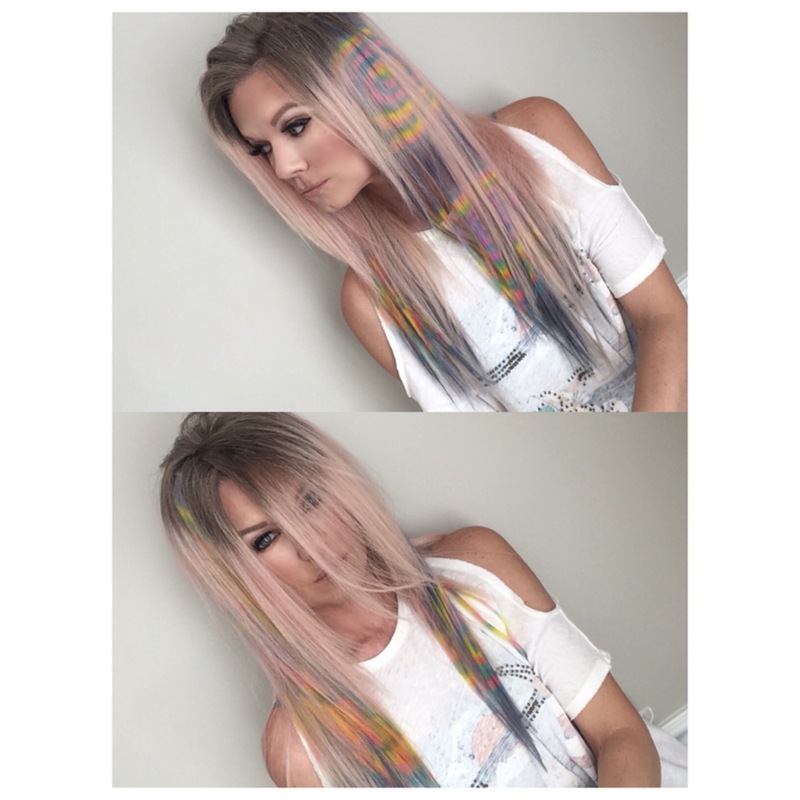 Be sure to stalk DJ Victory on Bangstyle to see all her latest color creations!!!