What are the holidays for if you can't be a little extra? Celebrate in style this season by opting for a look that takes its cues from this year's runways – voluminous blowouts. The 60s-esque style cues we took from designers this year have us craving some serious volume paired with an adorable accessory – headbands anyone?
While most prepare for a blanket of snow, if you're anywhere in Australia (or California), chances are you're going to have a sunny holiday season. No matter the temperature, it's always nice to look extra special around this time of year. A runway-inspired blowout is one-part skill and two-parts product. Keep reading for how to get the look and the must-have products for the season ahead.
Prep
PLUMPING.WASH + PLUMPING.RINSE
A great style always starts in the shower, which is why we suggest prepping your blowout with KEVIN.MURPHY PLUMPING.WASH and PLUMPING.RINSE. Formulated with Ginger Root and Nettle Extracts, this thickening shampoo and conditioner add density to fine hair while revitalising scalp and strands. By increasing blood circulation in the scalp it also reduces DHT and stimulates hair growth.  **Pro-tip: add an extra shampoo to ensure the scalp is free of debris and oils for added lift.
Style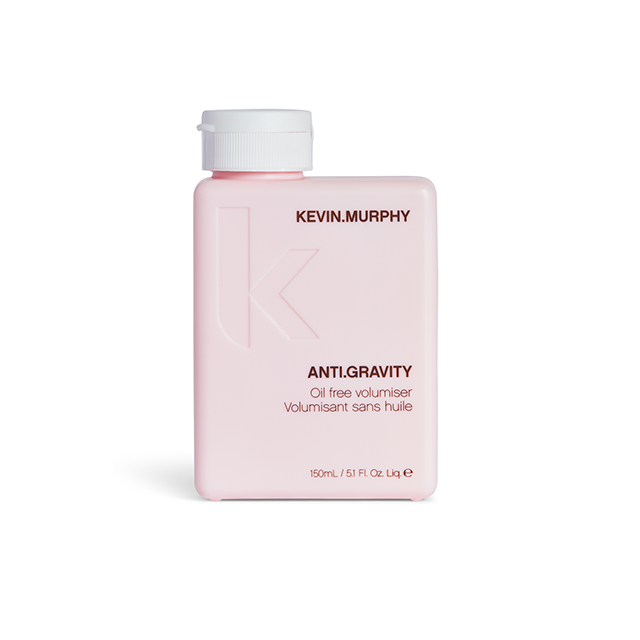 A favourite on and off the runway - recently, the KEVIN.MURPHY team used ANTI.GRAVITY to get a classic volumised loose wave look on the runway. Take a peek at the video below to see how to use ANTI.GRAVITY + scrunchies to get the look!
ANTI.GRAVITY is a comprehensive oil-free volumiser and texturiser. Lavender Flower Water, Honey Extract, Grapefruit Extract and Ho Leaf oil increases body, adds shine and softens hair for flexibility.
Finish
The obvious choice when extending and volumising your blowout is desired. After blow-drying, spritz at the roots and brush through to create the finishing touches. DOO.OVER is a combination of dry finishing spray and dry shampoo. By removing excess oil and adding a light, textured hold, DOO.OVER can be used to add volume or refresh it on day two! Once your style is all set, feel free to add a barrette, headband or go sans accessories and let your blowout steal the show!