Author Lainee Read
You've spent the greater part of your evening curling your hair, spraying it with hairspray repeatedly to get those curls to last, and the minute you leave the house, they fall limp. Nothing is more frustrating then spending quality time curling your hair, spraying with every kind of hairspray known to man, only to have your curls fall out. Who ever curled their hair to have limp waves? We understand the problem and now we have the solution for sustaining all-day volume with beautiful bouncy curls that won't fall, fade, or frizz!!!
---
What you will need: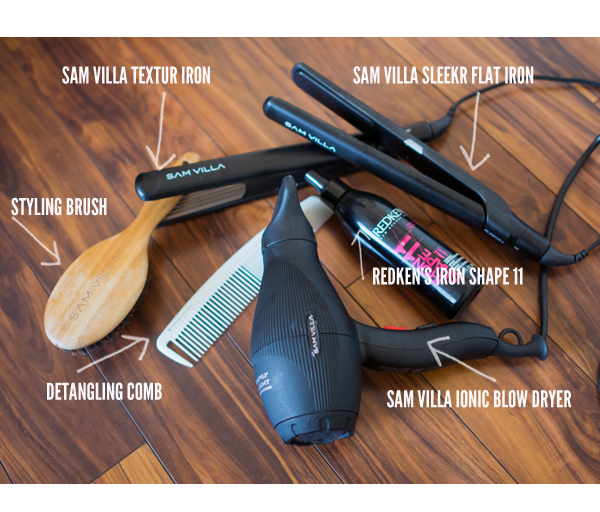 Sam Villa introduced us to a technique called SCRIMPING (Watch the full tutorial on scrimping here)
Using the Sam Villa Textur Iron, you will texturize (some call it crimping) randomly on each section. This will disrupt the cuticle and result in some awesome volume and more pliable hair, too. We will start with this technique.
DAY 1 (tighter beach waves)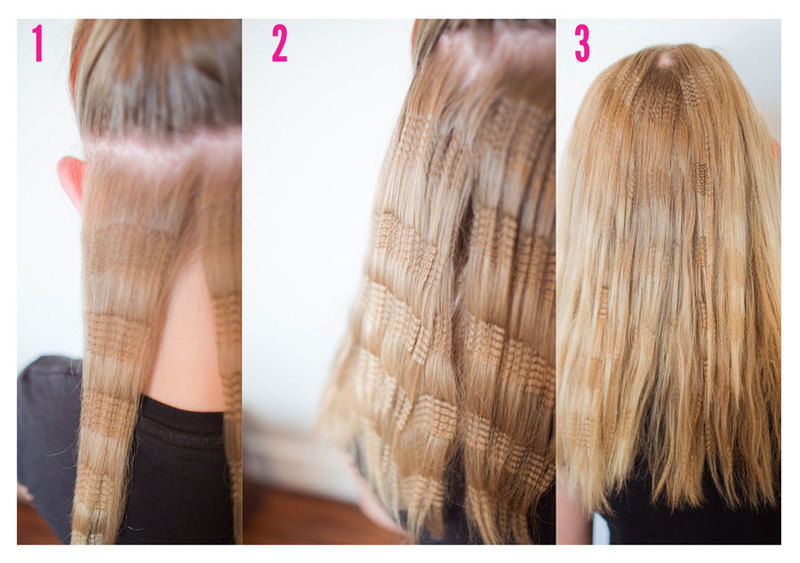 First, lets start by scrimping the hair. Working with small sections, spray hair with Redken Iron Shape 11 thermal spray and comb through using the a detangling comb. Next, pick up your Textur Iron and randomly texture each section, about 4-6 compressions per section from the base to the ends of the hair.
Do this to the entire head!
After you''ve SCRIMPED the entire head, take your styling brush and smooth through your hair. At this point, you will really notice how much volume has been added to your hair! Awesome right?
Now that we've got the texture added, lets curl!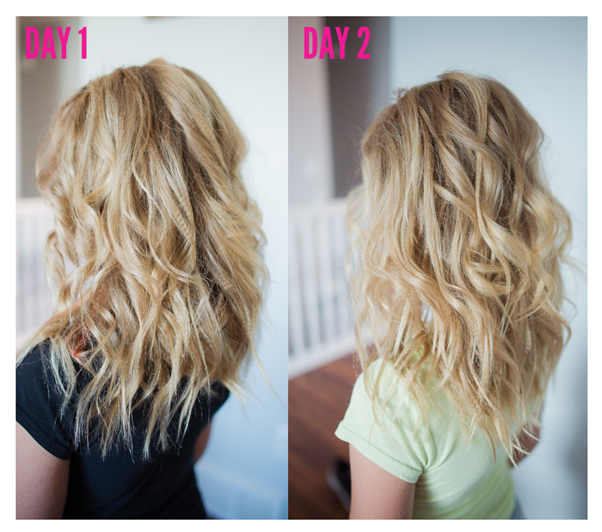 Using your flat iron, we recommend the Sam Villa Sleekr Flat Iron because with the rounded plates and curved body it won't snag the hair; plus it has 3 different heat settings (including one specifically for Color Treated Hair) so you won't damage your hair!
Using the Beach Waves technique, begin with small sections.
(Watch the video tutorial on creating Beach Waves here)
HOT TIP: Remember to keep your direction of curl in mind. For this style we curled AWAY from the face.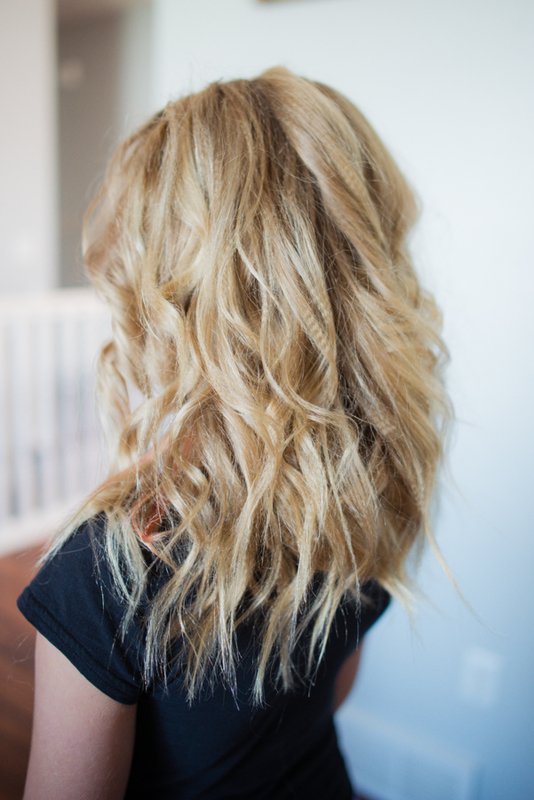 Curling the hair AWAY from the face, place the hair in the iron but keeping the iron still open. Rotate the iron a half of a turn then close. Compressing the iron, pull the hair through the iron at a diagonal speeding up towards the end.
Repeat the curling technique on the entire hair, keeping in mind the direction of the curl!
Once all the hair is curled, shake the curls loose with fingers and disrupting the texture patterns! This will also add in volume!
Finish with Redken Control Addict 28 high control hairspray, this will keep the curls in place and the volume lasting!
DAY 2-3 (loose waves or curls)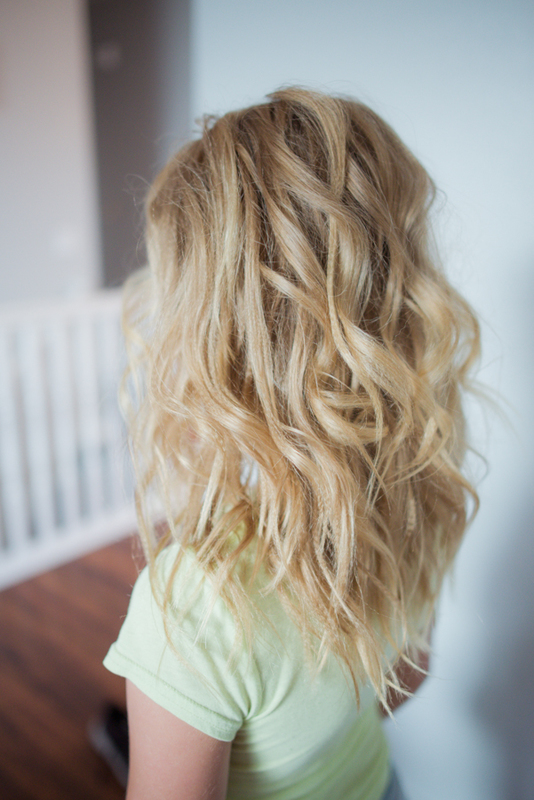 Spray roots with Redken Pillow Proof Dry Shampoo. This will absorb any unwanted oils and liven up the roots. Shake and fluff the hair with your hands.
Touch up any straight pieces if needed with your flat iron.
Spray with Redken Control Addict 28 hairspray for lasting hold.
Day 4 (messy top knot)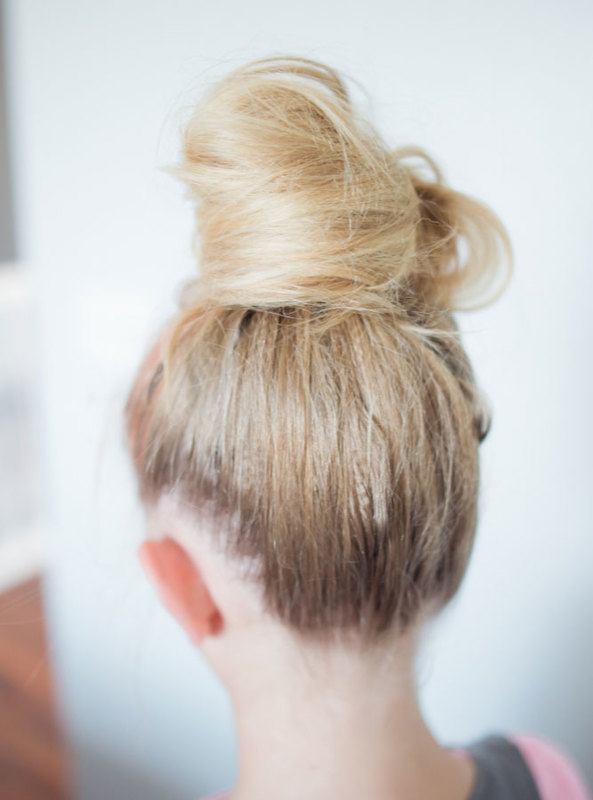 Remember how we scrimped the hair? This also added awesome volume, perfect for a messy top knot!
Pull hair up into a high ponytail using the Sam Villa Styling Brush.
HOT TIP: Don't brush out the ends, we want that added texture and volume for the bun.
Fluff the hair with your fingers and twist into a messy bun
(Watch the video tutorial to create a messy bun with volume here)
Secure any out of place hairs using bobby pins
Finish with Redken's Control Addict 28 hairspray.
Now it's your turn to try this out! We want to see your scrimping results, share on and tag your pictures on Instagram using the hashtag #samvilla
HURRY……start scrimping!! Also, be sure to check out the Sam Villa Textur Iron and discover how this simple tool will allow you to create amazing hairstyles and go 4 or more days without washing your hair! & be sure to stalk Sam Villa on Bangstyle to see his latest uploads, how-to's and tutorials!