When temperatures begin to sky-rocket, the last thing you want to do is break out the blow-dryer. Luckily, natural locks are a huge trend at the moment, which means that air-drying should be your go-to style. But having on-trend strands isn't the only reason you should let your hair do its thing this season. Read on to find out why it's time to say goodbye to heat styling for good and invest in tools to air-dry whether it is for this season or next!
Reason #1: Healthy Hair
No matter how many deep conditioning masks you use, your hair will never look and feel its best until you lay off the styling tools. Heat of any kind—blow-dryers, flat irons, curling wands, smoothing brushes, hot rollers, etc.—compromise the hair cuticle, leaving it dry and prone to breakage. If you air-dry, your hair will be able to maintain moisture and softness and will grow faster than ever.
Reason #2: Texture, Texture, Texture
Though smooth, stick-straight strands look ultra-chic, they can be a little boring after awhile. Air-drying gives all hair types a cool, lived-in texture that's hard to recreate with styling tools. And, even if your hair dries pin-straight, there are plenty of heat-free styles that will give your strands texture and body.
Reason #3: Low-Maintenance Styling
Every girl would love to get a few extra ZZZs in the morning. Air-drying frees up a few minutes in your A.M. routine, leaving you with time to do the important things before you start your day (i.e. coffee). And now, your wash-and-go routine is easier than ever, thanks to the KEVIN.MURPHY AIR DRY KIT. This all-inclusive kit features everything you need for soft, smooth, frizz-free locks: a specialty hair hoodie, plus the KEVIN.MURPHY SMOOTH.AGAIN WASH and RINSE.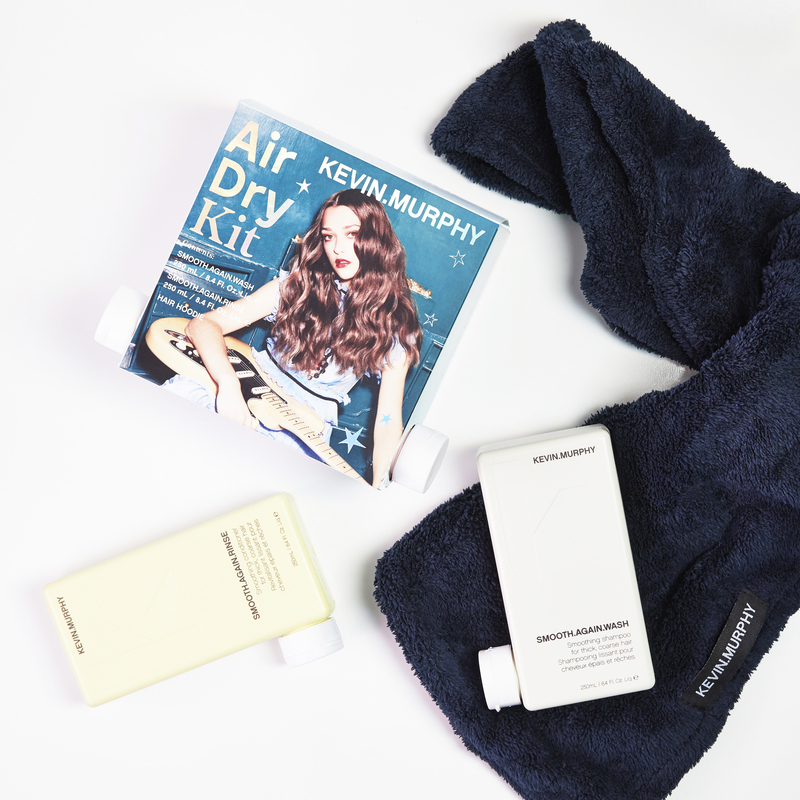 ---
For more colour & style inspiration be sure to visit us on Instagram, Facebook, Twitter, and Bangstyle!