Sarah Burton's SS19 runway for Alexander McQueen was a stunning meeting place for contrasting objectives. Beautiful in nature, we saw floral patterns meet Victorian shapes, frilly fabric meets leather and classic chic meet rocker cool. The fashion proved to be out of this world while the hair delighted the senses and tied the entire look together with a modern feel.
"I love the McQueen show. I've had a long relationship with this brand – with both Alexander and Sarah, so it's very dear to me to be here." Said Redken Global Creative Director Guido Palau. "I always love the way this show comes together. This show's look is a very extreme, gelled look. I've used Redken Hardwear Gel 16 to create severe, other-worldly, Pagan-like braids with a side of romanticism that's been created with some long hair extensions in the front. I've set the whole look with a heavy hand of Redken Forceful 23 to lock it in and keep each hair in place."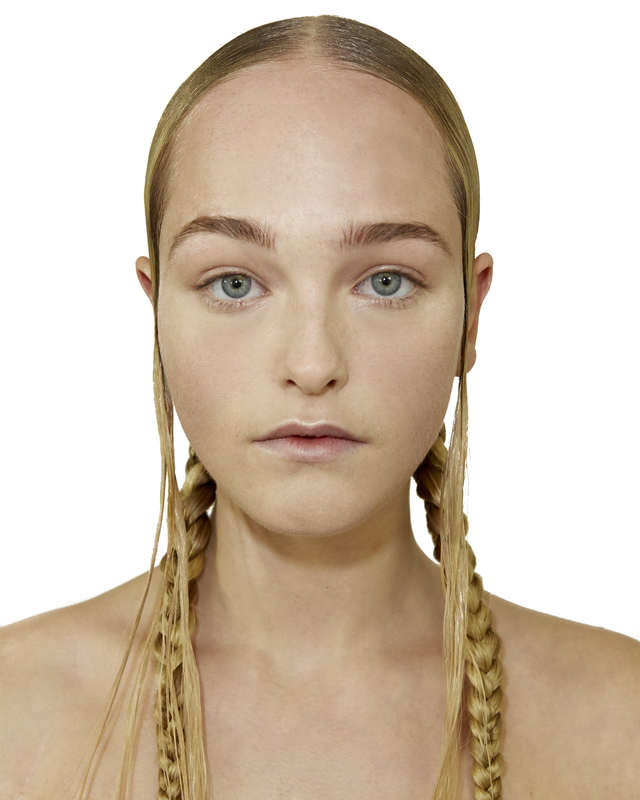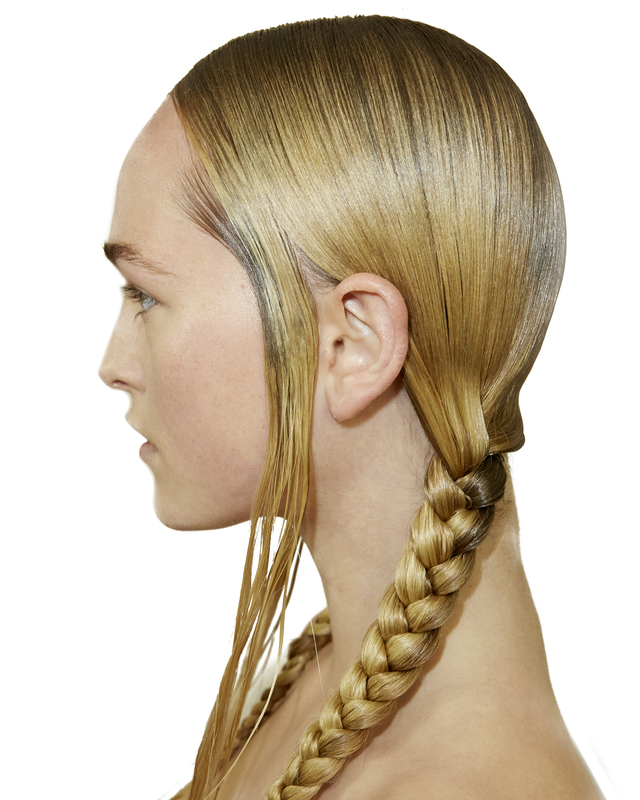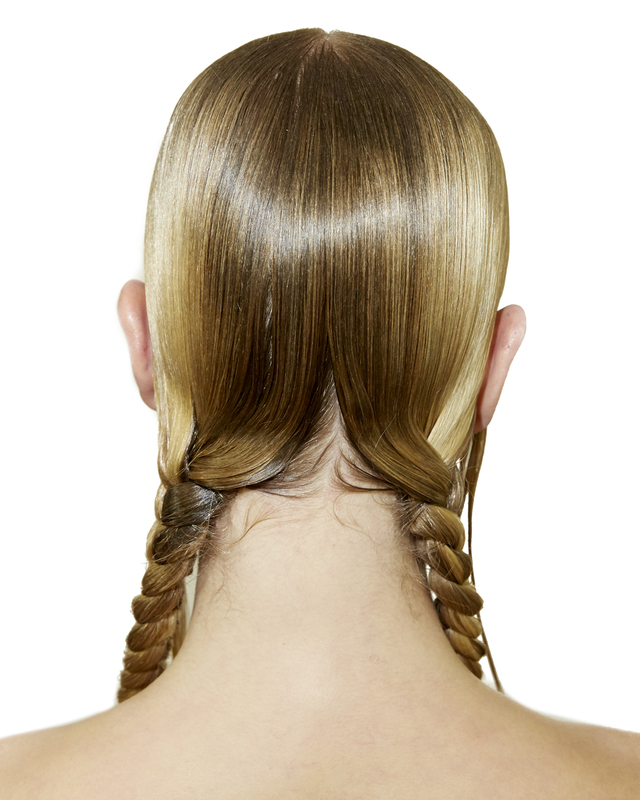 GET THE LOOK:
Prep hair by using Redken Color Extend Magnetics Shampoo and Conditioner.
Blow-dry hair until very smooth with a Mason Pearson brush.
Create a clean, precise center part with a rattail comb.
Section your hair into two clean sections split evenly down the back of your head.
On each side, pull out about 1" of hair in front of your ear and allow to hang loose.
Clip up the remaining hair on one side.
Begin applying heavy amounts of Redken Hardwear Gel 16 throughout your crown, starting at your roots and working down your entire lengths to really saturate your hair except for the pieces in front of your ear, combing through as you go with a fine-toothed comb to keep the look as precise as possible.
Once one side is completely saturated, split hair into three sections and tightly braid down into a pigtail, keeping each hair in place and applying more Redken Hardwear Gel 16 as needed to keep it precise. Secure your ends with an elastic.
Repeat on the other side.
Allow gel to set for a few minutes, then spray a heavy amount of Redken Forceful 23 to lock in the look. Allow look to fully dry.

---

For fashion-forward hair color and style trends be sure to follow @Redken on social media for the latest updates!