Both men and women have become increasingly aware of the ways in which outside factors impact our looks. As a society, we have become obsessed with turning back the clock and taking care of our hair, skin, and nails before it gets the best of us. A few small changing now can make a big difference down the line and keep us looking and feeling our best. When it comes to anti-aging efforts, we usually look to skincare to close the gap between our needs and wants. What we should really be updating is our hair! Which is why we're taking a peek at the hair colors that go hand in hand with your anti-again efforts!
Changing your hair color to meet your anti-aging efforts doesn't mean that you need to take on large changes; small simple adjustments can easily get the job done. From color to placement, this is everything you need to know!
Bronde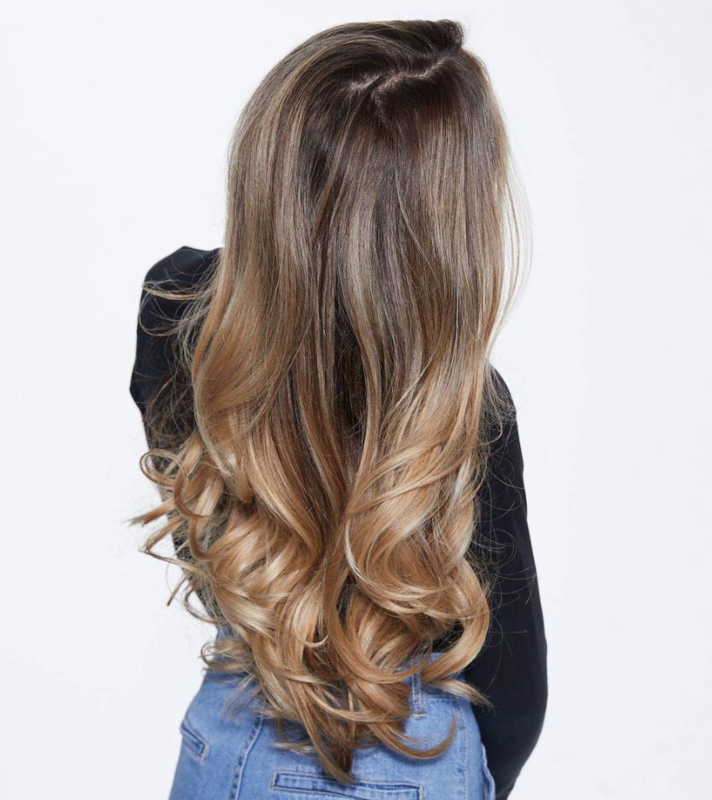 Instagram//@frances_hairartist
The gentle mix between blonde and brunette means that it is a great option for both blondes and brunettes. Placement is equally important when it comes to this shade, adding dimension to hair color will also create areas of interest and a contouring effect. Placing brighter sections around the face will instantly brighten and open up the face, creating a glowing effect! To create even more contrast, consider a root smudge to add drama and ensure your new color doesn't wash out your skin tone!
Caramel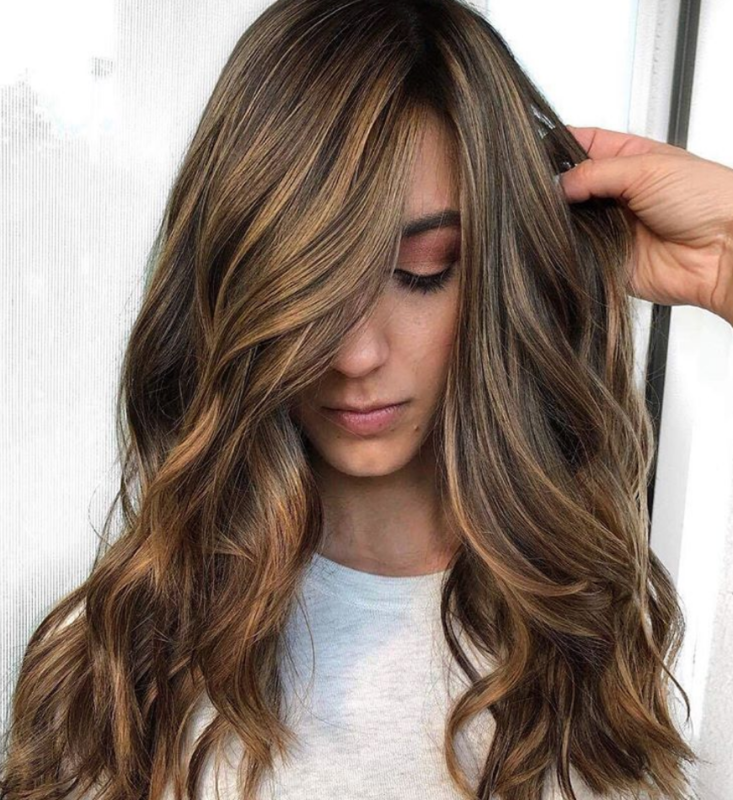 Instagram//@cristen_smith
We love our hair color like we love our ice cream, with a heavy helping of caramel on top! This lovely shade has proven itself time and time again as a go-to for brunettes. The subtle warm hues it evokes looks great on all skin tones and its warm finish instantly softens facial features. You can add a few caramel highlights or simply try on a new toner to your already pre-lightened strands to give this look a try!
Pale Pink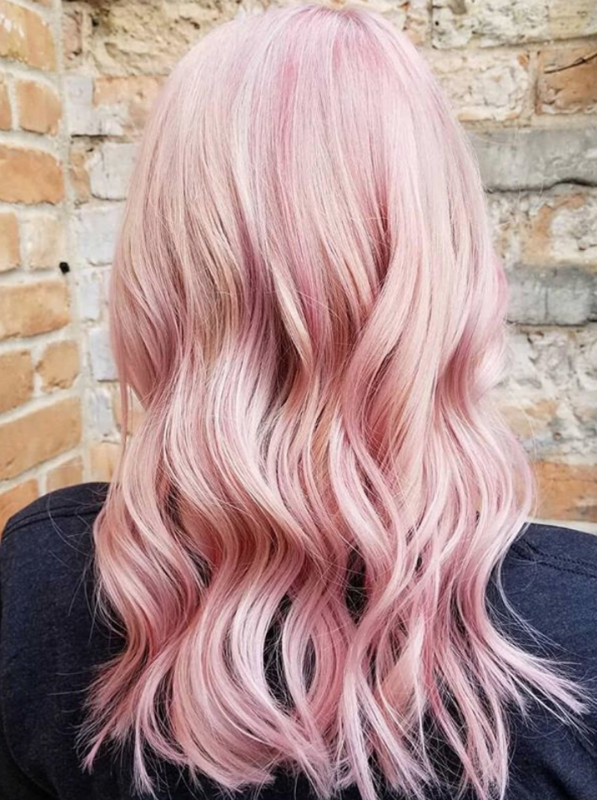 Instagram//@melhairworks
It can be tricky to warm up high-level blondes without making them appear yellow or brassy. While pink has made a comeback as a fast fashion color it is also a great go-to for blondes looking to appear more youthful. Depending on the intensity of the shade, a simple wash of pastel pink or using it as an undertone for highlights and all over color can instantly warm up blonde shades. Not a fan of pink? Apricot is a great alternative hue.
Lived-In Color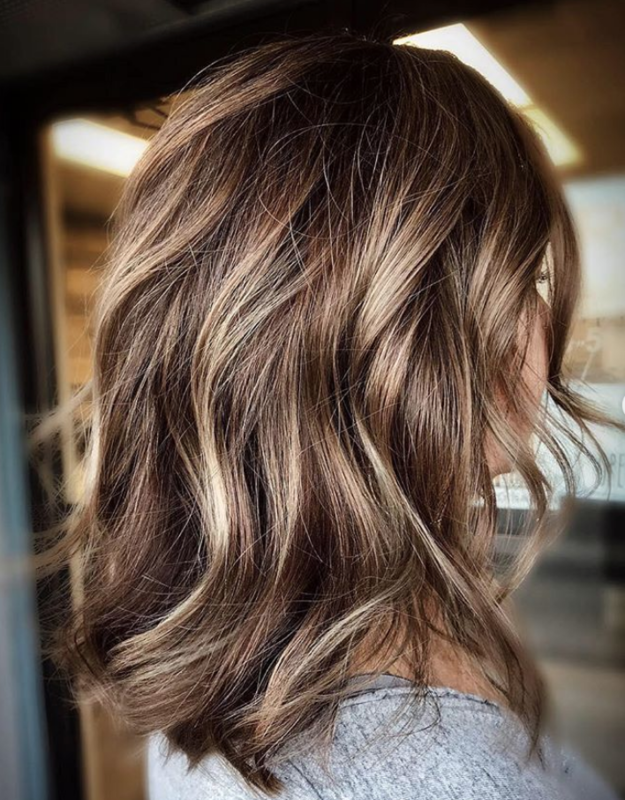 Instagram//@hairbychrise
Lived-In color is customizable to any hue and any haircut. With natural looking placement and a shade that is just slightly brighter than your natural hue, this is a quick and easy way to add brightness without adding commitment. Because this look grows out naturally and can be maintained by simple home-care efforts, you won't have to worry about spending an excess of hours at the salon!
A small change in tone or update in placement can easily get your anti-aging hair color efforts on their way, so be sure to think about how your routine should encompass more than just your skin!
---
For more updates, product releases and more from Matrix be sure to sign up for our newsletter HERE!