Balayage highlights have always been known for their ability to transform hair color with natural effect. The technique involves painting lightener in deliberate artistic strokes throughout a style to create bespoke finish. Beachy, natural, and lived-in always come to mind with this technique and with the rise of natural texture, and now curls have made their way into the mix. Read on to learn why balayage is the perfect match for curly hair.
Why Choose Balayage
When working with curly or highly textured hair it is important to see how the hair falls and where color should be placed as you work through the service. While foils can give you a high amount of lift and control, the drawback lies in the placement. If you choose to balayage your client instead, you are able to see curl patterns and the overall silhouette of the style and color you are creating. Additionally, by skipping foils you're able to cut down on unnecessary damage to an already delicate hair type.
How To Get The Look
At the initial consultation, chat with your client about lifestyle and upkeep. If your client wears their hair curly most of the time, ask them to come to their appointment with their natural curls so you are able to see exactly where to place the lightener for the most impact. Among lived-in shades and bespoke placement, balayage is also a fairly low-maintenance service, however, it still requires upkeep. With the ability to create anything from peek-a-boo highlights to a subtle face-frame or more contrasted vibrance, you can add more or less lightener to their hair to achieve the desired look. The real key to getting the look? Choosing the right lightener.
The Lightener
Due to the fact that this is an open-air technique, utilize Wella Professionals Blondor Freelights White Lightening Powder for best results. This lightener allows you to paint freely and develop evenly with up to 6 levels of lift. Instead of working through exact sections, work in quadrants and concentrate on creating an even natural application. Paying attention to the way curls fall, catch the light, and intersect throughout the style, paint the lightener to create a highly effective tailored effect.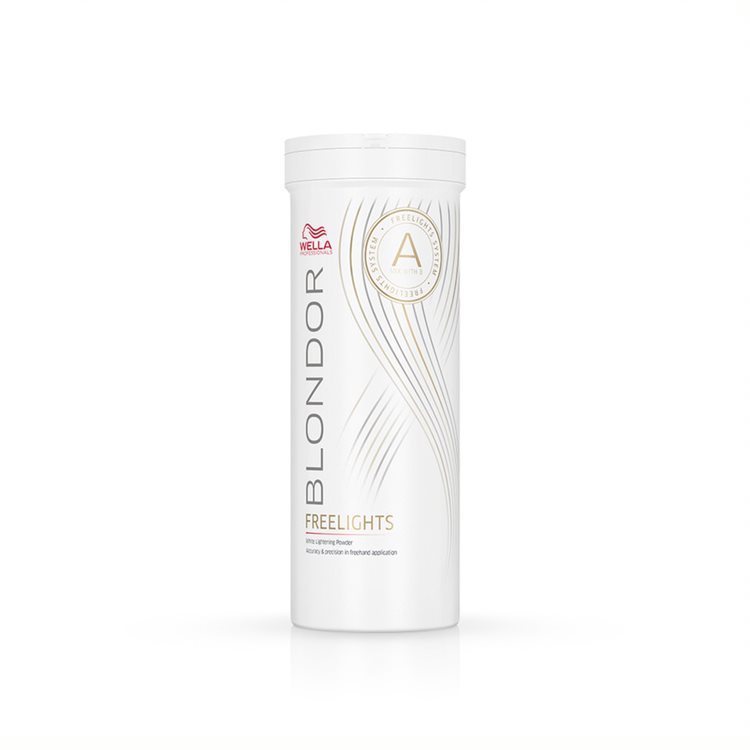 Upkeep
The great thing about this look is the low-maintenance factor. With custom-tailored and natural placement, upkeep can be achieved with a balayage touch-up every 8-12 weeks and an occasional gloss refresh between appointments - giving stylists and clients just one more reason to love balayage.