Our industry is constantly in flux and with change comes beautiful, new possibilities. That was the case at the Beauty Envision Awards presented by TrendVision this past weekend. Formerly the TrendVision Awards, under a new name, the awards embodied a new concept of inclusion – bringing nails and a range of brands into the competition including OPI, Nioxin, Sebastian, Wella and more. In addition to the brands represented in the competition, the format changed as well. Keep reading to hear about the awards and see the winners!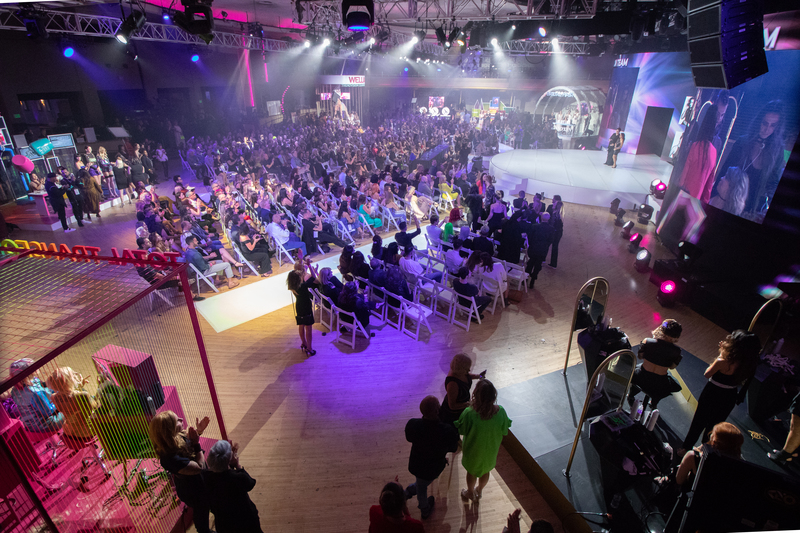 Over 5,000 entrants submitted their work in a range of categories from Total Transformation to Men's and Bridal. With 10 categories total, 3 Finalists were selected in each category to compete at the Los Angeles Palladium. But there was a twist! They wouldn't be recreating their submission on stage this time around like in years past. The 3 finalists in each category were provided a model and a mentor the day before at the Coty North American Headquarters and training facility. The theme was announced and the prep for an entirely new creation to be showcased live at the show was underway.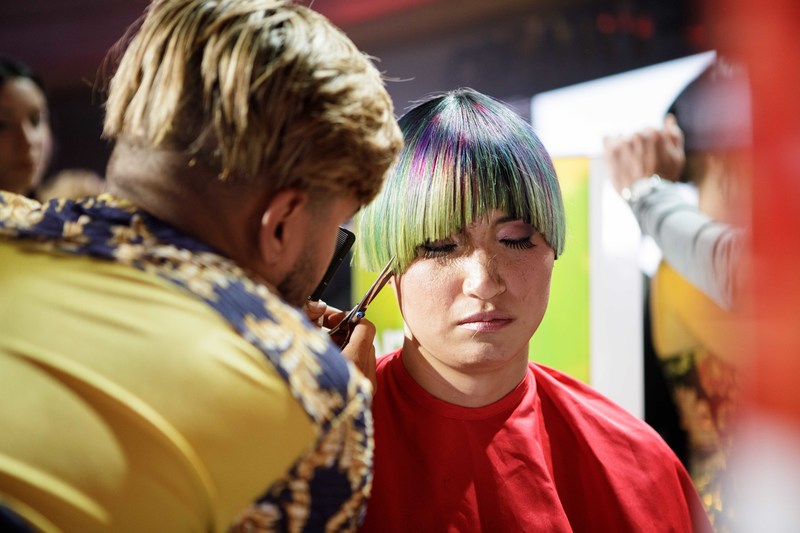 The theme: "Kaleidoscope" is all about seeing things through a prism, seeing things your way. It's an expression of creativity and light, a physical definition of inclusion and all about bringing technique and imagination together into a piece of art.
And as contestants worked alongside their mentor to craft their look and set the stage for what they were about to create the following day the art really came together.
As we filtered into the Hollywood Palladium, we were met with 8 eye-catching "Pods" themed by the brand sponsoring each category and a small stage for the 3 contestants to compete on. It was beautiful to see LIVE hairdressing – creating their entry looks for all to enjoy in the process and end result. From media to VIP, mentors and the judges in each category, we all watched with excitement for the final looks as the artists brought their kaleidoscope creations to life. With an hour and a half to create, we were all watching in adoration of their talents.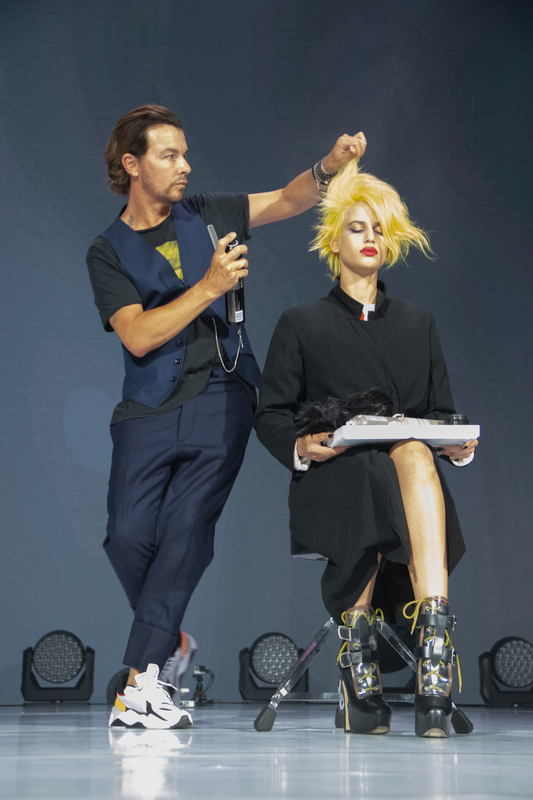 As the show opened, we enjoyed an incredible display of hair artistry from the one and only Darren Ambrose – Wella Artist of D & J Ambrose. The fast-paced music was a compliment to his intricate styles and on-trend segments. From sophisticated Sea Foam green haircolor that hinted at the 2020 Pantone Color of the Year to street styles we all wanted to rock – he had it all in his thrilling display of hair. As his hair extravaganza came to a close, the show continued to thrill the senses.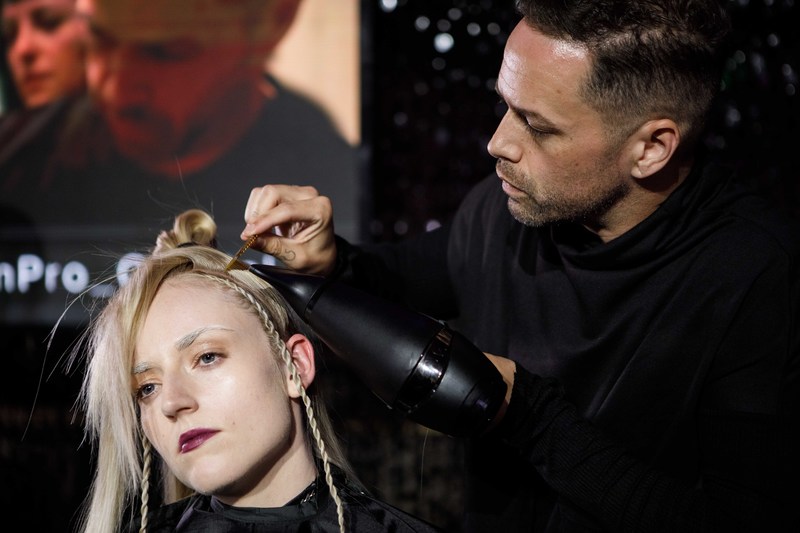 After a short presentation of Beauty Changes Lives and the $100,000 donation by Coty to work together as an industry to bring new talent in and help them to understand the importance of proper education, it was time to announce the winners! Much like the competition, the prizes are a new introduction as well. Each of the winners received a $5,000 prize along with a $1,000 education credit for the next year. The other exciting announcement is that the top US and Canada winners from Wella will go on to compete in TrendVision in Seville, Spain in 2020!
Are you ready to see who won?
US Color Artist of the Year: Emma Hancock, @masterpiecehair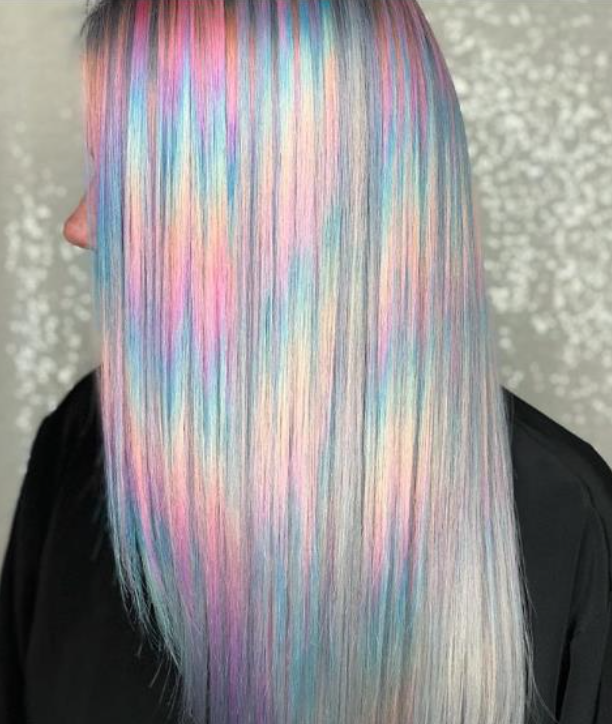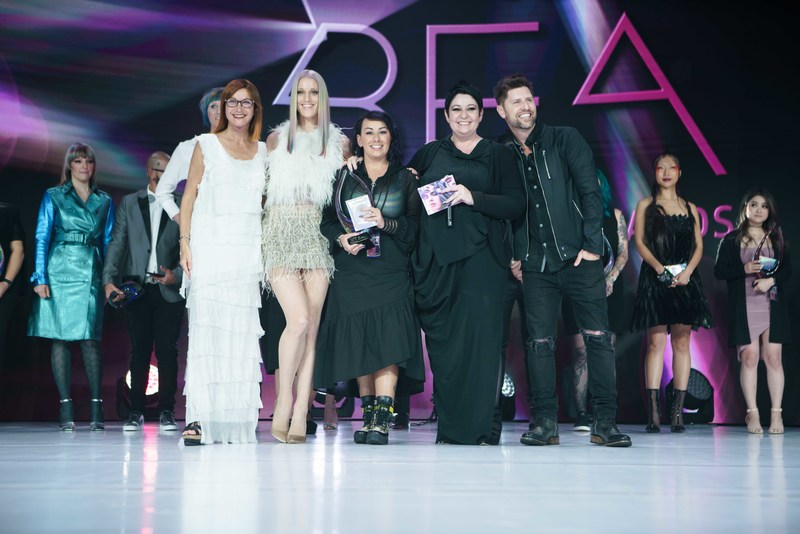 (Sponsored by Wella Professionals)
Salon: Moriah Brandon's Hair Salon

CA Color Artist of the Year: Elena Bogdanets, @figarosalon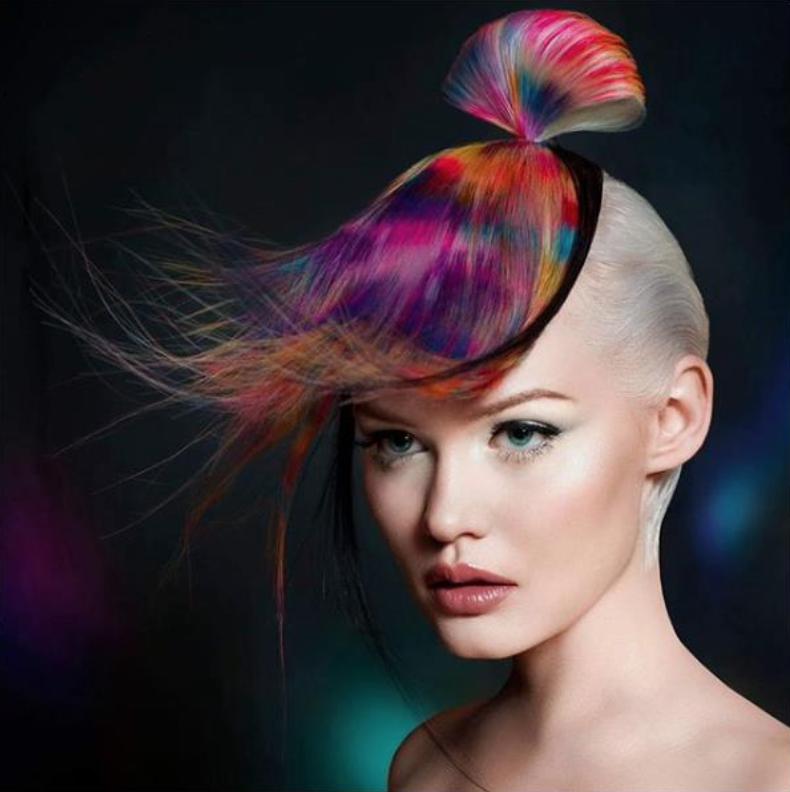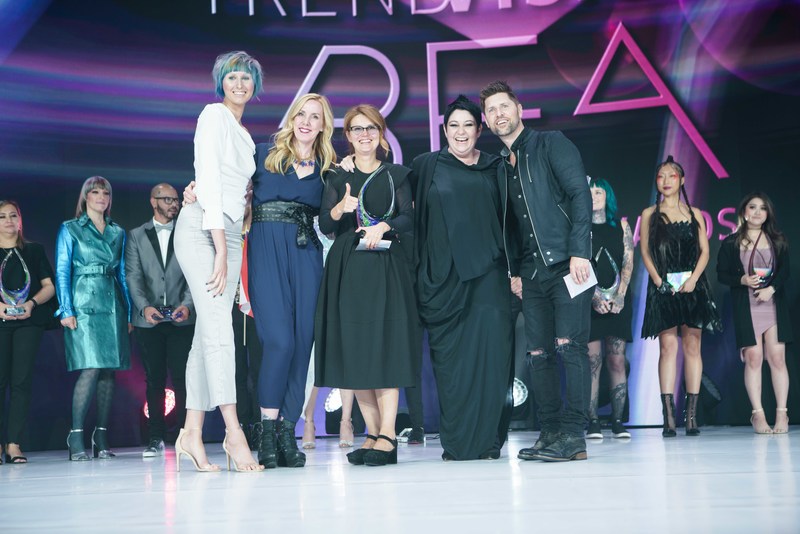 (Sponsored by Wella Professionals)
Salon: Figaro Salon

Editorial Hair: Carly Purdy (CA), @hairbycarlypurdy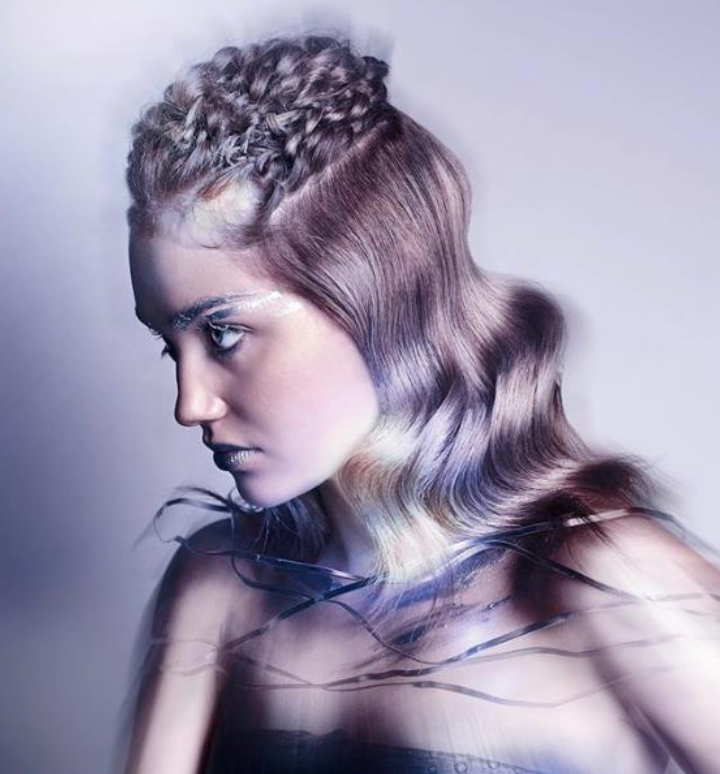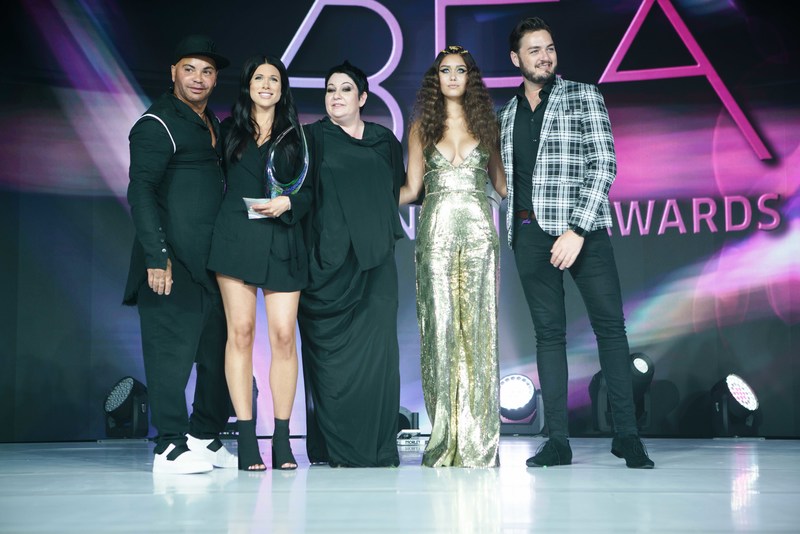 (Sponsored by ghd)
Salon: Valvano Salon

Creative Hair: Nico Norris (US), @hairgasmsbynico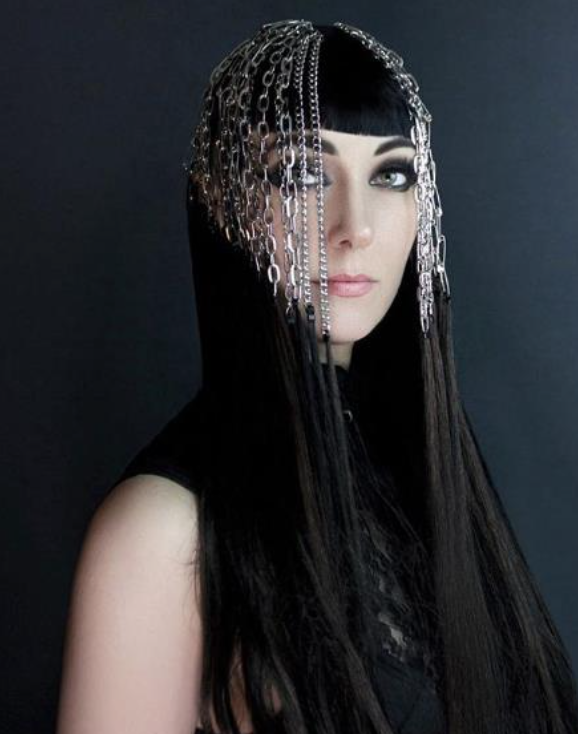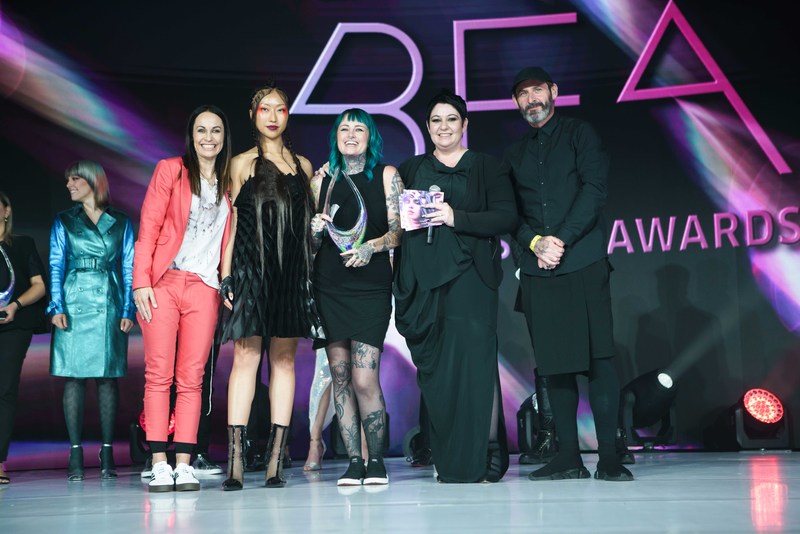 (Sponsored by Sebastian Professional)
Salon: Vamp Hair Studio

Bridal Hair: Shakhnoza Azimova (US), @shakhnozabeauty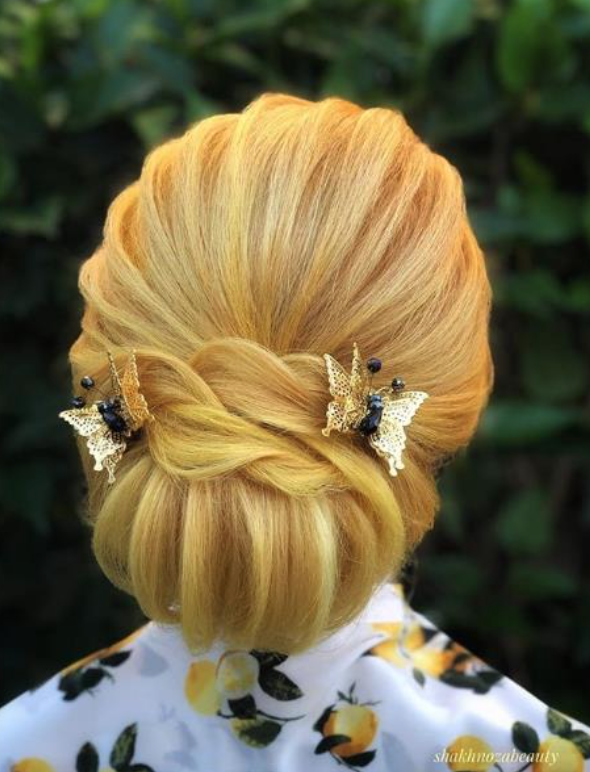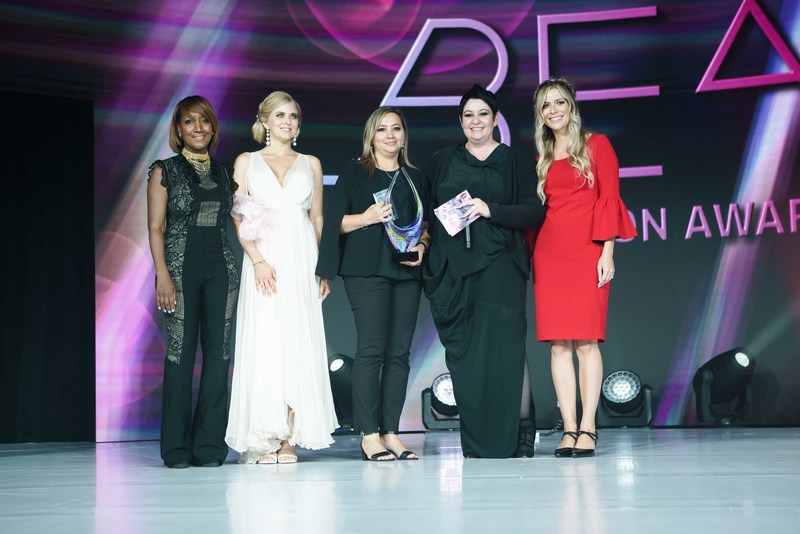 (Sponsored by NIOXIN)
Salon: Affinity Hair Academy

Total Transformation: Daniel Lozada (PR), @dannylozadahair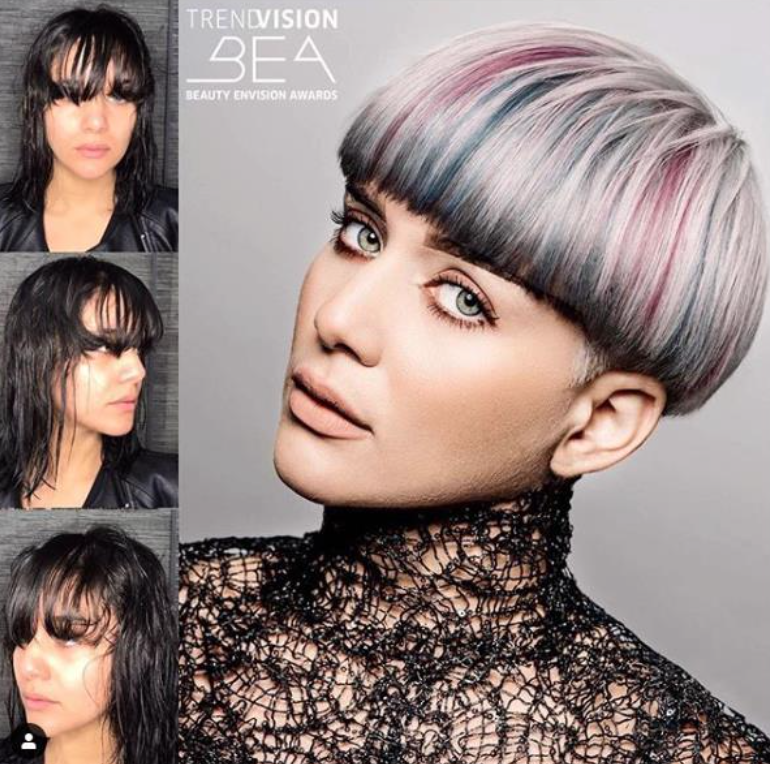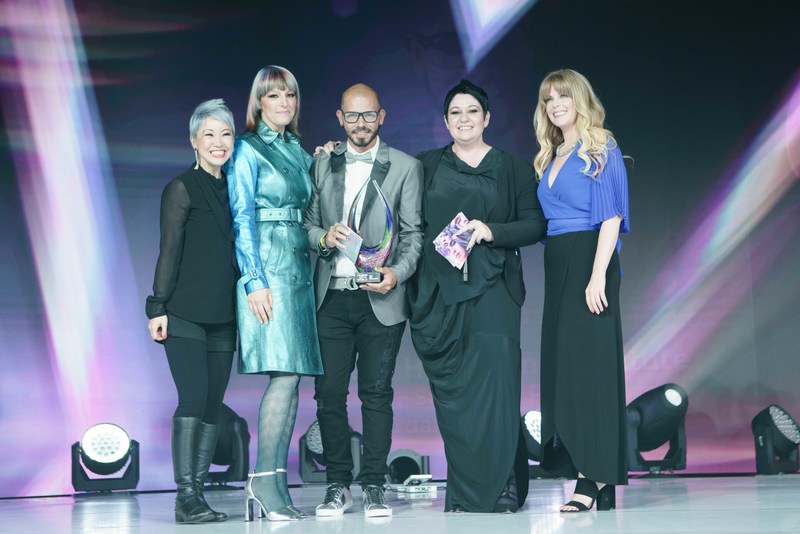 ​
(Sponsored by Kadus)
Salon: Saline Salon


Men's Hair: Adrean de la Parra (US), @adrean182_hair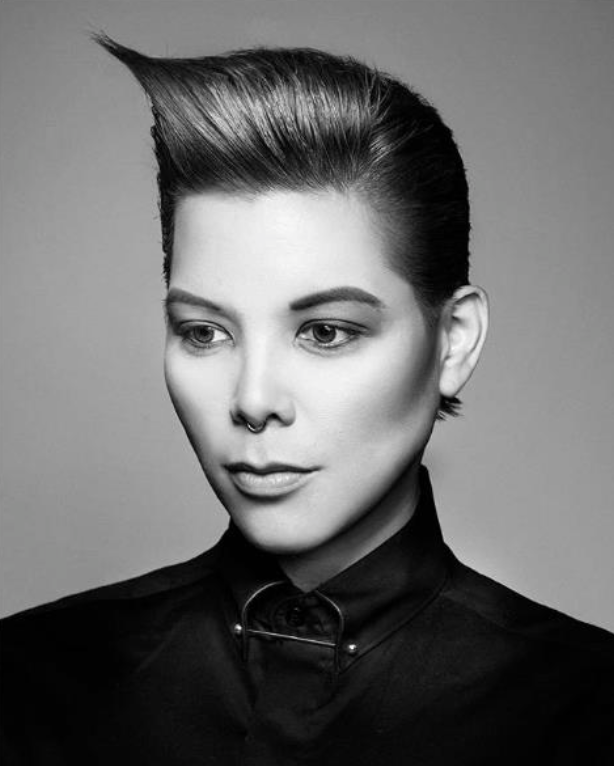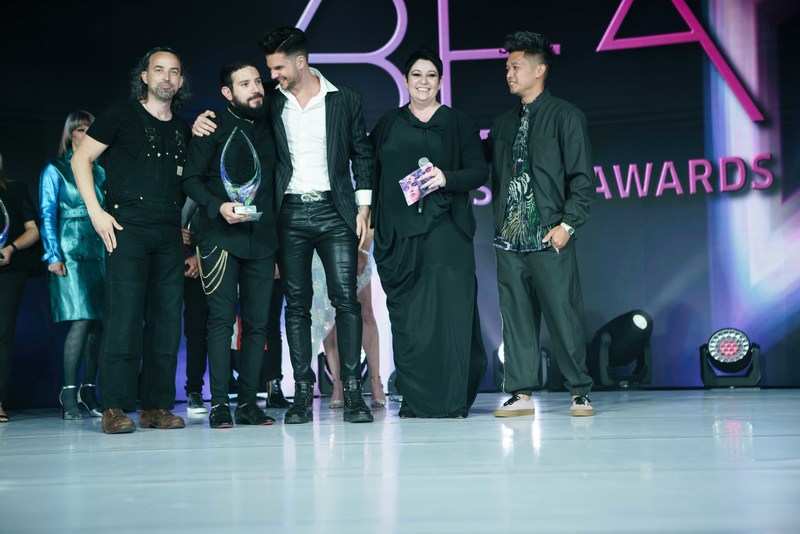 (Sponsored by SebMan)
Salon: The Kingly Hair Group Salon

Future Star: Bryan Nieves Santana (PR), @bryan_2995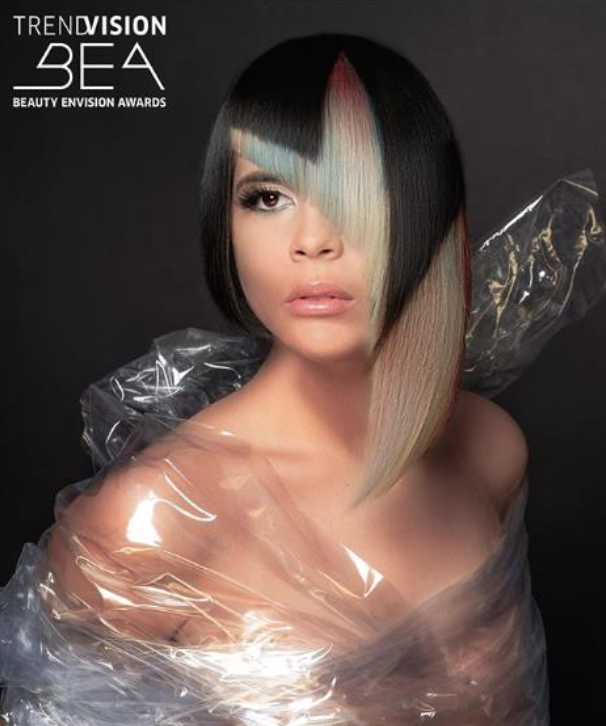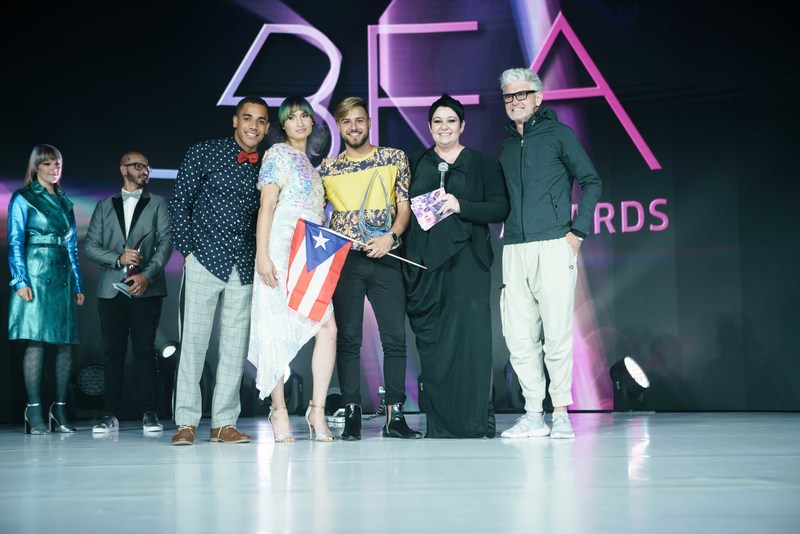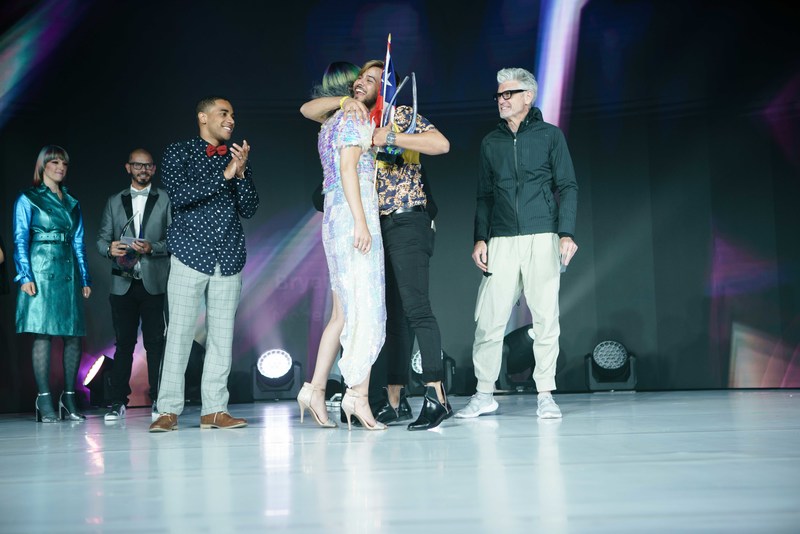 Salon: Modern Hairstyling Institute

Nail Art: Amy Hwang (CA), @aymehnails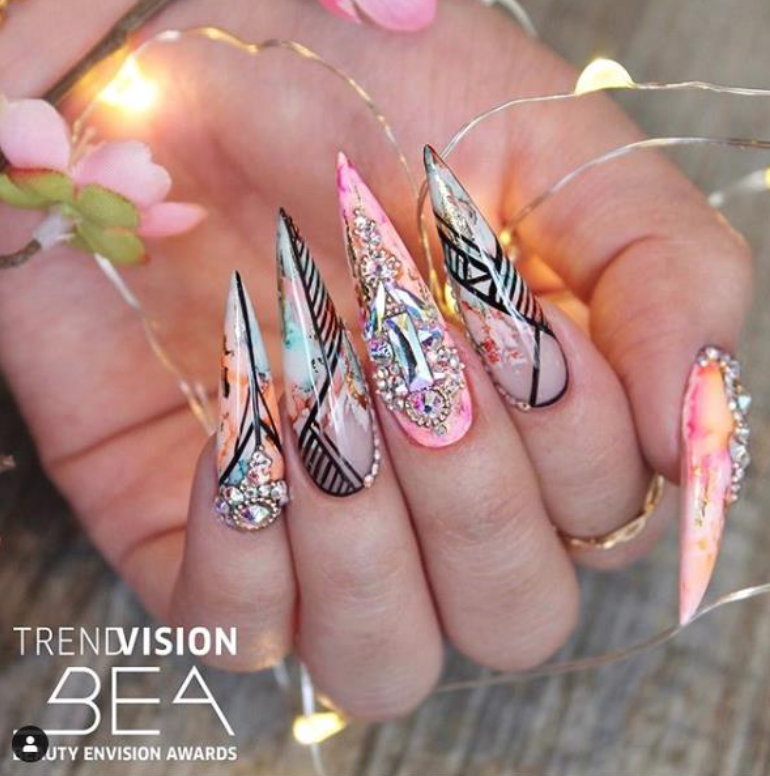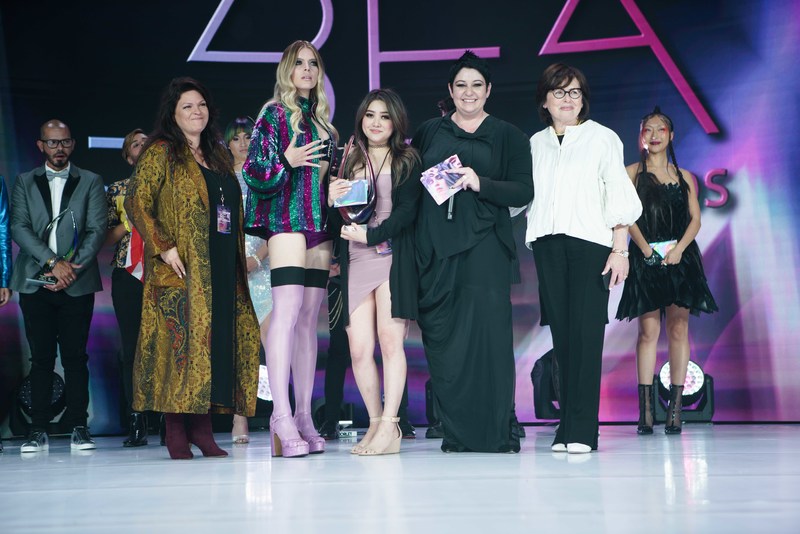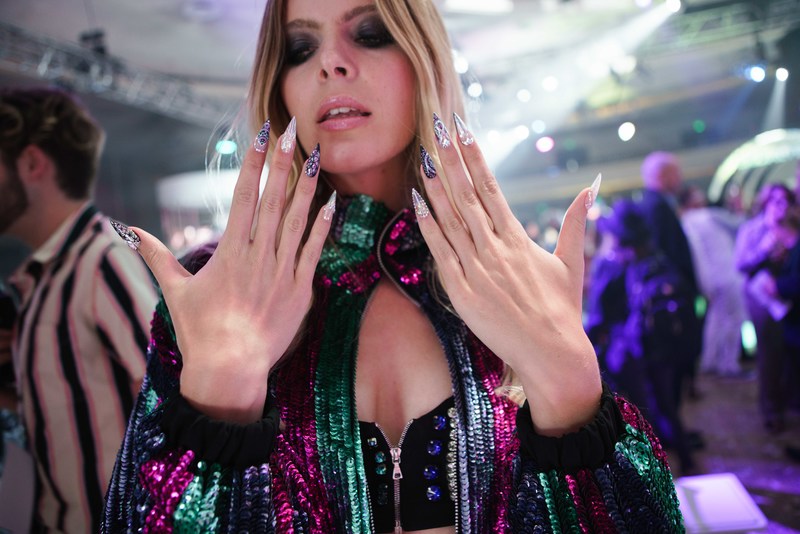 (Sponsored by OPI)
Salon: Kumi Nail Beauty Bar

Salon Team: Harlot Salon (US), @theharlotsalon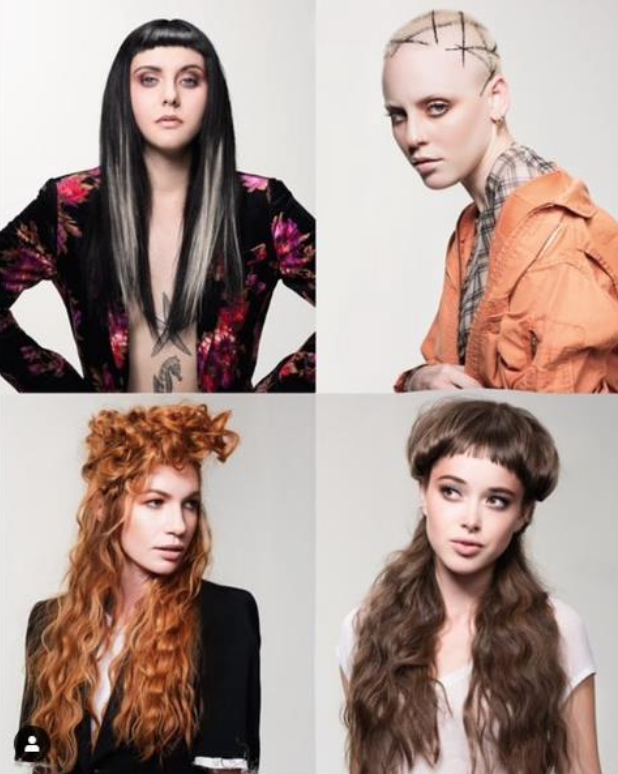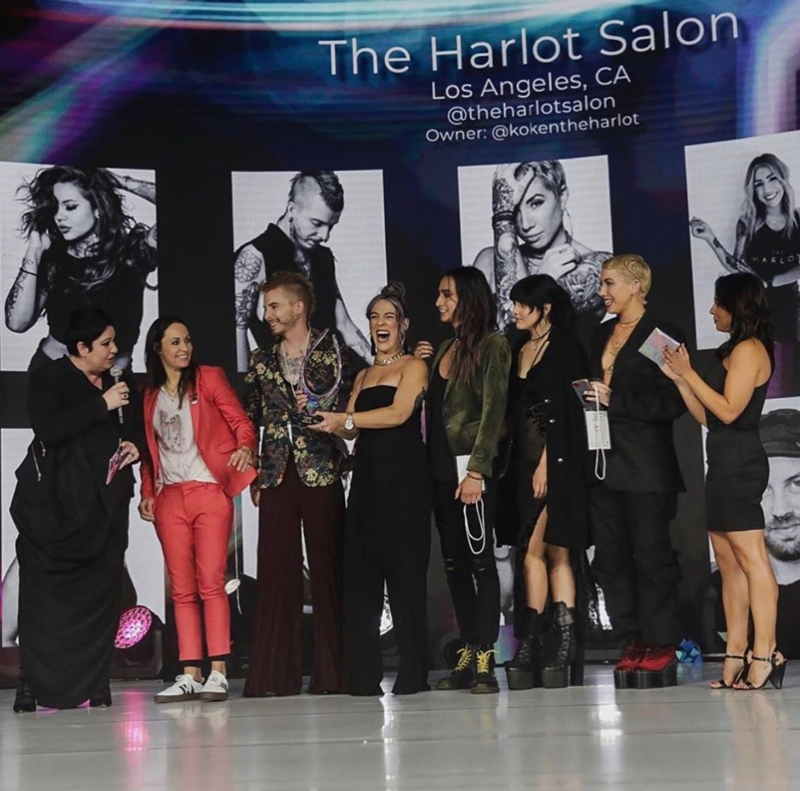 Salon: Harlot Salon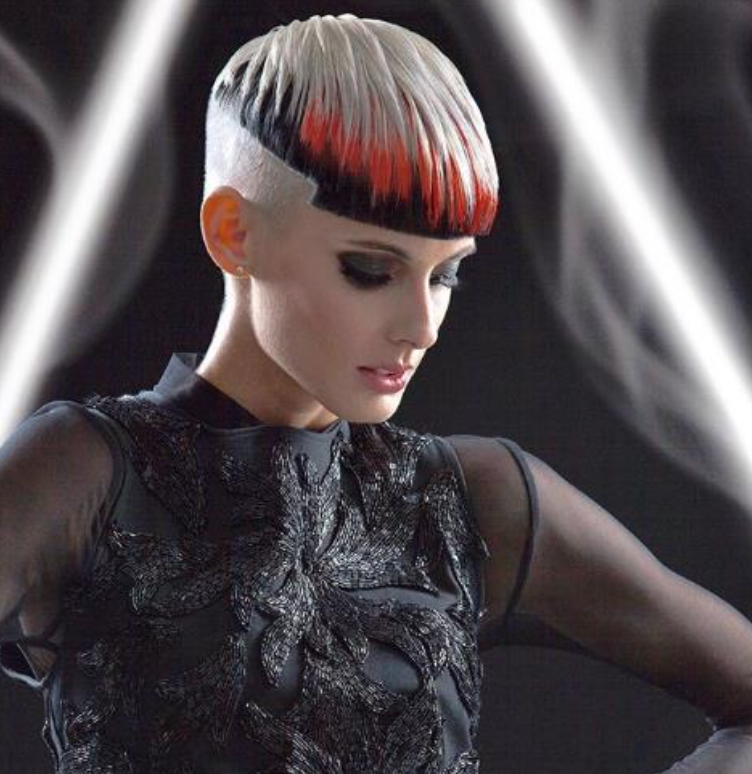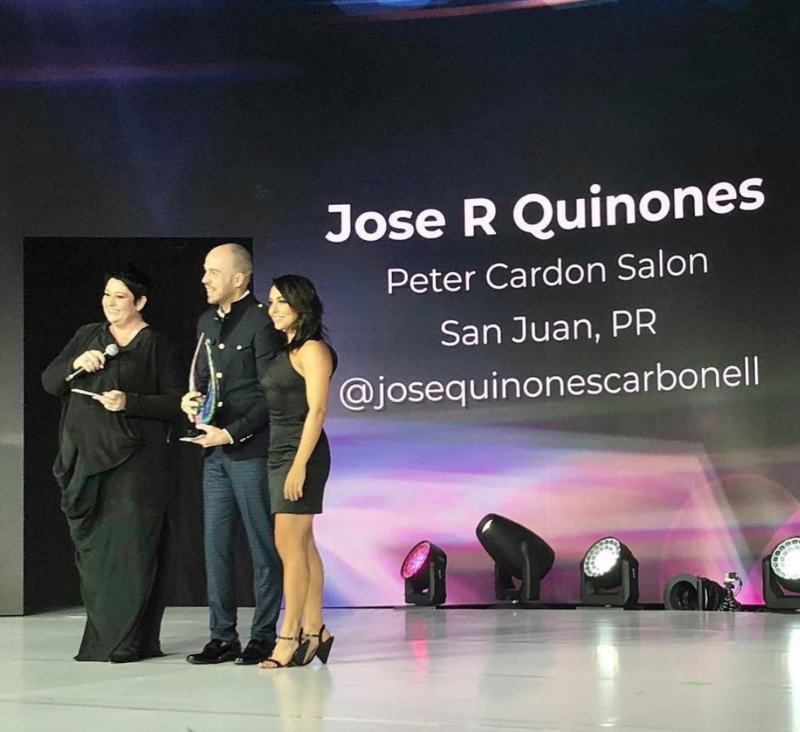 Salon: Peter Cardon Salon

People's Choice Awards: Nico Norris (US), @hairgasmsbynico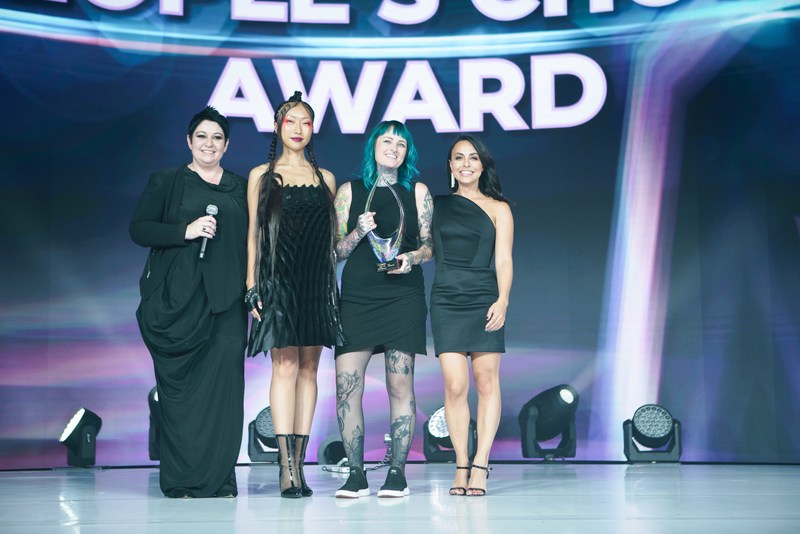 Salon: Vamp Hair Studio

Mentor of the Year: Dani Zaugg (US), @dzaugghair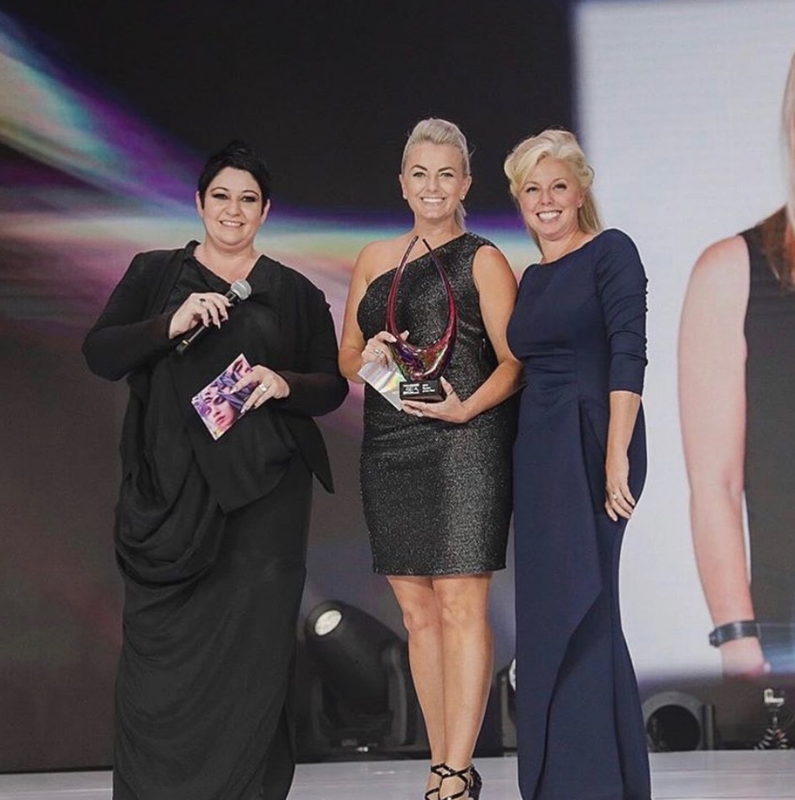 Salon: Taylor Andrews Academy of Hair Design
As the awards concluded and the confetti reigned down, it was time to toast the winners in true Hollywood style, with an after-party of course. Congrats to all the talented competitors, we have a feeling we'll be seeing big things from all of you as your futures in the beauty industry unfold before our eyes!
Images Courtesy of Adam Adolphus