Every hairstylist knows that once they leave beauty school, a whole new wave of education hits. Picking up techniques in the salon, from fellow hairdressers or continued education, is where the bulk of everyday routines actually develop. With a brand new lightener available from KEVIN.MURPHY, we wanted to introduce you to the new kid on the block and give a refresh on the current cult-favourites, so you're able to decide which lightener to use in the salon.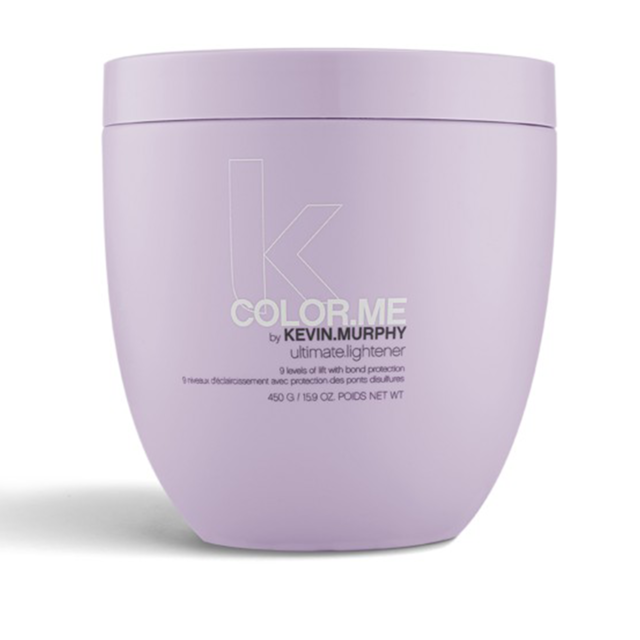 An innovative new lightener, ULTIMATE.LIGHTENER offers up to 9 levels of lift and contains bond protection to ensure your brightest shades come our crisp and conditioned. Specifically designed to ensure the integrity of the hair while providing the highest amount of lift, if you're creating a total transformation, this lightener will get you the results you need with less time in the chair. Formulated with Sugar Derivatives to protect against damage, Hydrolysed Rice Protein to strengthen the hair and add volume and Black Cumin Seed Oil to protect the hair while adding luminous shine.
If you're creating pastel, high-level blondes, or lifting deep brunettes, ULTIMATE.LIGHTENER is a perfect choice! Learn more about it in the video below.
---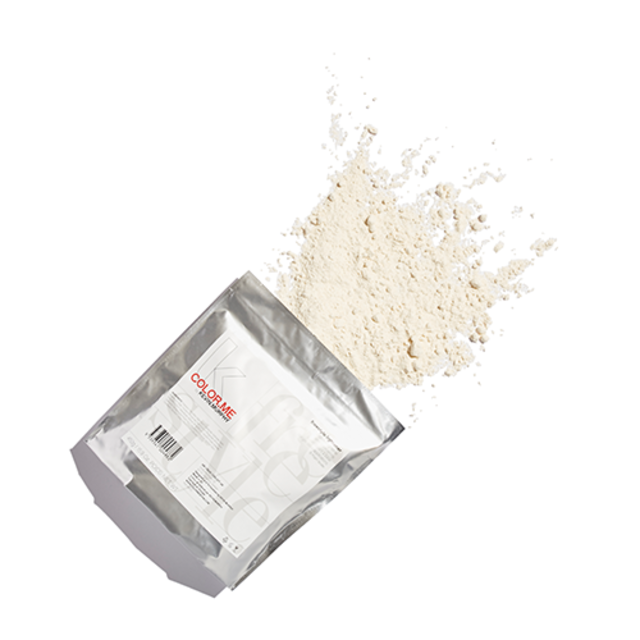 Freehand and open-air techniques are the new go-to in the salon due to the fact that clients are on the search for the latest natural-looking, low-key hair trends. To create these styles, stylists need to swap out their normal formulas for a clay-based bleach. FREESTYLE.LIGHTENER is the pick for all things artistic behind the chair. Offering up to 7 levels of lift, as you paint this unique formula creates a sheath over your application so that the lightener is able to fully lift the hair without drying. If you're looking for a sun-kissed effect, FREESTYLER.LIGHTENER is the way to go.
---
Using lighteners can sometimes cause a clients hair and scalp to dry out. If that's the case with your client, you'll want to pick CREAM.LIGHTENER to provide essential hydration and conditioning to both the scalp and strands. An alternative to powder, CREAM.LIGHTENER offers maximum control and up to 7 levels of lift. Lifting both naturally and previously coloured hair, it is a deeply hydrating formula, created with Murumuru Butter, Inca Inchi Oil, Bees Wax and Corn Proteins, it will leave the hair moisturised and full of body. *Also available in an ammonia-free formula that offers up to 6 levels of lift with CREAM.LIGHTENER AMMONIA-FREE.
---
Many stylists face the issue of brassiness when lightening hair. If your client pulls exceptionally warm, POWDER.LIGHTENER is the best choice for them. Formulated with powders to support the neutralisation of yellow, this lightener helps create the perfect banana peel blonde or neutralised light brown with up to 7 levels of lift. *Also available in an ammonia-free formula, POWDER.LIGHTENER AMMONIA FREE offers up to 6 levels of lift with all the same added benefits of neutralisation, and both include Aloe Vera to create seriously stunning conditioned results.