If you're looking for a beautiful way to give back to the community, join the Sam Villa Company to learn more about Beyond Project during the 2021 ABS Show in Chicago taking place September 11-13, 2021 at the Donald E. Stephens Convention Center in Rosemont, IL! Found out more details about the ABS show here.
The Beyond Project and the Sam Villa Company join forces again during ABS to help women coming out of human trafficking who are a part of Salt + Light Coalition's "Workforce Development" program in Chicago. Sam Villa electrics will be donated to the women and Rachel Hile, founder of The Beyond Project, will teach an "Empowerment Class" to help them become stronger, more confident, and able to take back control of their lives.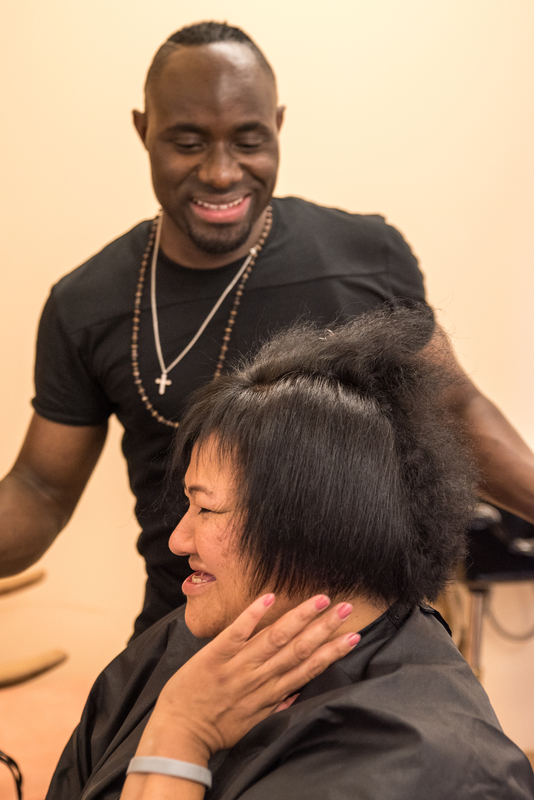 "Empowerment classes allow women that have been trafficked to reclaim their identity. Recognizing their confidence is one more area of their life that can help them get closer to their dreams through a job, school, and other connections," explains Hile, who will address the following topics in class:
Styling techniques with Sam Villa flat irons, curling irons and blow dryers, appropriate for each woman's hair type, texture, and length.
Demonstrate how to create new looks to help reenter the workforce and everyday life that are easy for them to create on their own with minimum effort and maximum results.
Highlight versatile styling techniques on how to create soft curls, smooth hair and work-appropriate styles that are on-trend, accentuate their best features and that they are comfortable in.
In addition, Hile will be speaking during each of Villa's solo classes during ABS to share about The Beyond Project and how it connects industry professionals to non-profit agencies to provide mobile beauty and wellness services to those in need. See the schedule here. Stylists will also have the opportunity to sign up to volunteer for an upcoming project in October serving foster families/parents with haircuts, makeup applications and massage for the Refresh Conference.
"Beauty professionals understand the relationship between appearance and confidence. Updated hairstyles, makeup and a new outfit can give a person a positive new outlook and the self-assurance they need for job interviews and rejoining the workforce," explains Beth Carson, co-founder and president of Sam Villa. "When we look our best, we feel empowered."
The Beyond Project connects industry professionals to non-profit agencies to provide mobile beauty and wellness services to those in need. They bridge the gap between charities and beauty professionals looking to serve their community and contribute globally to empower and inspire individuals to live to their full potential. They create social impact through beauty. Facebook: @TheBeyondProject; Instagram: @thebeyondproject; YouTube: @TheBeyondProject; Twitter: @TheBeyondProject.