In case you missed it, there's a new haircut trend that has been making waves around the world and one we're sure will only continue. Get ahead of this style by asking your stylist for a bixie.
A fun twist on the classic bob and an update to the traditional pixie, the bixie was a cut and term created by Wella Ambassador Briana Cisneros. Gaining popularity and becoming one of the top haircut trends of 2022, you're about to see this hybrid haircut everywhere.
What is the "Bixie"?
The bixie is a haircut that is a cross between a bob and a pixie. The length is shorter than a bob but longer than a pixie. It takes on the texture and volume of a pixie and is essentially a shaggy bob with a shorter length. Looking back to haircuts worn by celebrities in the 90s we can see similarities with shapes worn by Gwyneth Paltrow or Meg Ryan. Taking on a modern feel, Wella Ambassador Briana Cisneros is giving us a few expert tips on how to create this look and what to ask for in the salon.
What to ask for to get the look:
The bixie can take on many lengths and shapes based on hair type, texture and personal style. For the most part, you'll want to ask for a custom length with textured ends. Shorter than a typical bob, this cut also looks great with a wispy fringe and face-framing texture.
According to Cisneros, the cut was born out of her desire to keep her own haircut from reaching that "awkward" grow-out phase. "A lot of clients had been requesting the haircut that I was wearing at the time. As a stylist, I would shape my pixie haircut so that it never reached the dreaded awkward phase, and I loved the outcome! It is a flirty textured look with a shorter undercut at the nape and through the back with a lot of fun volume, movement and layers." She says.
Who is the bixie cut ideal for?
Before rushing out and getting the look, you might want to consider the upkeep. Instead of rushing to this length, ask your stylist to gradually take you there, going shorter over time to ensure you can maintain the look on a daily basis. According to Cisneros, "this cut is ideal for someone who loves the idea of having a pixie but wants to maintain a little more length to have more options for styling. It's the perfect blend of a pixie and a bob."
Tips for upkeep:
If short hair is a new look for you – aim to work up to the Bixie by trying out alternate lengths first. This way you'll be more confident that you can manage the styling upkeep on a daily basis. Depending on your hair type, chat with your stylist about the best tips to complete your new look. With this shape, it is easy to add plenty of texture (aka volume) by adding waves and movement. However, for the most part, the Bixie has become such a coveted trend for its low-key styling ability – so be sure to ask about the best Wella Professionals product recommendations and styling tips.
Any client that wants to try the Bixie haircut should know that you can probably get about 8 weeks of wear between appointments. "The grow out is very soft and can last even longer if you are enjoying the length as it grows!" Says Cisneros. When it comes to styling, having a great heat protectant and volumizing spray are key to completing the look.

For stylists looking to dive into the details, check out Cisneros' online education for a complete educational breakdown of the haircut on www.renegade-royals.com.
Products To Get The Look:
Wella Professionals EIMI Thermal Image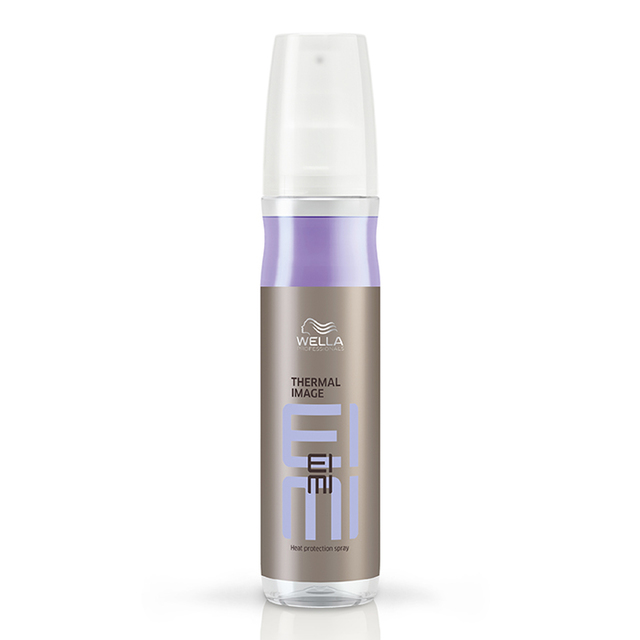 Wella Professionals EIMI Sugar Lift