With warm temperatures and endless beach days, summer is the perfect time to embrace the air-dry. As we round out the summer months and start looking forward to fall, many of us are in the mood to occasionally switch up our style but might need a refresher on the best blow-dry tips to do so. Follow along for some of our favorite tips whether you're looking for minimal effort or maximum effect.
Concentrate on the Face-Frame
The great thing about hairstyling is that there are no set rules to achieving a style. With individuality peaking all around us, you ultimately get to decide what style works for you. One of our favourite ways to break the styling rules is to use a combination of heat-styling and air-drying. Case in point: the face-frame. Whether you're a fan of rocking a ponytail or love your natural texture, blow-drying only the face-frame can upgrade your style with ease. Once out of the shower, add your normal cocktail of products to air-dry and then apply HEATED.DEFENSE the portion you'll be blow-drying. Use clips to section out the area you'll be working on and be careful not to disturb the rest of the hair so it can air-dry with ease. Once you've blow-dried the front section allow the rest of your hair to dry and you'll find a more polished version of your favourite low-maintenance look.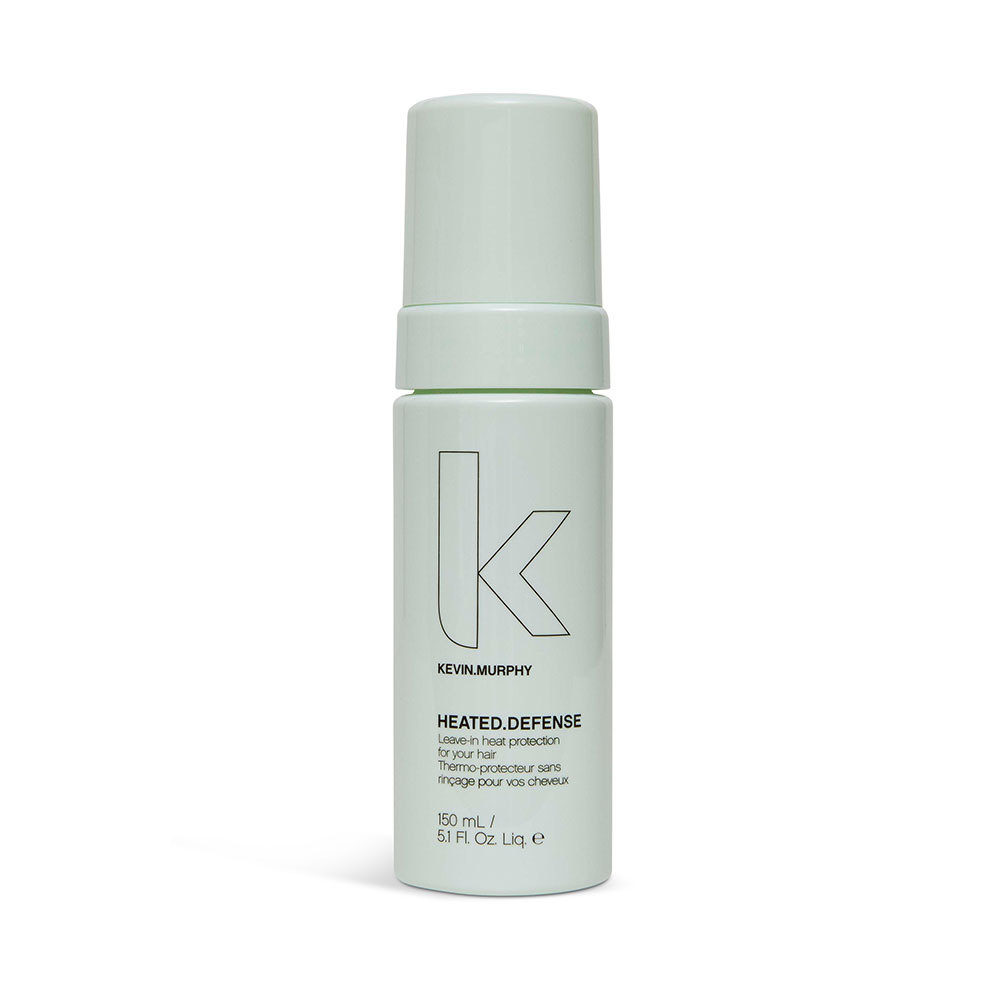 Get A Trim
Whether you love changing up your style or are staunchly against taking any more inches off, cleaning up your ends or adding a few layers can cut down on friction, increase manageability and movement when blow-drying. If you're a fan of the face-frame blow-dry, chat with your stylist about cutting a few face-framing pieces or a faux fringe so you can easily enhance this area without disturbing the rest of your hair pattern. It can also give you a few fun pieces to play with if you decide to pull your hair back instead.
Play With Your Part
One of the easiest ways to switch up your style without a great deal of effort is by playing with your part. If you've been wearing your natural part or a designated part for quite some time, you'll need to use your blow-dry skills to change it. If this is the case, avoid rough drying and concentrate on drying the hair from a fairly wet state. Additionally, begin at the front hairline immediately so you have more control. To help change your part, utilise EVER.SMOOTH to increase manageability and encourage style memory. Following blow-drying the front section, place PIN.CLIPS in the hair to keep your part in place. Then, once cool, spray with SESSION.SPRAY to finish.