Designed for the creative professional, Rachel Sin aims to give women sleek, stylish designs suitable for work and also exceptionally exquisite for a night out. With the ability to transform from day to night and business to pleasure she offers women the choice to invest in a lifestyle line. This particular collection gained influence from a dance movement, known as Kizomba – a style originating from Angola that has a slower, sensual rhythm and steady beat. To accentuate the style, Redken International Artist, Jorge Joao created a stunning braided beach wave.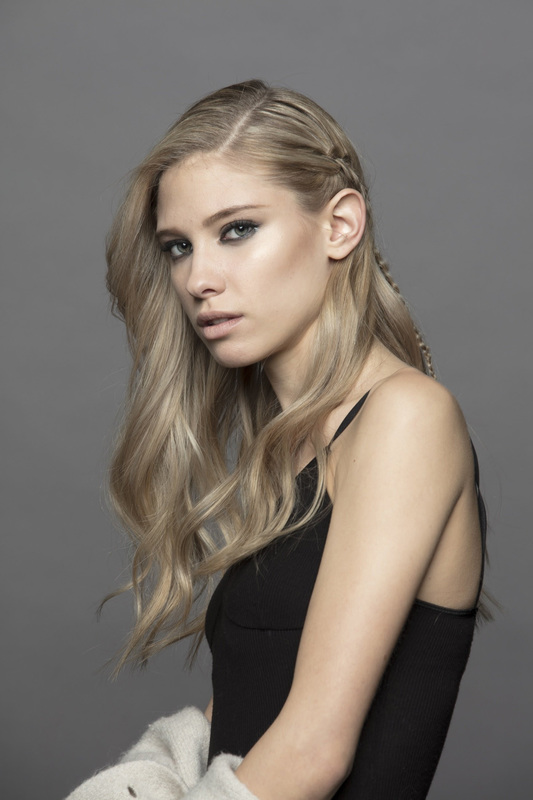 GET THE LOOK:
Prep the hair with Redken Pillow Proof Primer Spray and Redken Full Frame 07 applied from roots to ends
Blow dry hair straight and create a left side part
Spray Redken Iron Shape 11 heat protecting spray and use a curling iron to create a soft beach wave
Create two braids, one by the hairline on the short side of the left side part and the other from a random piece of hair near the back of the head
Criss cross braids and pin together to tie back the curls on the left side
Finish by spraying Redken Fashion Waves 07 for texture, creating the ultimate beach wave
#HOTTIP: Pair multiple braids with beachy waves for the ultimate laid back look 
Stay tuned for even more looks and step-by-steps from Jorge Joao at TWFW!