Whether you're a bride-to-be or simply love looking at bridal collections, Reem Acra is the place to begin for the ultimate dose of ethereal inspiration. The show took place at the beautiful New York Public Library, which has already been home to some fabulous weddings, was the perfect backdrop for her elegant collection. Clean lines, signature embroidery and tulle upon tulle were perfectly accompanied by flower and gilded crowns. Hair was worn either up and wispy or down and wavy.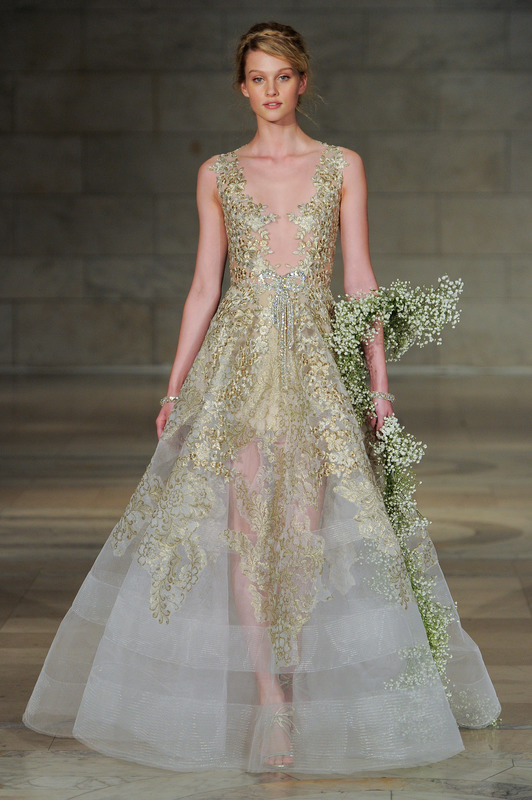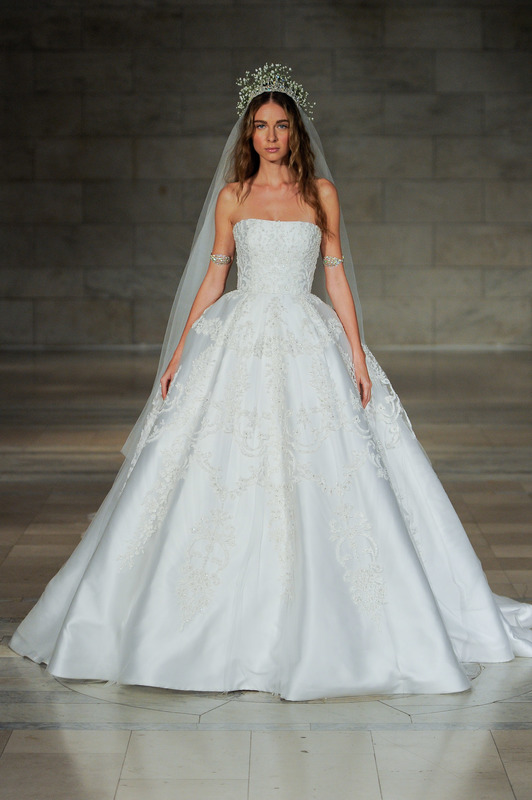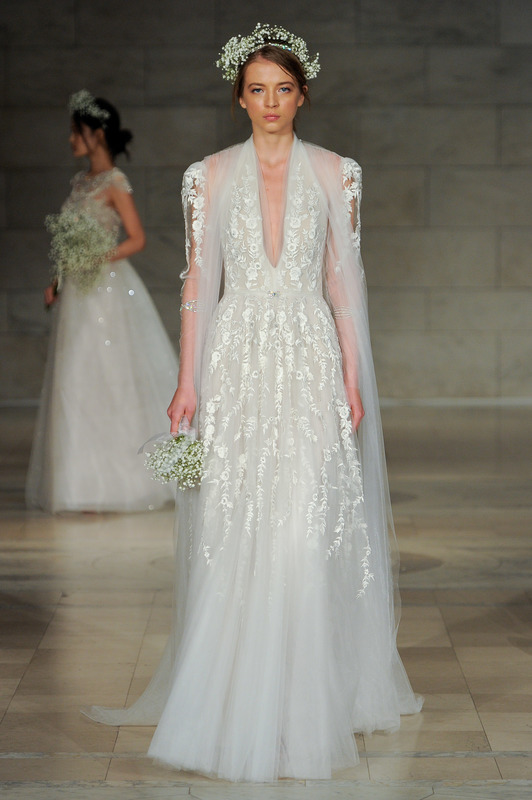 Redken and Cutler SOHO Stylist Brian Buenaventura led the hair team for the show creating a unique view for each girl. Want to get the look? Follow along below for the steps.
IF HAIR IS DOWN: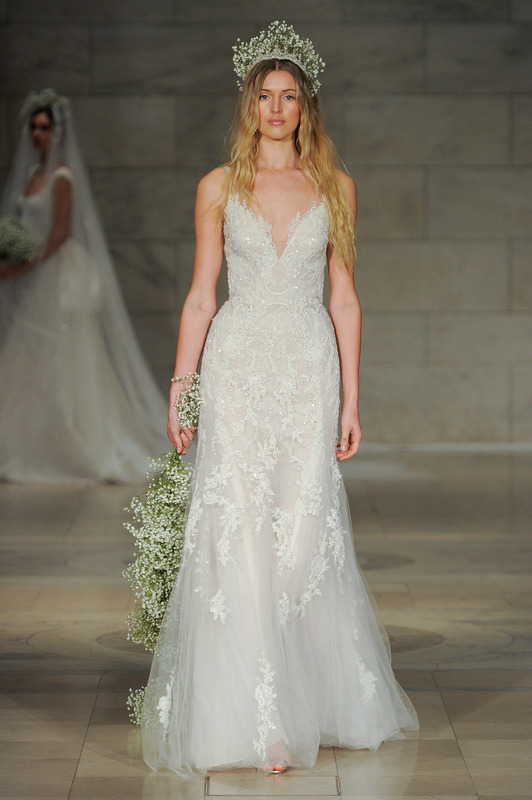 · Prep hair with Redken Full Frame 07 on slightly damp hair.
· Middle-part the hair, then braid into two thick braids on each side and set to dry.
· Once the braids are dry and set, undo braids and leave middle part.
· Using a boar-bristled brush, brush out lengths with wavy, romantic, fly-away texture.
IF HAIR IS UP: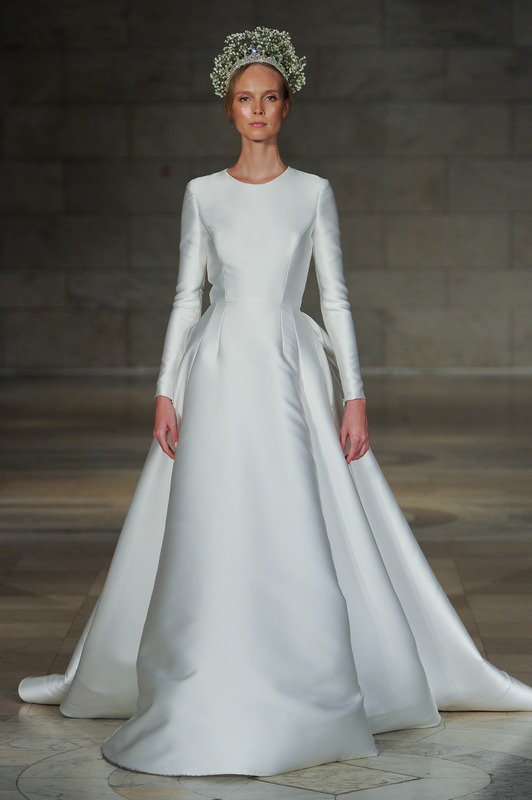 · Part the hair into a side part using your fingers.
· Backcomb hair at the crown of the head to give it additional lift and volume.
· Starting at either side of the head behind the ears, start a braid on one side of the head with a section of hair that's thick enough to bring forward and around the crown using Redken Powder Grip 03 for thickness and texture.
· Place the braid over the front of the hair, where the back-combed part is. Pin the braid close to the head and secure braid with a bobby pin.
· Grab all the hair in a loose, low ponytail.
· Take the ponytail in your hands and wrap it around to create a low, loose knot.
· Soften the hairline with your fingertips to allow the baby hairs to show to keep the look romantic and wispy.
· Finish with Redken Fashion Work 12 Hairspray for flexible hold.
---
Looking for more Fashion Week inspo? Check out all of the Fashion Week hair inspiration here and be sure to stalk Redken on Bangstyle and stay tuned for more looks from the runway and must-have product picks!