You might not always be aware, but it's the things we surround ourselves with on a daily basis that dictate much of our style. Finding inspiration from shapes, textures, and colors that we are subconsciously processing and using for inspiration. One of the biggest trend movements to hit the beauty industry comes from everyone's favorite morning beverage. Thanks to Starbucks, in recent years Pumpkin Spice Latte, Cold Brew, Mocha, Blonde Roast, and the Caramel Frap have dictated the latest hair color trends. We're betting you just did a double-take at your coffee cup, didn't you? You're not alone. Keep reading to see our favorite coffee-inspired color creations and a few tips on how to get the look!
Pumpkin Spice Latte
The ever-popular Pumpkin Spice Latte hair trend practically broke the Internet in 2016 and due to the increase in copper tones lately, has become a hit again in 2019. The latest shades we're seeing are modernizing the original trend with various hues and alternate placement. To get the look, start on pre-lightened blonde or brunette shades and add a gloss that contains copper and red tones. The great thing about this is the ability to customize your latte to your clients preferred level.
Cold Brew
You know, the beverage you pick up when you need a little extra pep in your step.  Whether you like to have this one straight up or choose to blend with a little cream, this is a dark and dreamy shade that will last well into winter. The cool, rich, chocolate coffee shades look best when hair is supremely glossy, so be sure to touch up your color applications with a gloss after any root touch-ups. When styling, we suggest adding a shine mist – like KEVIN.MURPHY SHIMMER.SHINE – to see the reflects this deep shade has to offer.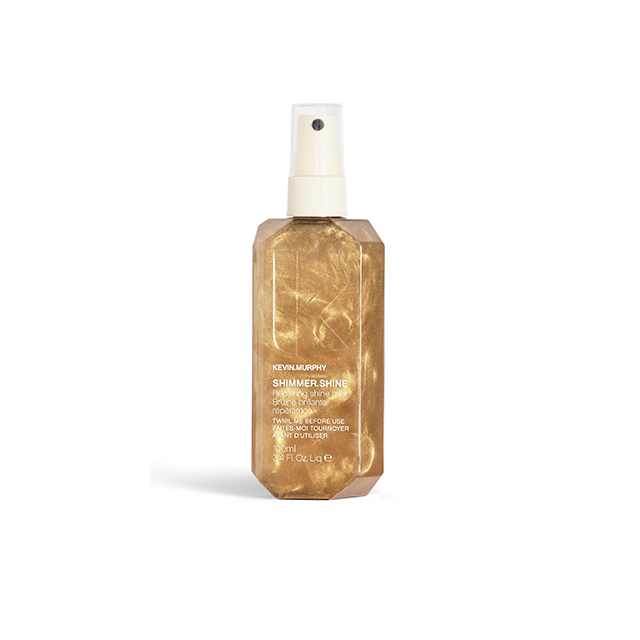 Mocha
Because who doesn't love a little chocolate with their coffee!? For the client that is in between a dark brunette and hints of blonde, mocha is the perfect beige-y in between. Mocha can be added to brunettes with highlights and blondes with low-lights and is the perfect pick-me-up for the fall season.  
Blonde Roast
While platinum blonde shades ruled this past year, we're seeing blondes take on a deeper, creamier shade for fall with this bronde offshoot. Suggest adding a Shades EQ gloss to your client's blonde locks to create depth that can be changed easily when winter shades hit. If brunettes are looking to go lighter consider using high lift shades to get the middle ground bronde they're looking for.
Caramel Frap
Granted, the last time we had one of these things was in high school – we'll credit our younger metabolism for that choice – creamy caramel tones are making their way into the spectrum this season. This shade can be achieved on different levels by adding a warmer gloss to blondes and brondes or by highlighting brunettes just a few shades past their base. The only thing you'll need to watch out for with caramel fraps (besides the sugar content) is the tendency to go brassy. Be sure to add a treatment, like Redken Color Extend Blondage Anti-Brass Express Treatment to your regimen at least once a week.

---
Looking for even more hair color inspiration? Check out the latest trends here.