A change in season is the perfect excuse to try a new shade. Fall 2022 hair trends transform spring and summer shades by welcoming fresh warmth, gentle dimension, and natural colors. Infusing confidence and positivity, these trends have been revamped for authentic finishes as we head into fall. Get to know some of the top Wella Professionals Signature Naturals shades and how to tailor them to your style.
2022 Hair Color Trends For Fall
Full-Bodied Blondes
Neutral, yet full of life — add vibrancy and dimension to your blonde.
The Shades:
Creamy Pearl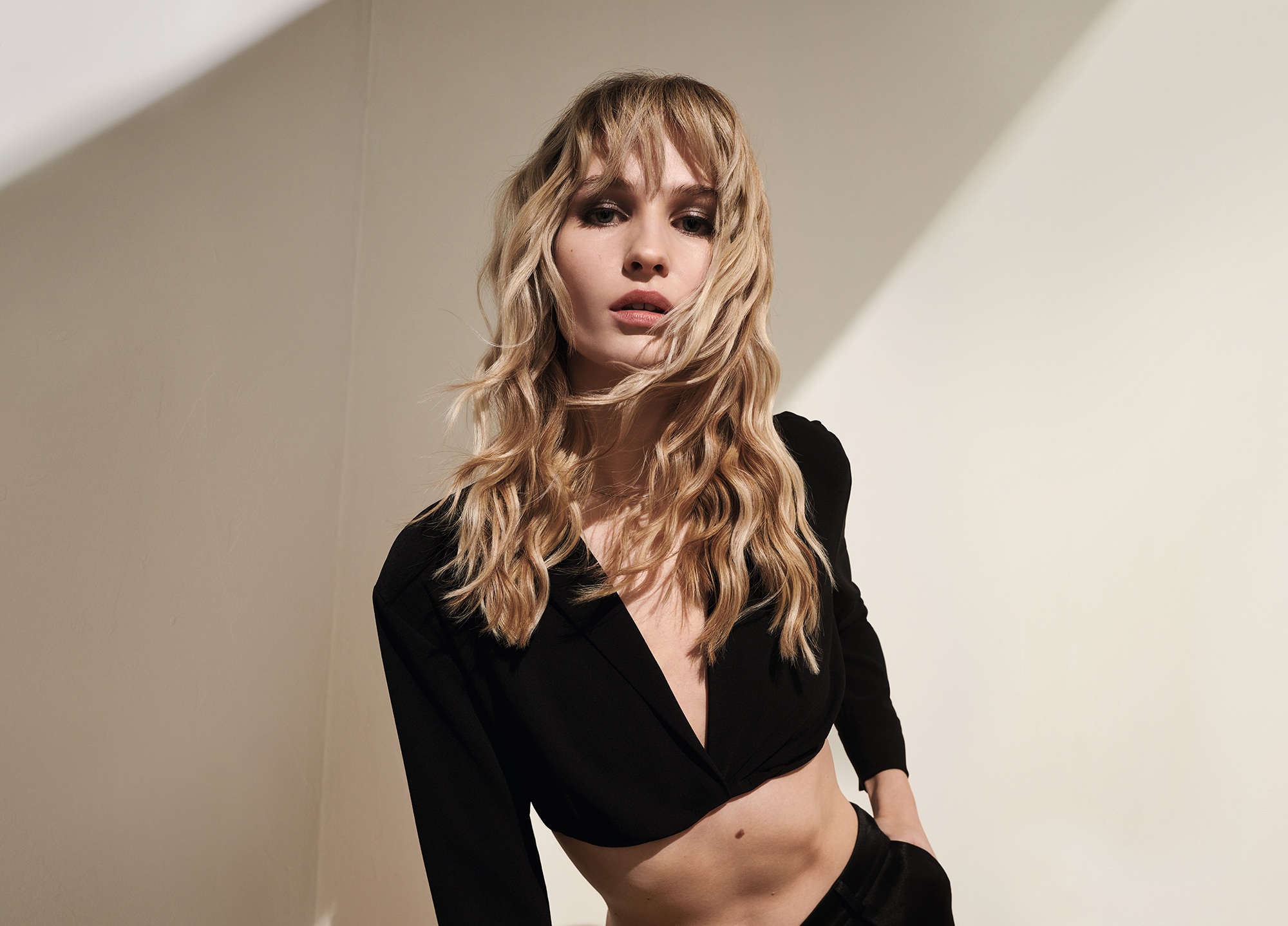 Warmed neutral blonde mixed with a pearly tone, Creamy Pearl is the answer for bright blondes looking for a change without sacrificing vibrancy.
To create a creamy pearl finish, utilize a Shadow Lights technique. Alternate foils with Wella Professionals BlondorPlex and Wella Professionals Koleston Perfect 10/97. Then to create a shadow accent, apply Wella Professionals Koleston Perfect 7/36 and finish with Shinefinity Glaze Platinum Opal 09/81 + Crystal Glaze 00/00.
Nude Cashmere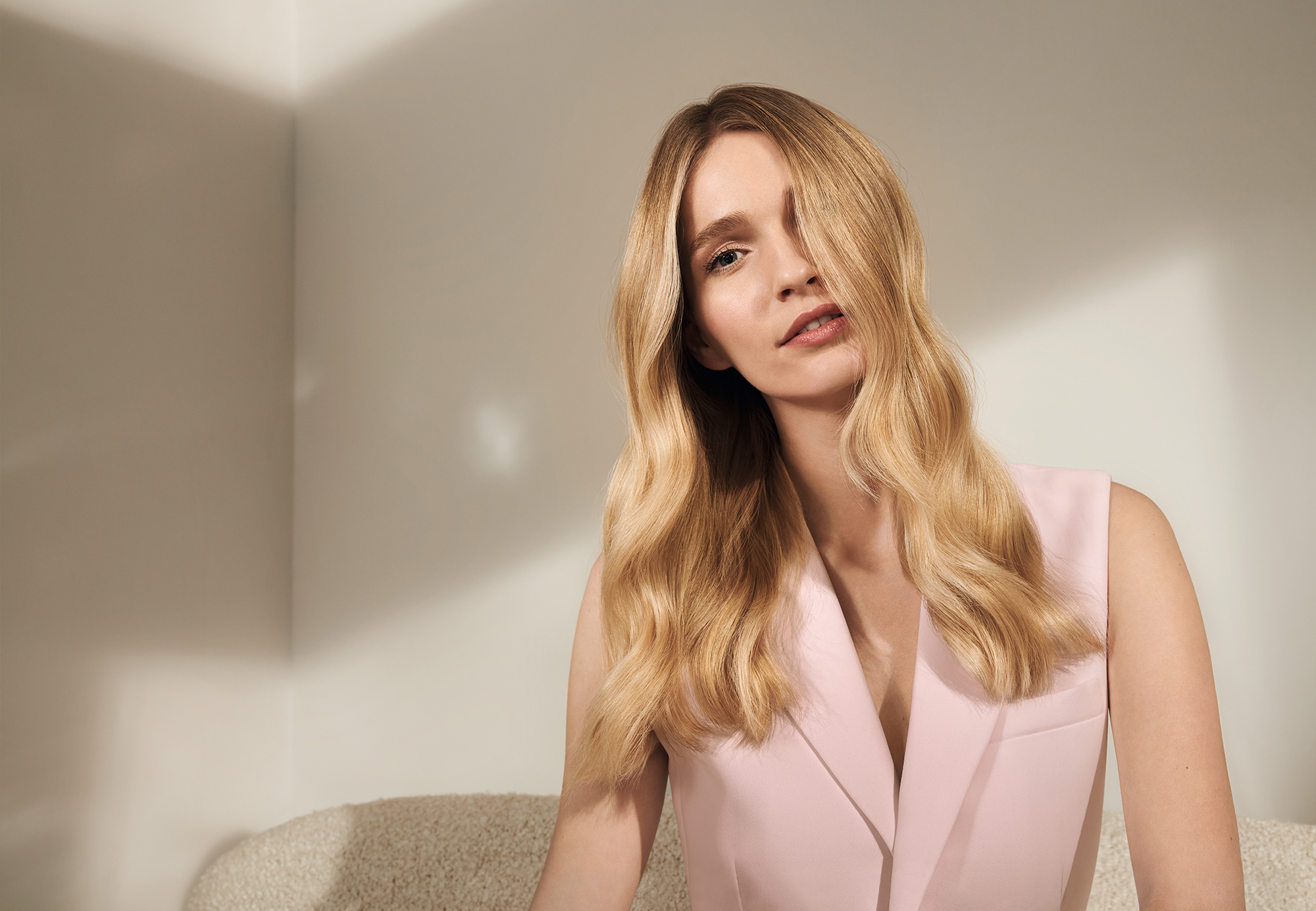 Cashmere blonde shades have taken over 2022, highlighting subtle shadows. The shade blends cool and warm hues for a balanced finish. Pair this sandy shade with a root shadow to draw in more dimension.
To get the look, after pre-lightening, glaze the hair with Wella Professionals Shinefinity in Cool Mushroom 07/12. Depending on your starting level and tone, you can also use Shinefinity Natural Latte 08/0, Crystal Glaze 00/00, Toffee Milk 09/13, and Soft Sage 09/02 to create a Nude Cashmere finish.
Sahara Blonde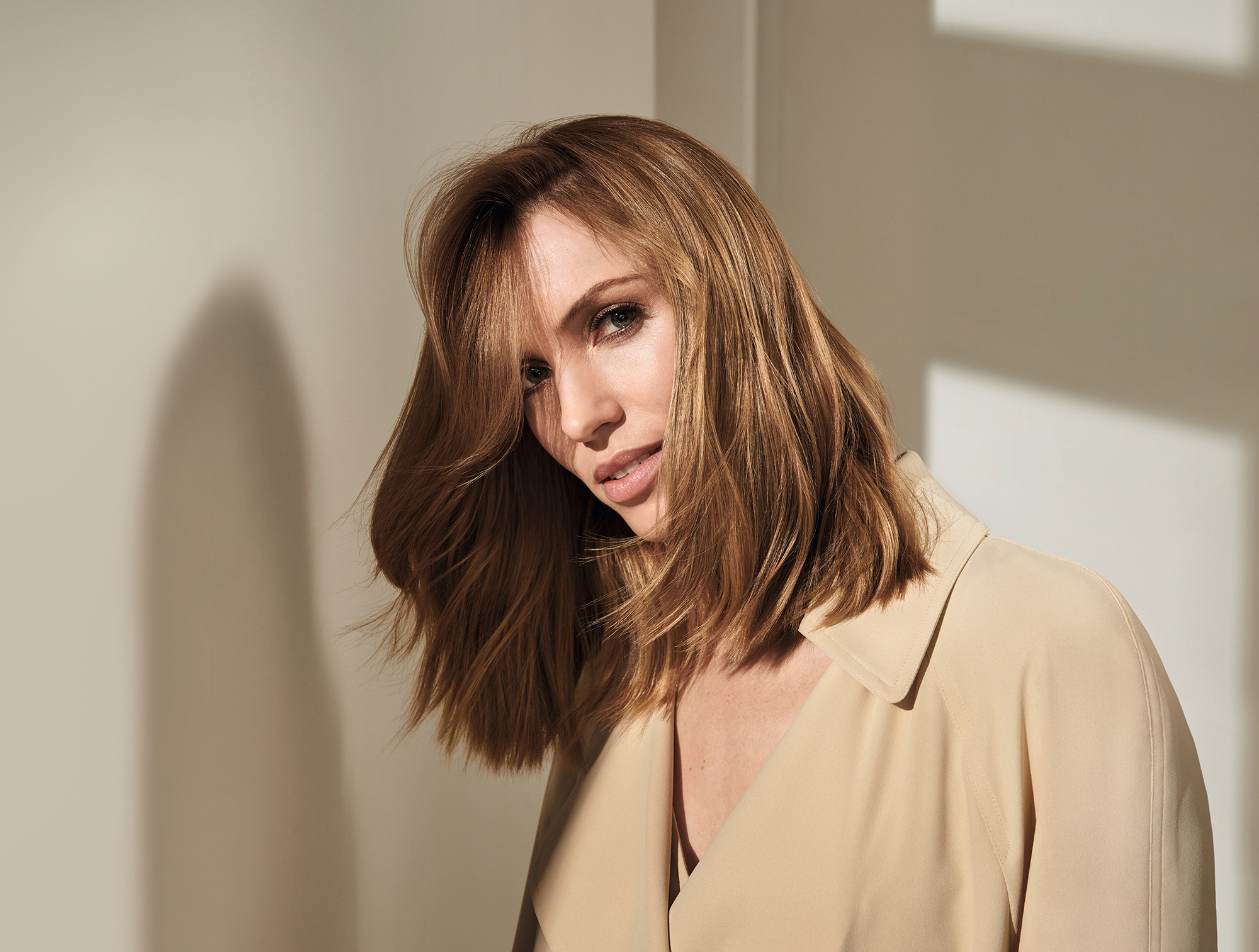 A deeper, lush tone with added warmth, Sahara Blonde is ideal if you're thinking about transitioning away from high-level blonde or if you're interested in beautifully blending grays.
Demi-permanent Wella Professionals Color Touch is the key to reviving blonde tones and adding endless shine with low commitment and up to 70% gray coverage. To get this look Wella Professionals Color Touch 8/3, 7/97, and 9/97 were used. For other varieties of Sahara Blonde consider using Wella Professionals Color Touch 10/73, 7/73, 9/3, and 8/35.
Elevated Brunettes
Brunettes are embracing their base shades this season while adding interest with a touch of warmth.
The Shades:
Sun-Kissed Brunette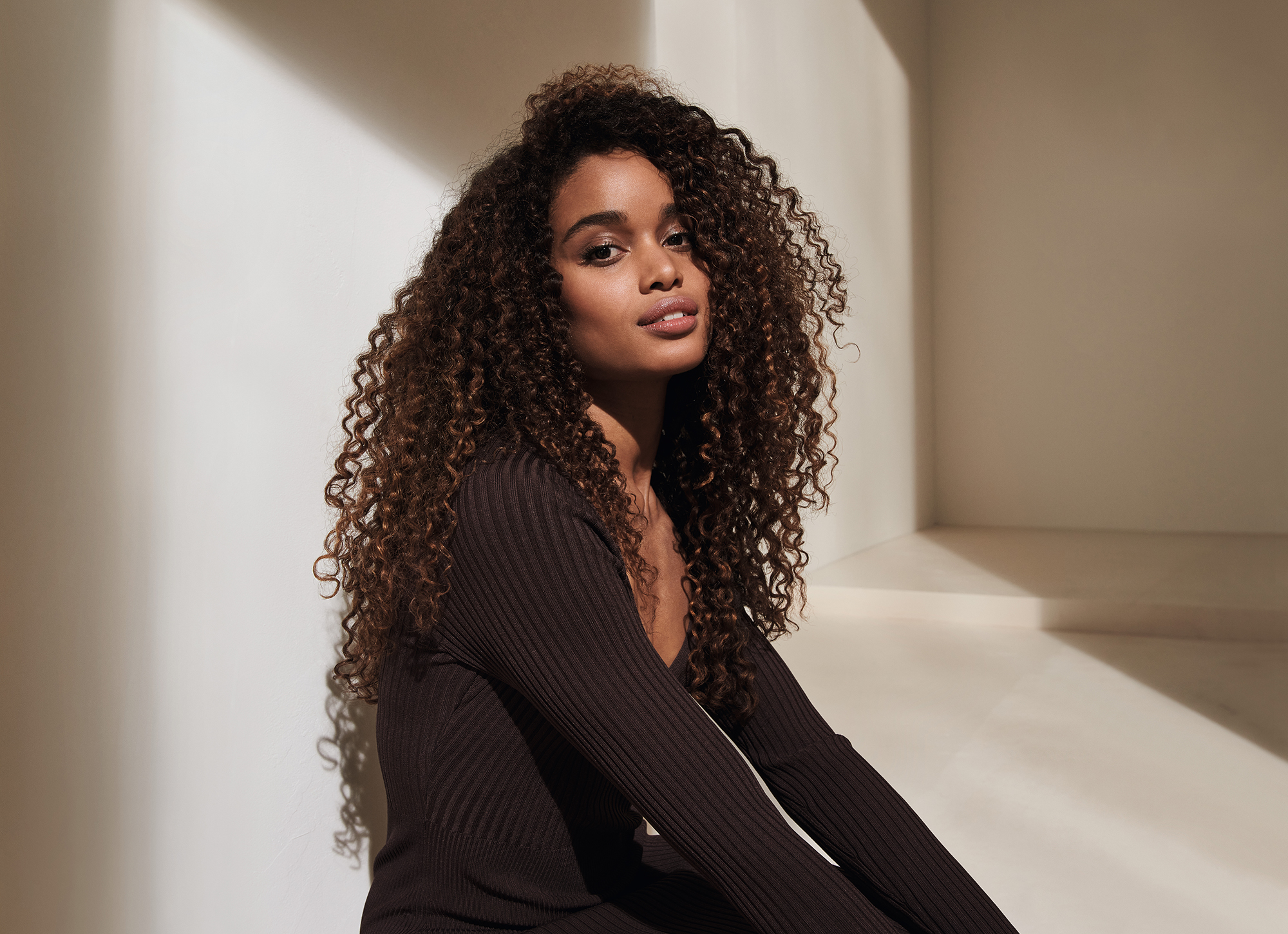 The sombre (or subtle ombre) makes a comeback because it is the perfect way to enhance natural brunette shades without overpowering them. This look is ideal for anyone who wants to add warmth to their look without the risk of brassiness. Whether you're adept at coloring your hair or just starting the process, a sunkissed-brunette sombre is the ideal intro to hair color.
This cinnamon shade was created with painted lights using Wella Professionals Blondor Freelights and enhanced with a Shinefinity Glaze in Natural Espresso 04/0 and Natural Brandy 06/0. Additionally, depending on the desired look, Shinefinity Glaze in Natural Latte 08/0 and Deep Walnut 06/07 can be used.
Cognac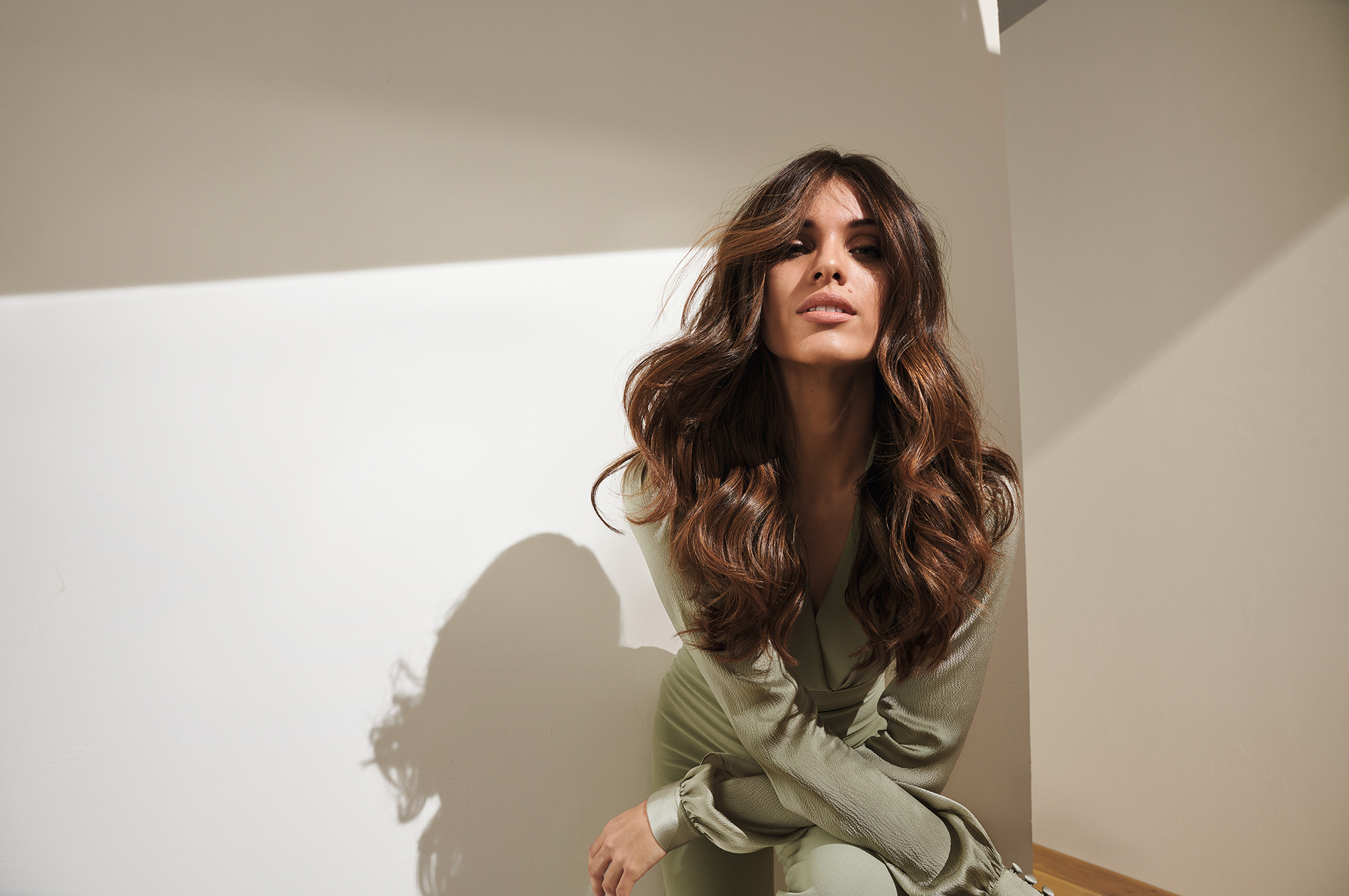 For a more neutral take on the trend, cognac is the answer. This rich shade adds depth and contrast in a transformative toning service. The key to this look is placing lowlights to create highs and lows throughout this shade.
Working on pre-lightened hair, apply Wella Professionals Color Touch 5/0 + 6/71 to the root and blend. Then, after rinsing, apply Wella Professionals Color Touch 8/71 to refresh and enhance the shade. Wella Professionals Color Touch 8/73 can also be used to enhance cognac shades if needed.
Cool Brunettes
Adding olive is a natural answer for those who want a cool, deep finish.
The Shade:
Olive Undertones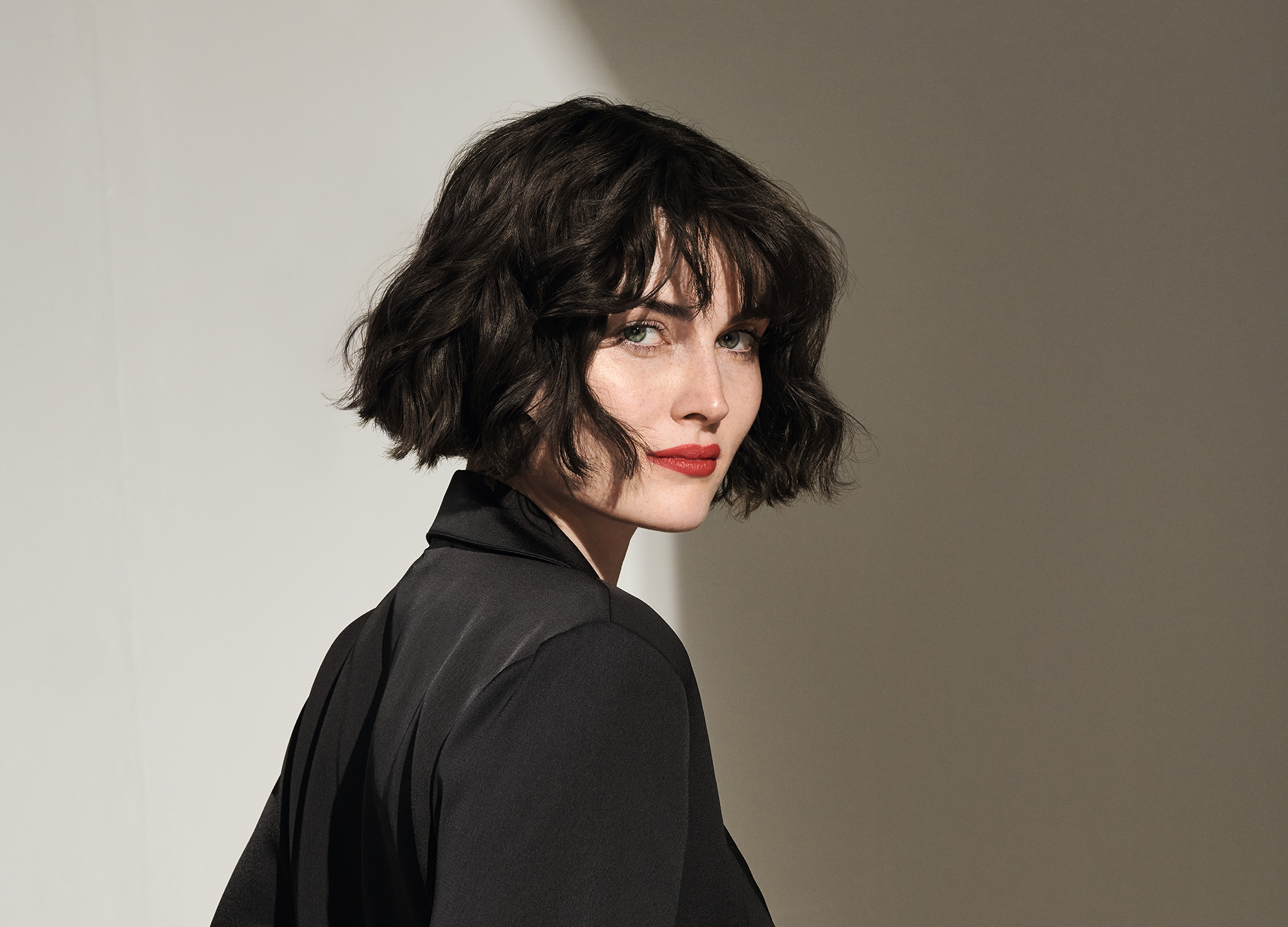 Deep olive tones pair nicely with brunettes to add coolness to the finished shade or correct unwanted undertones. The shade neutralizes any red in the hair leaving a neutral-cool multi-dimensional finish.
To get this look, apply Shinefinity Glaze Cool Chia 04/12 to the root area and face frame, then utilize Shinefinity Glaze Cool Mushroom 07/12 throughout the rest of the hair to preserve the highs and lows while cutting warmth. For extra added depth and neutralization use Shinefinity Glaze in Steel Orchid 05/98 and Blue Booster 00/89.