With the holidays coming up, your clients might be on the search for a quick and easy way to upgrade their style. When it comes to making a style extra festive, we love the addition of braids in all forms. For a special look, consider adding an accessory to the mix too. The addition of a scarf is a surefire way to take this trendy look and give it a touch of glamour and glimmer for the holiday season. In this tutorial, Ellen Devine, Sam Villa Ambassador @ellendevinehair, breaks down one of the prettiest ways to wear a scarf seen all over TikTok.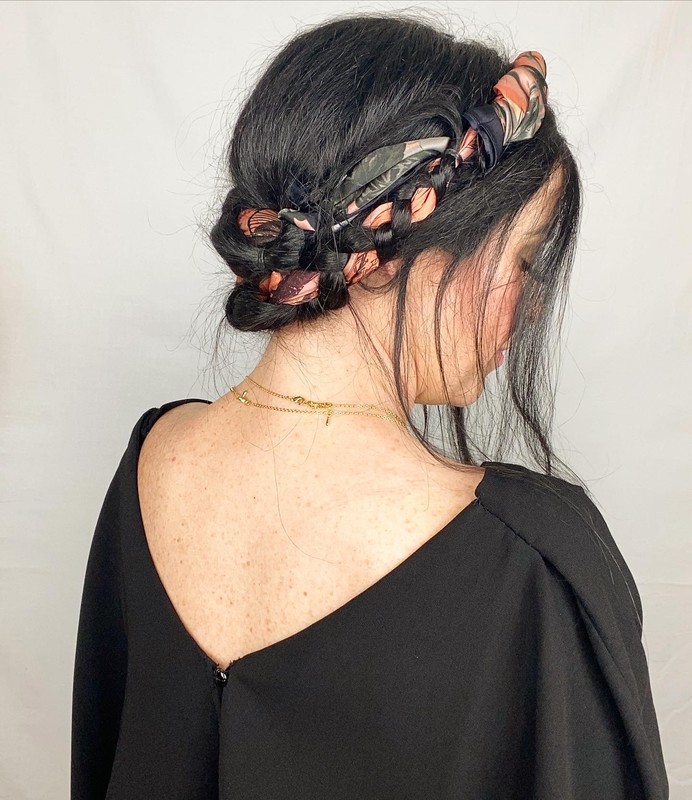 "A big square silk scarf works best, one that's fairly large because you want it to pass your natural hair length when you braid," explains Devine.
Crown Braid Step-By-Step
Brush hair with a Sam Villa Artist Series

Finishing Brush

to smooth, create two low ponytails with a center part and pull out face-framing pieces.
Fold a large square scarf into a triangle and then the long way until it's 3" wide (oblong).
Split hair above one elastic and feed the end of the scarf through, repeat on other side.
Divide hair on one side into two sections, fashion a 3-strand braid with the scarf being the third strand. Braid until natural hair ends, secure with elastic. Repeat on other side.
Lift both braids above head and wrap in the opposite direction. From here, either tie a bow or feed ends back down the other side of the braid, tucking in loose ends to create a crown.
Pin the bottom back for extra hold.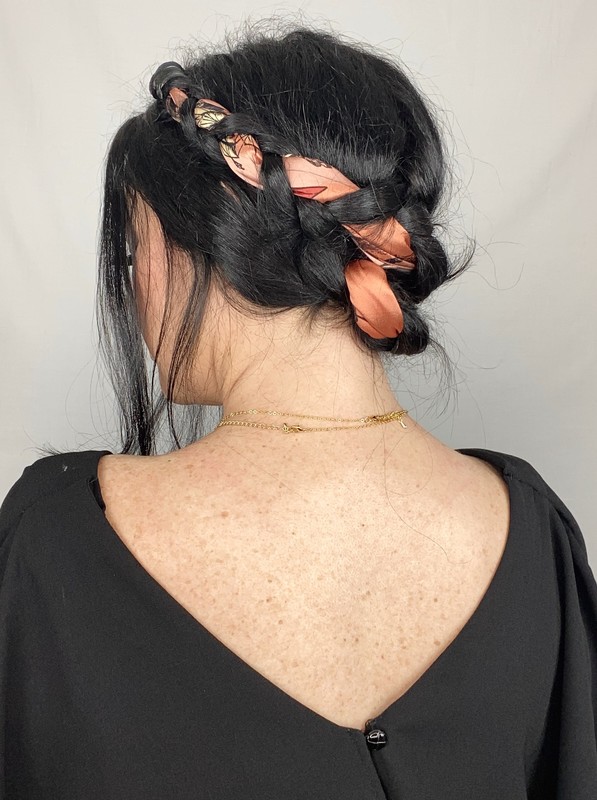 "This is such an easy up style and priceless on a bad hair day!" Devine adds. For a fuller crown, randomly compress hair with a Sam Villa Textur® Professional Texturizing Iron to add extra volume and grip, and then pancake (gently pull apart) braids for a more dramatic effect.
Shop The Style:
Sam Villa Artist Series Finishing Brush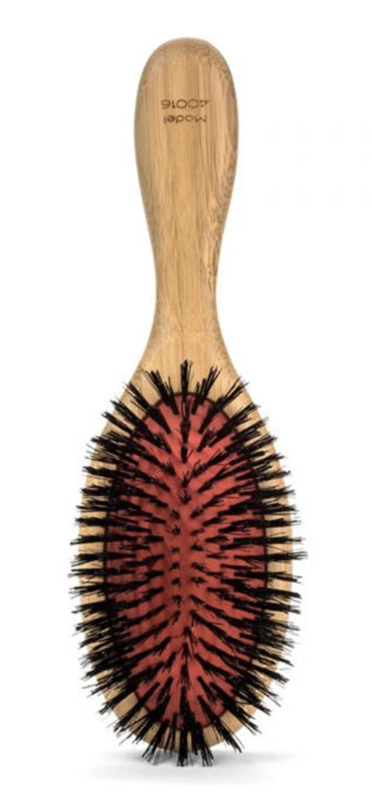 Sam Villa Textur® Professional Texturizing Iron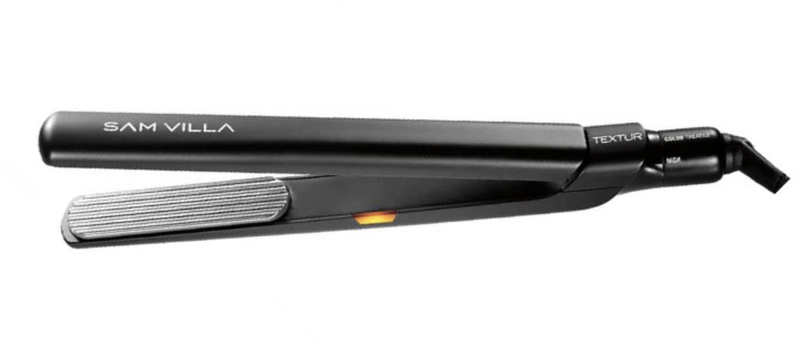 See Devine's last IG Live with Sam Villa here. Explore more weekly FREE live education from Sam Villa and team here.