Embracing your natural hair texture is definitely in. But let's face it—caring for curls at home or in the salon can be work. It takes the right know-how, experience, and skill to bring out and enhance natural texture, whether through creating perfectly placed highlights, shaping the exact right cut, or utilizing the ideal styling products to get the look you're going for.
As our industry steps up to meet the needs of natural-texture clients, it's important that we educate ourselves on the right techniques for all types of curls, coils, and waves. Here, we've provided a breakdown of everything you need to know about cutting, coloring, and styling natural hair.
When It Comes to Cutting, Technique Is Key
Whether your client is just starting to embrace her curls or he's been rocking his natural texture for years, it's important that you know the right cutting technique to achieve the result they're looking for. Always start with a consultation to discuss your client's desired look, their lifestyle and styling habits, and their end-goal. From there, you can determine whether you should cut their hair wet or dry, curly or straight, as well as how to create the right shape.
Work to Protect Hair Health
When coloring textured hair, make sure you first get a clear, full picture of your client's hair history. Has she colored her hair or had it chemically treated in the past? Does he have any existing hair damage? Knowing these things—and how to address them—before coloring can help you avoid over-processing stressed, damaged strands.
When it comes to promoting better hair health at home, it's all about hydration. Those with natural texture should incorporate moisturizing products, like curl-specific conditioners and hydrating masks, into their haircare routines. Leave-in treatments are also important for adding moisture and bringing out natural hair patterns. And, to prevent breakage, frizz, and damage, dry hair post-shower with a non-terrycloth towel or allow it to air dry completely. If you absolutely must dry your hair, use a hairdryer with a diffuser on low heat.
Consider Co-Washing
A lot of people with natural curls benefit from co-washing, or using a single cleansing conditioner rather than a traditional shampoo/conditioner duo. It's all about finding the balance between cleansing strands and avoiding stripping the hair of its natural oils. Co-washes can add definition, shine, and bring out gorgeous natural curl patterns.
When choosing a co-wash, look for one that's sulfate-free. You'll also want to find a product that's specifically designed to condition and cleanse; traditional conditioners don't actually clean the hair and scalp, so ditching your shampoo and just using conditioner won't get the results you're looking for. Instead, use a co-wash formulated for natural hair and make sure to really work it into your scalp and through your hair to get all the benefits.
Our Pick: Wella Professionals Nutricurls Cleansing Conditioner for Waves & Curls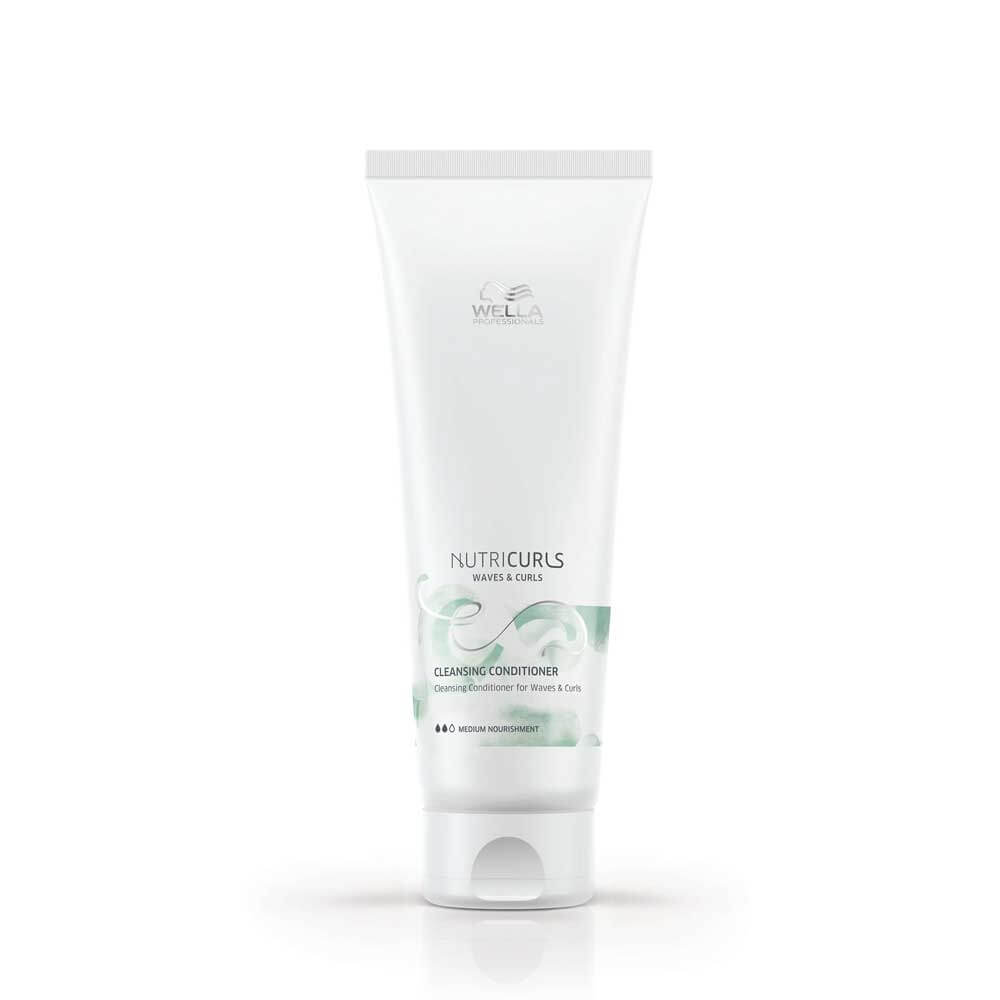 Experiment with Different Products & Styles
Finding the right product cocktail and style for your specific texture can take some trial and error. When selecting styling products, look for those that are specifically formulated for natural hair. You can even find products designed for different types of natural texture, from tight coils to loose curls to waves. Test drive different products to find the ones that are right for you.
When it comes to finding different styles for textured hair, have fun with it! Try a loose romantic knot, a super-high ponytail, or pile up your curls on top of your head and accessorize with a head wrap or scarf. Having a few go-to looks allows you to easily switch things up, turn around a bad hair day, or change your whole look with just a few simple moves.