As you begin to develop new techniques in the salon it is imperative to learn how to texturize cuts on your female clientele. It is an important aspect of creating and finishing a style and can heavily impact the way in which a cut eventually grows out. In this tutoral Donald Scott NYC shows your how to use the swivel on longer hair to create details and layers on longer hair.
HOW TO USE THE SWIVEL TWIST TO DETAIL ON DRY HAIR

STEP 1: Apply three mists of Prepare Liquid Tool Glide to dry hair.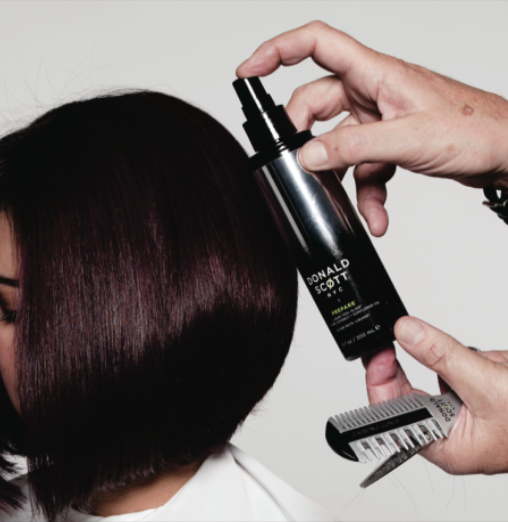 STEP 2: Pick up a section at a natural elevation and bevel under with the 25% Carve.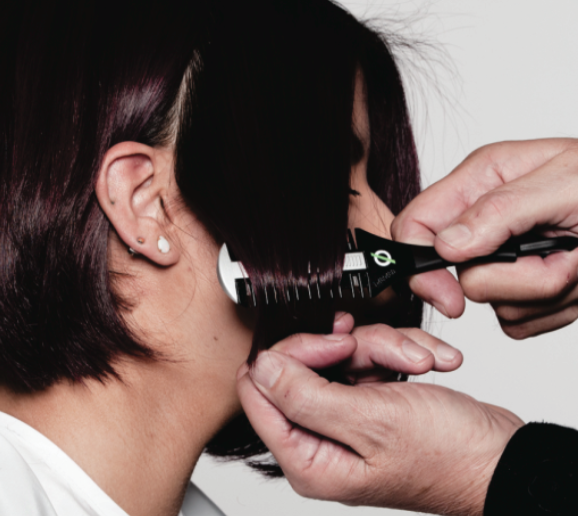 STEP 3: Using a wide tooth Carving Comb, begin to smooth the hairline and clean up any stray strands.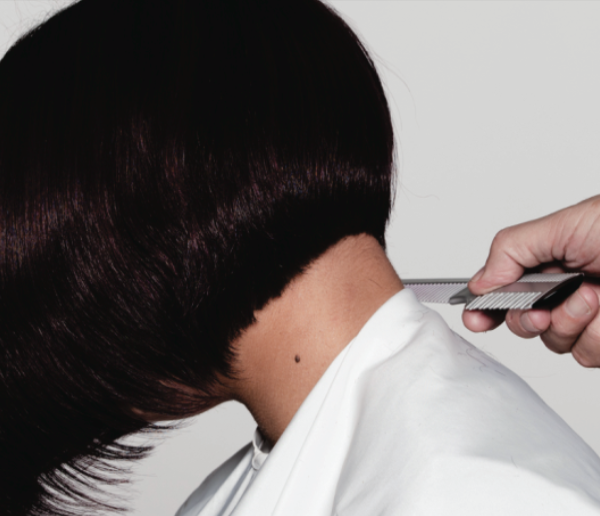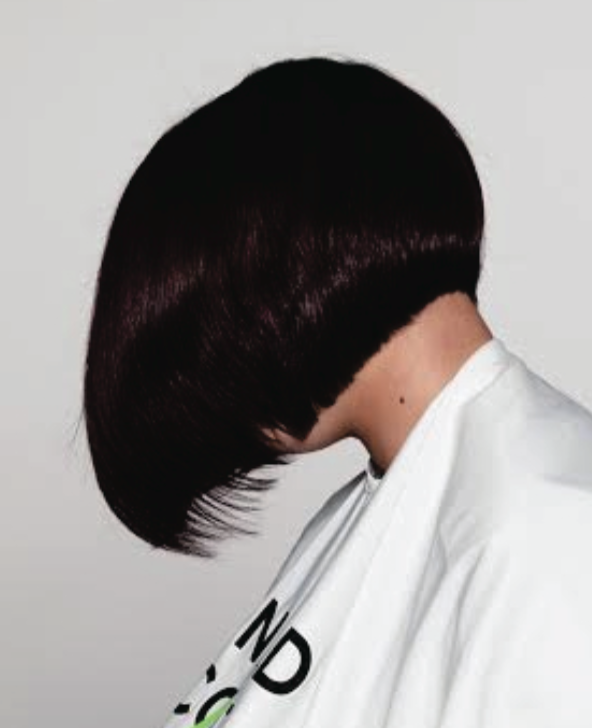 TO CREATE LONG LAYERS
STEP 1: Section out damp hair and apply Prepare Liquid Tool Glide evenly.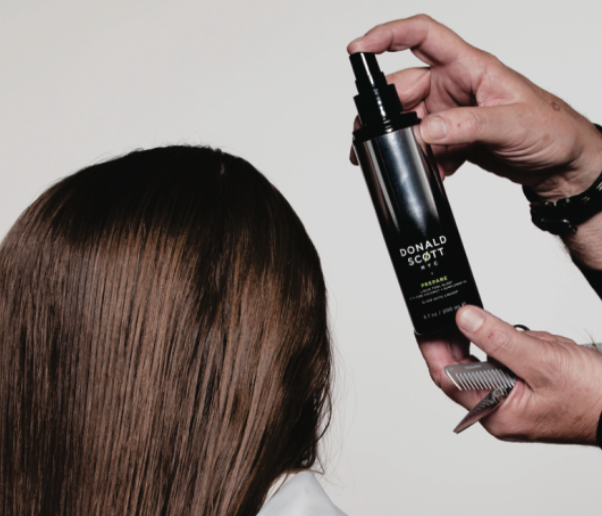 STEP 2: Take a vertical section from the crown and determine your guide, carving to the longest length. To create a heavy weight line, elevate hair and allow the layers to fall as your carve.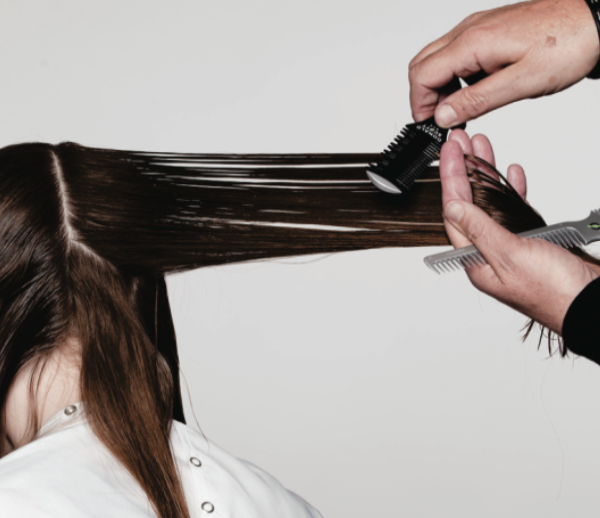 STEP 3: Follow the vertical section and pivot from the crown to right behind the ear.
*Around the ear area there is less hair so you may want to drop some out to avoid a hole.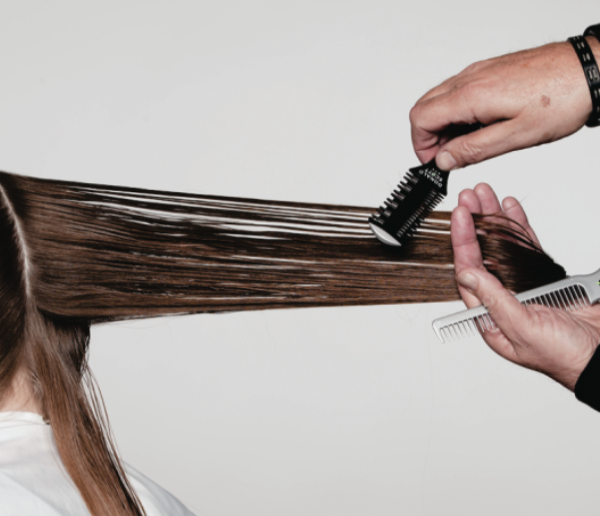 ---
Stay tuned for even more cutting tricks and tips from Donald Scott NYC and be sure to take a peek at his goodies in the Bangstyle Store!