We are thrilled to partner once again with the Professional Beauty Association (PBA) to promote all of the talented artists who are finalists for the 2018 NAHAs (North American Hairstyling Awards), the most prestigious hair and beauty award in the country. In this feature, get to know more about this year's Styling & Finishing and Hairstylist of the Year Finalist – Danielle Keasling.
Time and time again, Danielle Keasling stuns us with her creative colors and free-spirited vibes. This year, Danielle is nominated for not just one, but two NAHA Categories. The secret to her success? She created collections that highlighted her style! A bohemian at heart, she has a softness in her work that somehow speaks to everyone's inner wild child. Take a peek at her fabulous collections and get to know more about the woman behind these beautiful images!
---
How does it feel to be a finalist in two categories?!
I couldn't be more excited this year to be individually nominated for two categories and also be a part of the most exciting and buzzworthy team, Ulta Beauty, as the Team of the year nomination! Honestly, during the entire NAHA announcement, I was screaming on my part…Kate Beko, Ammon Carver, Chrystopher Benson, Michelle O'Connor, Nick Stenson and many more team members are all nominated and killing it this year!
If you were to describe your collection in one word, what would it be?
Angels for Hairstylist of the Year
Reflect for Styling and Finishing
What was the inspiration behind each collection?
For my Hairstylist of the Year collection…I wanted to create the ultimate feminine collection that not only reflected completely versatile styling but soft diffused color. I'm the ultimate Bohemian feminine hairstylist and I brand myself as effortless and easy. I wanted to create a collection that was PURE ME! This is my most prideful and self-expressive collection to date. My brand and signature is 100% soft, beautiful and ethereal hair and I wanted to enter the most prestigious competition exactly as I am and give an honor to my truest form of authentic hairstyling.
For my Styling and Finishing collection, I wanted to demonstrate the extremes of styling and finishing and showcase everything from polished, controlled hair, to lush touchable waves and more extreme texture. I still tried to demonstrate how versatile styling could be while keeping it soft and pliable. I feel it's important to create multiple looks on one type of hair so I chose to use the same model with all three looks in this collection. I also changed her hair color to a very dimensional rose gold from her typical blonde so the hair looked multi dimensional and highlighted the unique variations of the styling I chose to feature.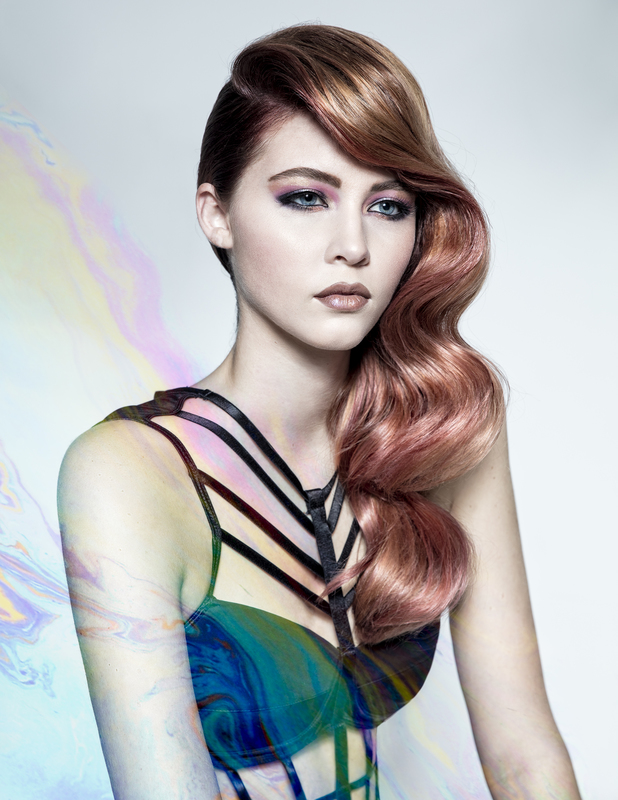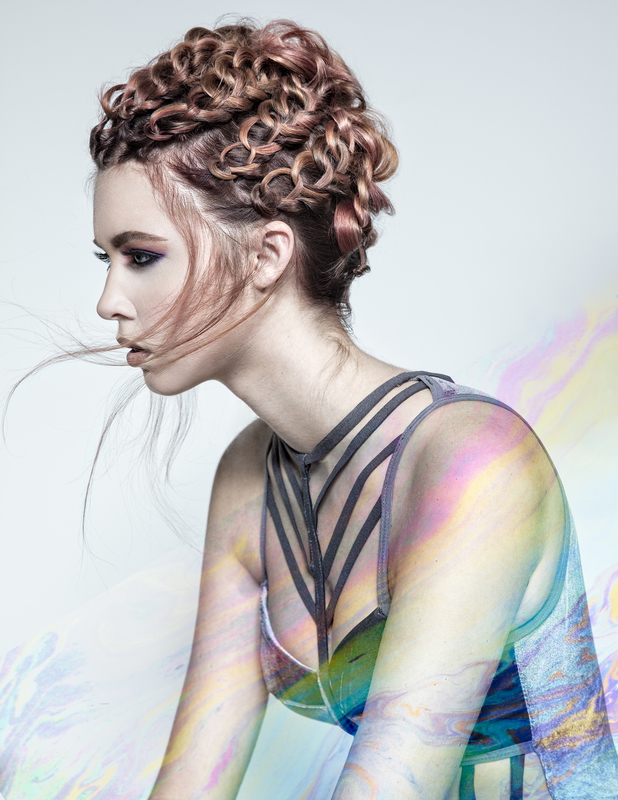 Did you have a hero product?
ALWAYS my Matrix Height Riser, my Matrix Volume Rose Hairspray and my Biolage R.A.W. Shampoo and Conditioner.
How did you use color placement to accentuate your look?
I wanted to make sure color was incorporated in my entire collection for Hairstylist of the year so I did this in every look with subtle diluted formulas incorporating Matrix ColorSync Clear to dilute the saturation of everything. I wanted the color to be part of the story but not the hero. For me, the styling was the hero.
For my styling and finishing collection, I created a multi dimensional rose gold. I wanted a fashion tone to play off the after effect I wanted to use on the picture without taking away from the story and styling.
Was there a certain technique that really brought your style to life?
The crochet braids were featured in both collections and I truly love creating new and different braiding styles that we don't see as often.
Any tips for stylists about upcoming trends and techniques to achieve the look?
I believe in a color perspective, we will be getting away from such extreme neon fashion colors and be seeing more soft classy fashion tones that we can sell as stylists behind the chair to our consumers.
What was your biggest challenge?
Honestly, I am a pretty centered, balanced and Zen woman, so I never force anything and often don't have many challenges unless it's out of my control. I just do what I do and do it to the bet of my ability. I believe NAHA and any other competition, shoot or creative outlet that you are funding should be a total grounded and creative channel for you and a way to express what you want to say to the industry.
How did you translate your vision into hair?
Zen, balance, and beauty.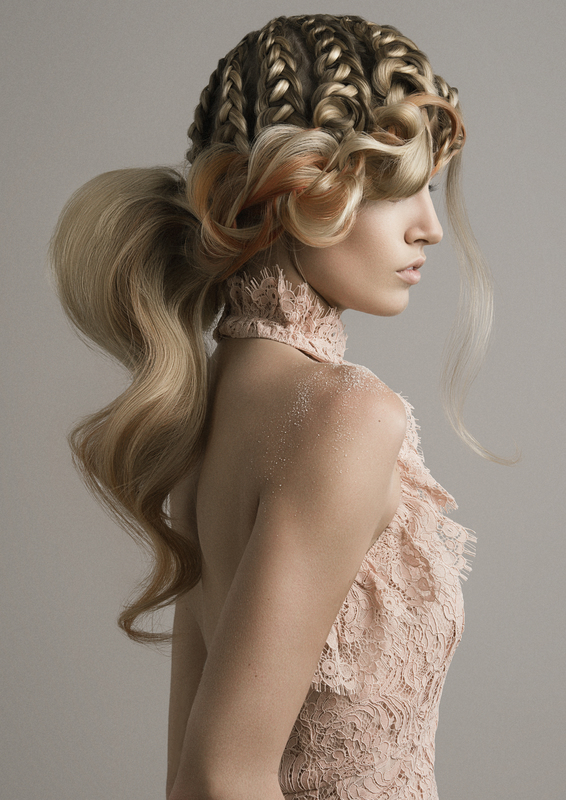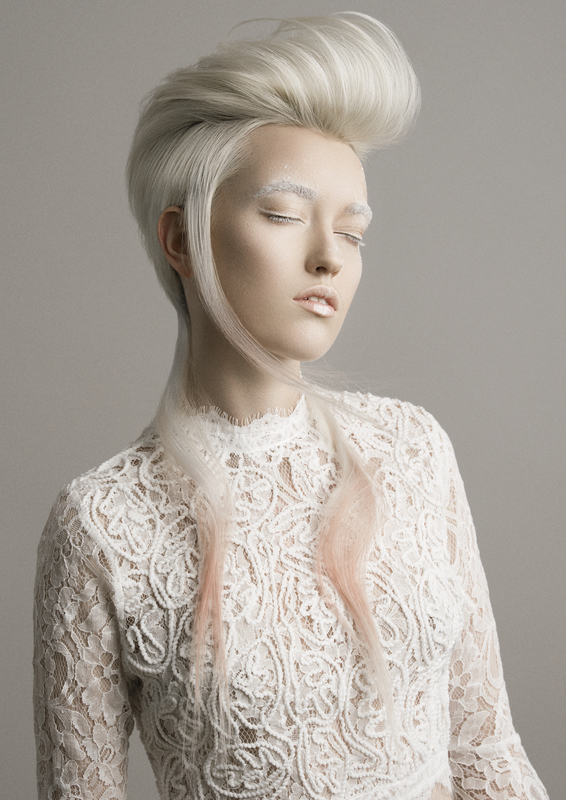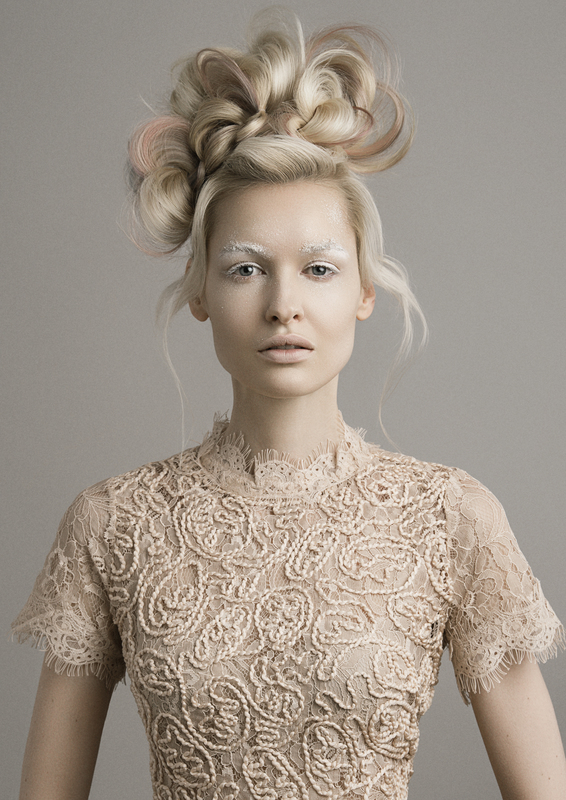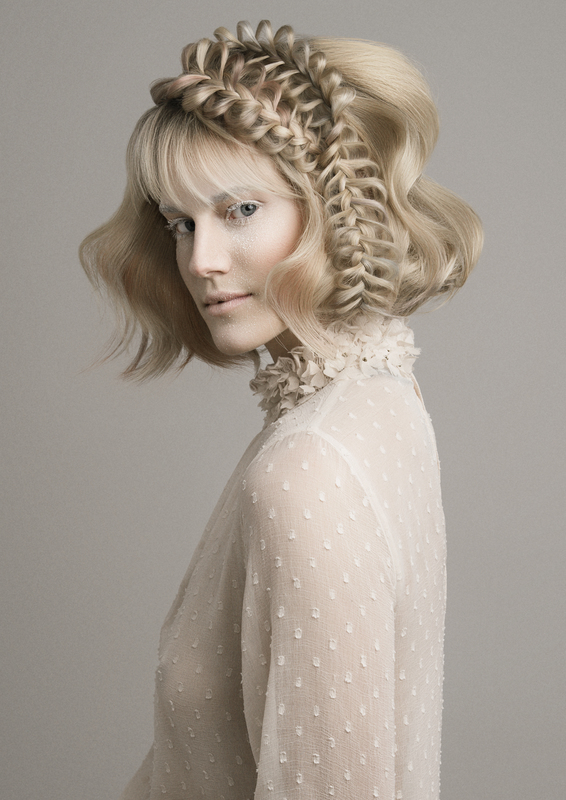 What is your favorite aspect of styling and finishing?
The execution, figuring out how to get from point A to Z in the most effective manner. And, also to control the hair without the hair controlling you.
How did you select your team? Have you worked with them before?
I worked wit many of my favorite people on both of these collections, and especially when you both share the same work ethic and taste it just works.
Tell us a little more about you, as an artist.
Passionate, approachable and willing to share my heart and soul.
How do you Vegas?
Very chill. Vegas is probably my least fave place because it's all fake and 24 hours a day. I'm completely the opposite. I like to stay at a more lighted hotel and be outside as much as possible! Year after Year it's always a bit of a challenge so I am SOOOOOOOO happy it's moving to Cali my favorite state!
Salty or sweet?
SALTY all the way...I get my sweet from my Vino!
What did you learn about yourself by creating this collection?
To always be true to what I do best, what I think is beautiful and what inspires me.
What element did you focus on most in your collection?
Pure beauty from head to toe …
---
Looking for inspiration? Be sure check out all the NAHA finalists here.