I've invested in toners, serums, creams, SPF, sheet masks, regular masks and multiple devices for my skincare regimen. But, what these all have in common so far is that they're all meant for my face. I'll religiously complete my 4 and a half step routine at least once a day, but recently while online shopping for my go-to body wash I noticed a new serum made for the neck! While my facial creams sometimes make the odd trip past my chin into the neck-ish territory, I was curious — do I need a neck cream?
We've all seen those memes about "If you had a Tamagotchi or had a boy crush on JTT… it's time for an eye cream". But how do I know if and when it's time for a neck cream?
By now, most of us have ramped up our skincare routines to include the scalp and have learned that the skin on your entire body is just as important as your face. You might have adopted dry brushing or regular scalp scrubs but as the terms "tech neck" and "aged neck" become more prevalent, it seems as though its time to get to work on the skin around our necks and décollaté as well.
The Hard Facts About Neck Care:
The skin on our neck is thinner than our faces and everything from gravity to the way we sleep impacts the area. Over time with the loss of elasticity, the neck is one of the first areas to show signs of aging yet it is usually one of the most neglected areas when it comes to skincare.
Do I Need A Neck-Specific Cream or Serum?
The truth of the matter is that any self-care you add to the neck area is positive. It is possible to use many of your same face creams on the neck and décollaté area. However, it is best to check with your esthetician or dermatologist about active ingredients (Vitamin A, C or AHA's etc.) to determine if and how often these can be used on the neck area as well.
If you're unsure or simply want to try something new, there are plenty of creams and serums now dedicated to the neck area that claim to deliver firmer, tighter, improved-looking skin.
On Our Wishlist:
CeraVe — Hydrating Hyaluronic Acid Serum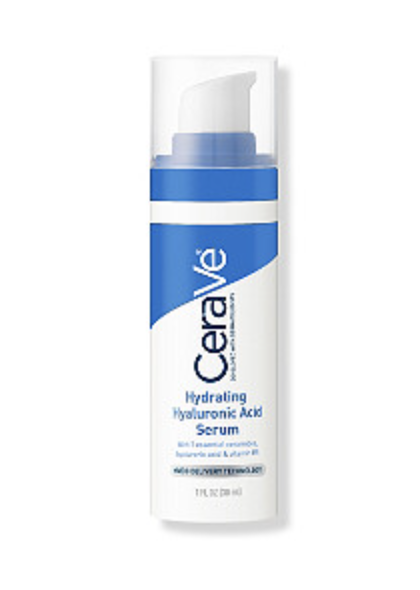 Although not neck-specific, this serum contains Vitamin B5 and Niacinamide and touts the ability to provide long-lasting hydration, smoother, softer skin.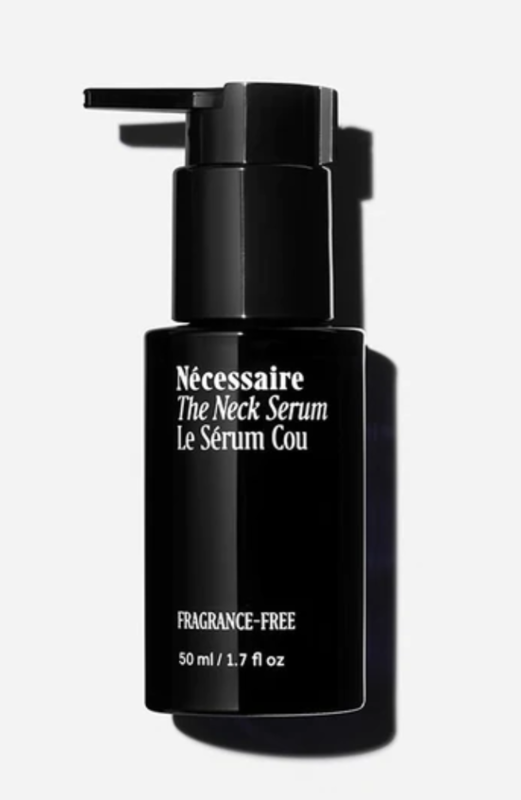 Featuring Niacinamide (Vitamin B3), Squalene and Rosewater, this serum also doubles as a moisturizer and is free of silicones and parabens.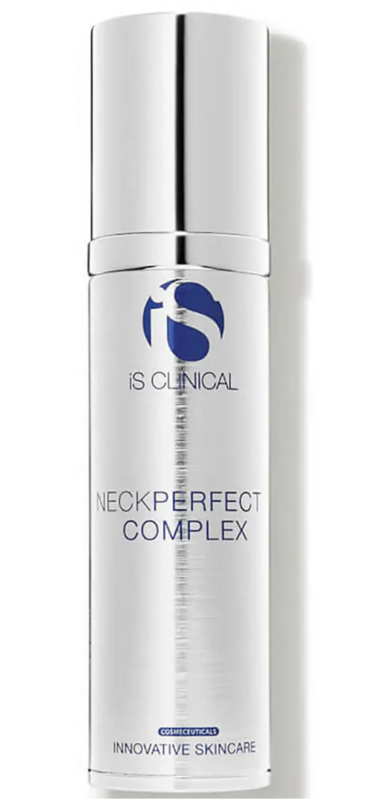 Containing Alpha Hydroxy Acids, Antioxidants, Hyaluronic Acid and Salicylic Acid, this formula fights the signs of aging while moisturizing and protecting skin and encouraging cell turnover.