Marketing yourself as an artist and business has changed a lot over the last 5 years. Social Media is the best possible way to reach larger communities in the effort to grow your business to it's full potential!
We want you posting ALL your hair art to Bangstyle…and sending your clients to Bangstyle to search and save hairstyles in preparation for their hair appointment. But, we also know in order to grow your client base you need to post on Bangstyle, Instagram and Facebook. Now, we know since you've relished into Part 1 of How to Double your Instagram Following ,that your presence is growing by the minute! With that in mind, we have even MORE tips to help you grow your presence on all your social sites!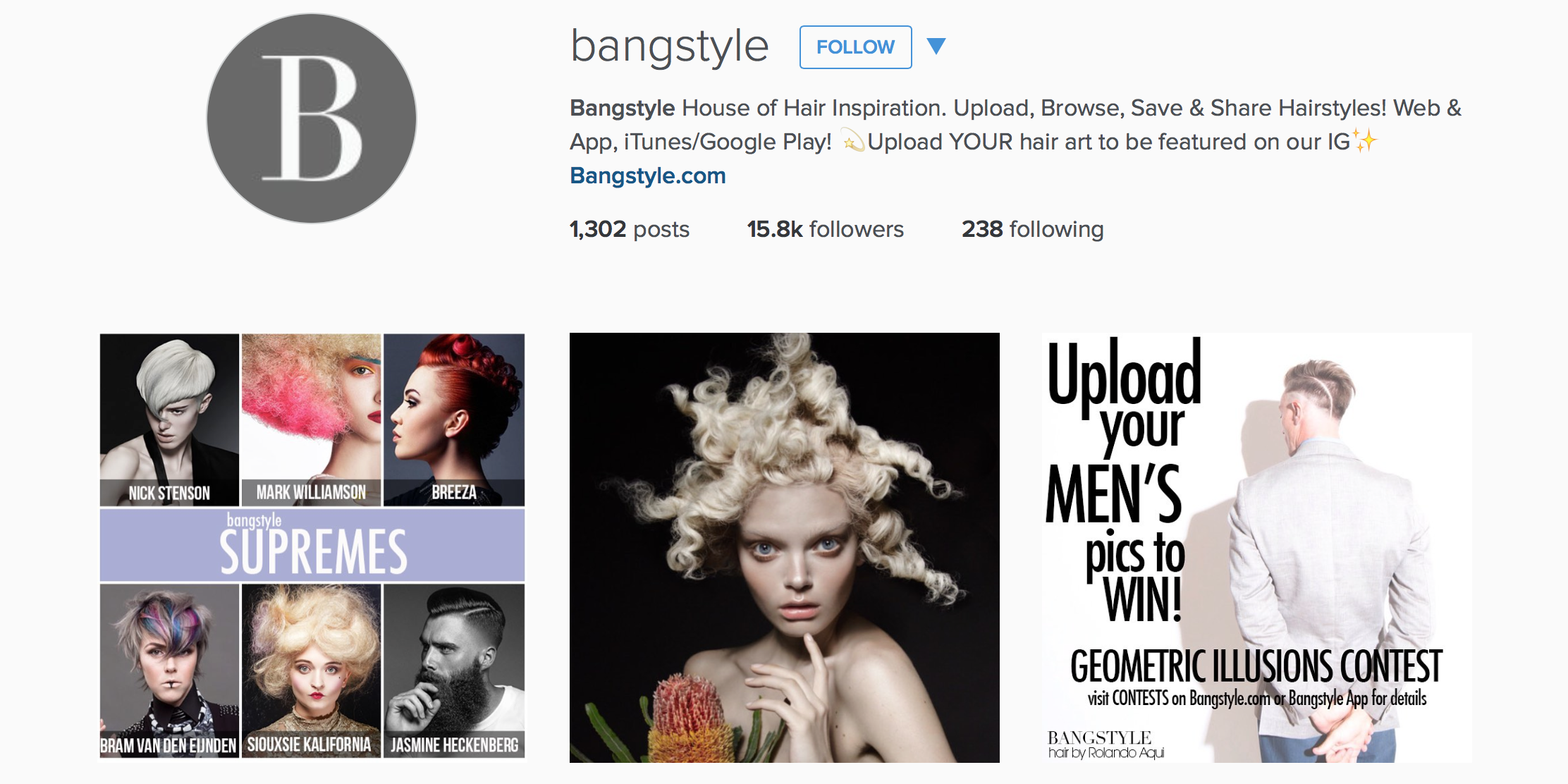 Engage, Engage & Engage more!:
They don't call it "Social Media" for nothing! The way to make this easy, is to search for feeds/profiles you love that have followers that you'd like to follow you. Like & genuinely comment on their photos. Usually when someone see's a follower liking a number of their photos, they will visit their page, peruse through their feed, and maybe give them a follow! That is completely up to you. The more visible you make yourself, the easier it will be for people to find you, and follow you!
#Hashtaggingtoyourheartscontent
Ok, I have to admit, I used to get super annoyed with hashtags, until I realized what a valuable tool they can be for searches. It's an easy way to be FOUND. The trick is, to use "niche" hashtags, rather than super general ones where your beautiful photo may just get lost. For example: Hashtagging #ChicagoHairstylist is probably going to be much more useful than tagging #Onedirection. Not to mention, it annoys the daylights out of followers when hashtags have nothing to do with the posted photo, and we definitely don't want to annoy the new followers we just worked so hard to get. :) Also, using hashtags for "wit" and fun, is also a great way to make your followers laugh, and engage with you.
TIP: Put your hashtags in a comment, rather than in the caption. Not only does this prevent your page from looking "spammy" but then you can always go back and delete them at a later date without having to edit your caption.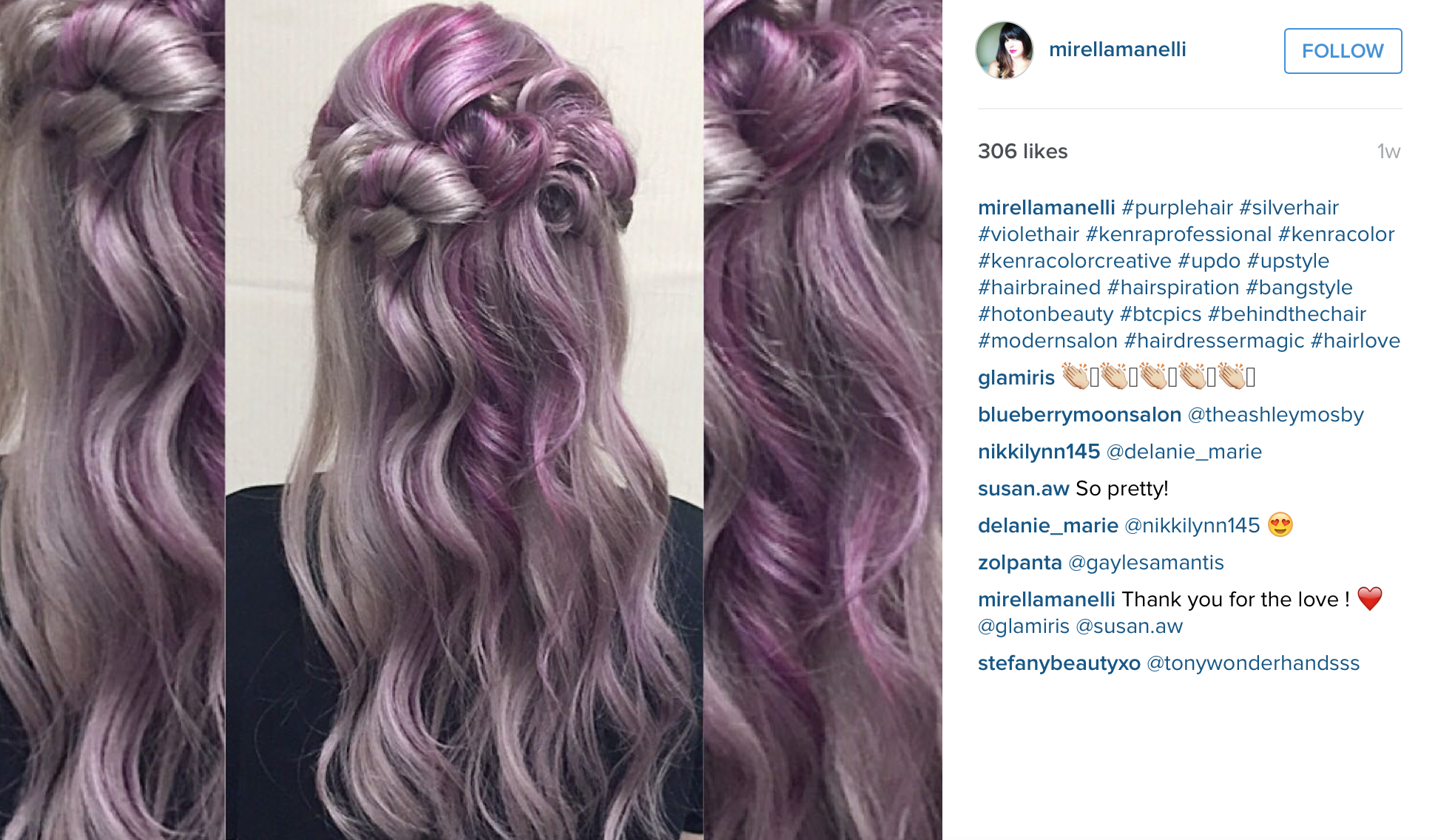 Great use of niche #hashtags by Mirella Manelli on Bangstyle
Collaborate:
This is a super important step because it allows you to trade exposure with other businesses similar to yours. If you're a stylist, try collaborating with a makeup artist, hair brand, and/or salon for giveaways. Giveaways & contests are an amazing way to gain followers in your demographic that are interested in your business. So what I mean is, it would not make much sense for a hairstylist for partner with a sofa company to give away a new loveseat to someone right? But rather partnering, and giving away a "Gift card" to a major beauty retailer, or complimentary beauty service" is a great way to get people who are interested in your craft to follow you.
Share Everywhere!:
Go into the settings on your phone and make sure you are logged into your other Social Media Sites (Facebook, Twitter, Tumblr etc). Not just signed in on the Apps you have. Then when you upload to Instagram, click the "share" button to your other sites. This will aid majorly in growing your exposure. Posting more while doing LESS!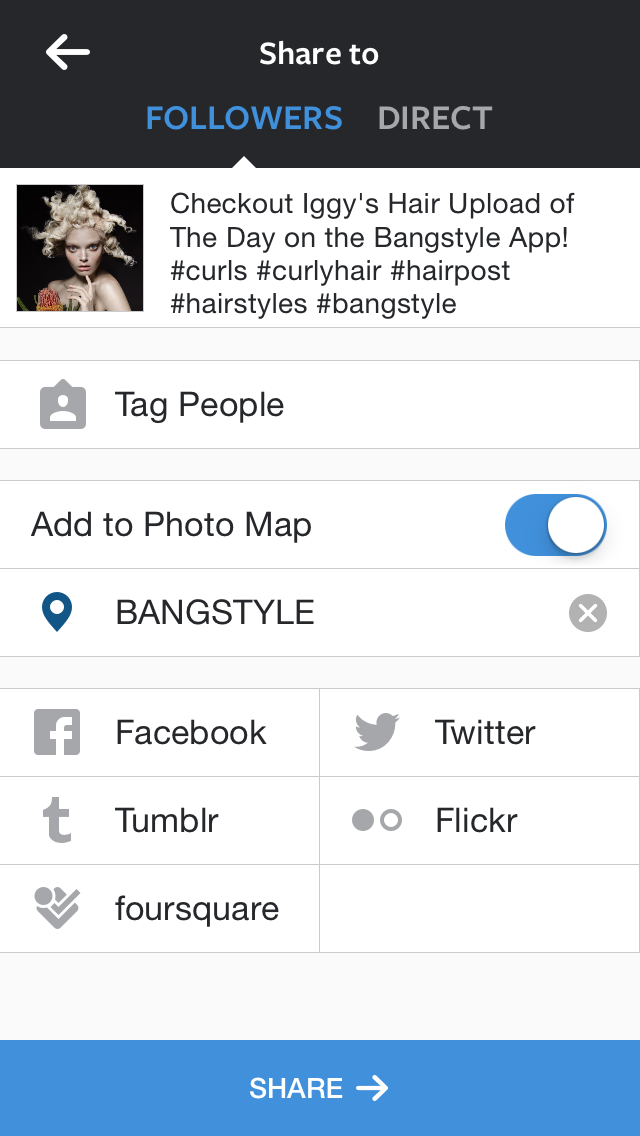 Have fun!
Social Media is supposed to be fun, not stressful! If you've taken in the tips above, relax, you'll be having fun with your Instagram in no time at all!