From making sure liquids are compliant with TSA guidelines to freeing up adequate space in your gym bag or luggage – if there's one thing we know, it's that nothing is worse than when a product spills inside of your bag! Easing the mind of clients and travelers everywhere, Keune has created a new product that is sure to keep your style in check with an extra level of convenience. 1922 by J.M. Keune is excited to announce the Shampoo Stick!
Whether carting this convenient product with you on your next trip or simply to the gym, the ability to grab and go without worrying about spills simplifies your routine! Doing its part to increase sustainability it is formulated with 70% less water than traditional shampoos it gives the same number of washes as a 250-ml size wash.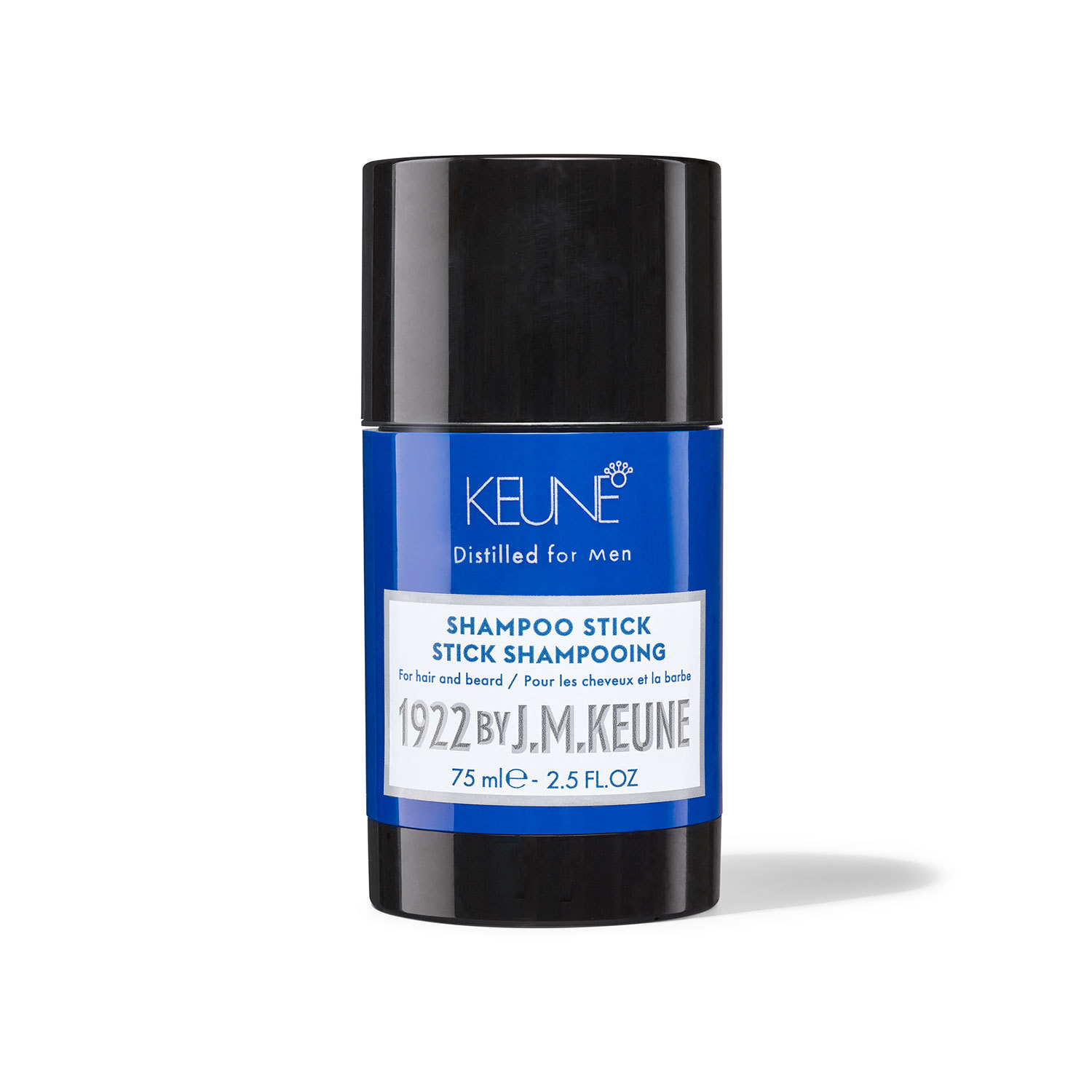 With travel being more popular than ever, gadgets, tools, and products to ease weight, efficiency and comfort are key! What makes the new Shampoo Stick from J.M. Keune stand out for travelers all over is its ability to cleanse and strengthen strands no matter where you are. You don't have to be concerned with calculating your liquids for security and you never have to worry about product leaking out in your luggage. Which makes taking off that much more exciting!
How To Use:
Aside from its leak-proof packaging, the best part about the 1922 by JM Keune Shampoo Stick is the ease of use! With a simple twist up design, using this solid stick is a breeze. Simply apply the stick in circular motions on wet hair, work up a lather, rinse and go!
Enriched with Provitamin B5 to nourish and hydrate the hair this mild formula, is ideal for everyday use - creating an efficient routine for the busy guy on-the-go!
For a quick and easy style apres shower, pick from one of our favorite 1922 by J.M. Keune stylers to complete the look!
1922 by J.M. Keune Original Pomade
Turning things back a notch with a modern flair; Original Pomade can create a classic feel with a redesigned touch. From side parts to slicked back coifs, this product will add shine and hold.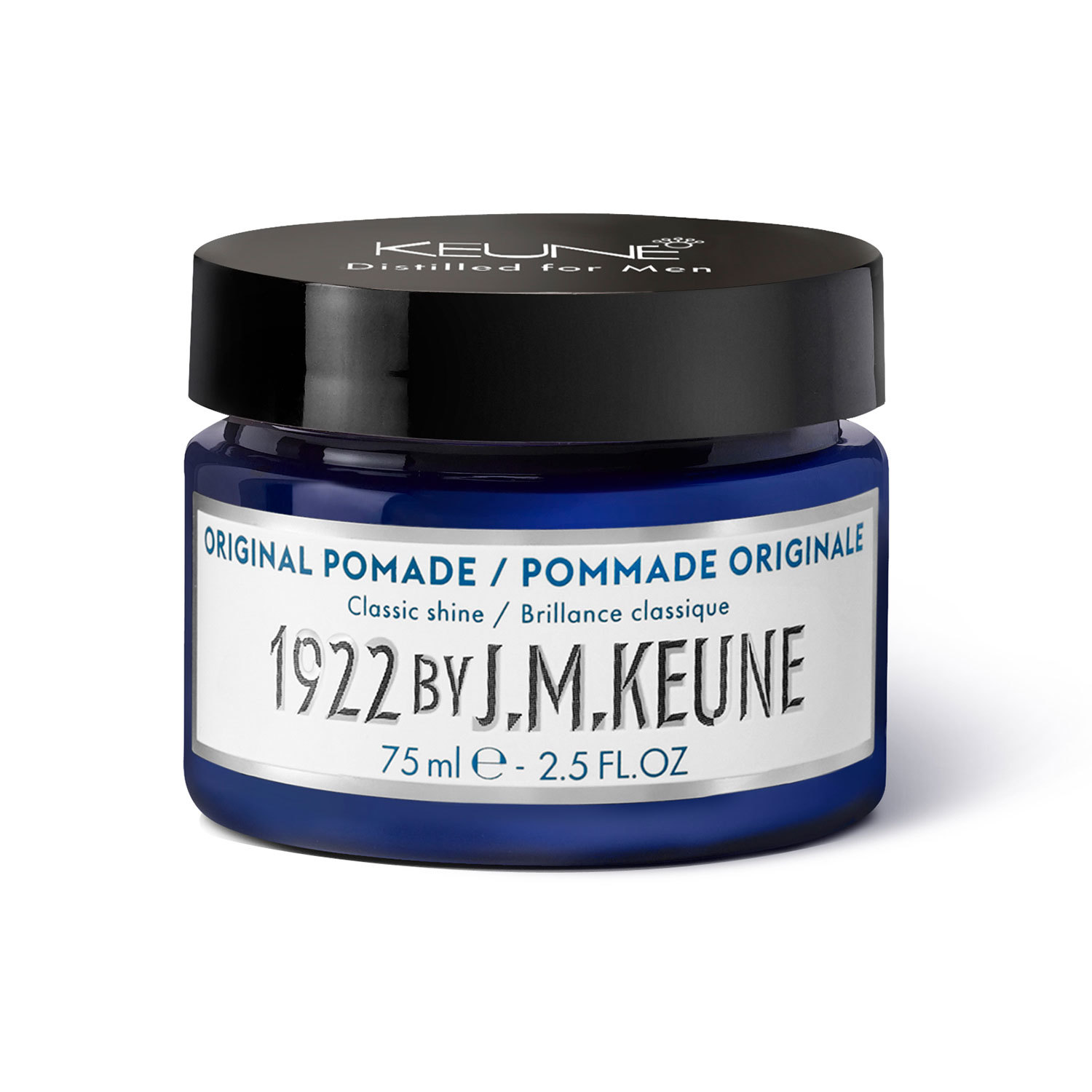 1922 by J.M. Keune Classic Gel
If you're interested in rocking your natural texture, Classic Gel is the perfect accompaniment to your curls. With a high hold and shine, it will keep any style in place.
1922 by J.M. Keune Paste
Texture is one of the hottest styles we've seen this season and Paste is the best way to show it off! From varying layers to short crops, the matte effect of this product will help define your styles with an effortless finish.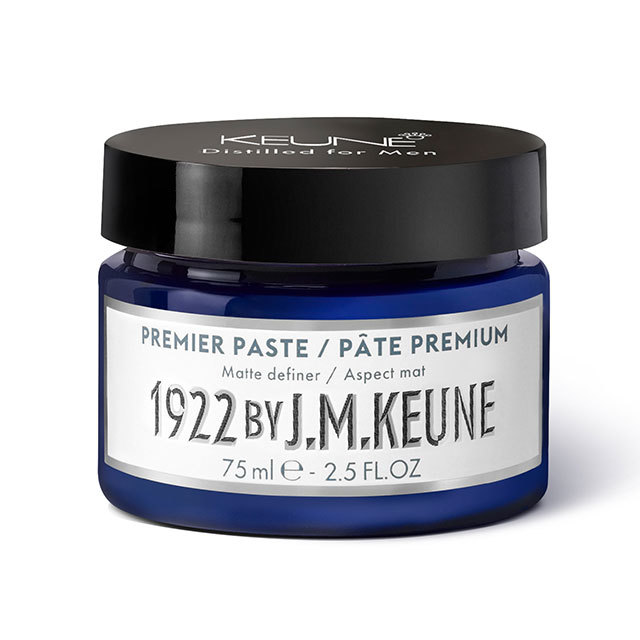 ---
Keune, for the salon professional since 1922.
To learn even more about their brilliant color, stunning styling, and trend inspiration be sure to stalk Keune on Bangstyle and follow them on Instagram, Facebook, Twitter, and Pinterest!