Each and every day we are reminded that we need to take care of our environment, especially our water sources.
Recognizing that we are rapidly depleting the global source of fresh water is only one of the reasons we're proud to announce our partnership with Ecoheads. With use, negative ions reintroduce moisture into the hair creating a healthier rinse, while filtration removes sediment, dirt, and harsh chemicals like chlorine from water for cleaner hair. The design of the head doubles the pressure for faster rinsing, deeper scalp massaging, and an overall better client in-salon experience.
Salons need water as a vital part of their daily business, and by 2025 it is estimated that two thirds of the world will live in water-stressed areas. Today, many salons experience water problems at the backbar, including weak water pressure, hard water, hot water shortage, and expensive water bills. Not to mention, the average basin currently uses over 150 gallons of water per day! Through our partnership with EcoHeads, we are offering innovative showerheads to salons, which will allow them to save up to 98 gallons of water in a single basin, and use up to 65% less water than regular showerheads.
Benefits:
Double the water pressure, as compared to regular showerheads
Rinse colour three times faster
Sub-micron crafted plate to offer a soft, yet firm pressure, providing a better client experience
Save up to 98 gallons of water in a single basin (only 1.45 gallons per minute)
Use up to 65% less water than regular showerheads
Experience soft water while negative ions create a healthier rinse
Removes sediment, dirt, and chlorine from water with Tourmaline stones for cleaner hair
Save money on expensive water and energy bills
Tested, approved, and certified by W.E.L.S.
Get an inside look with Kevin by clicking below: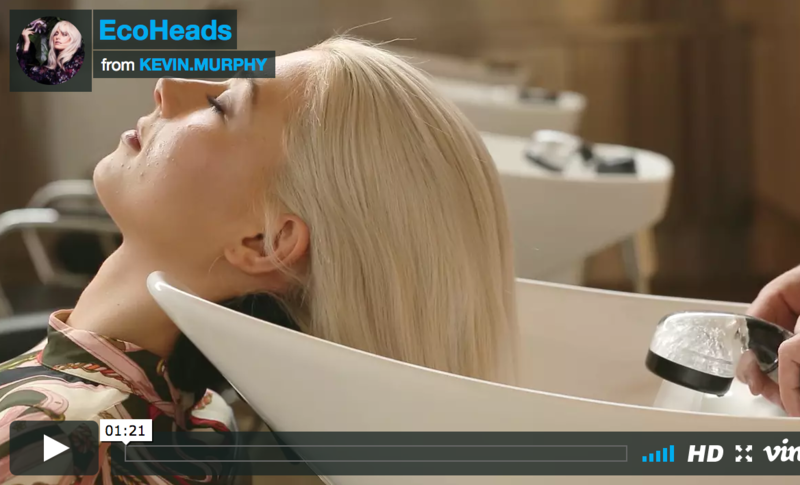 Salons: to learn more about EcoHeads, contact your distributor representative for more information.