Ok, let's get something straight (excuse the pun), you don't look like a bell! Converting from a daily routine of flat irons, avoiding humid climate and not washing your hair for days to avoid the slightest curl takes some getting used to. Embracing your natural texture can take a bit of time and some simple styling tips to get the hang of your new do. If your hair needs a bit of rehabbing before going straight to styling tips, check out our tips to get your curls back.
Let's start with the shape. Yes, you can embrace natural texture, waves or curls and still have a great haircut. Make sure you have a stylist who is experienced in this hair type. My stylist has a mane of curls, she understands my life and gives an amazing curly cut! Soft layers are a great choice so that you don't end up with a bell shaped "shelf" at the bottom. Especially if you have very uniformed curls. For softer, more stretched out waves, long layers and a slight V shape can be a beautiful choice in haircuts.
When styling, consider what you want your hair to look like when it's done. You want more volume and curl? Try Foaming Volumizer and dry using a diffuser. The heat and ability to scrunch as you dry can work as a curl enhancer building volume, uniformity and added texture.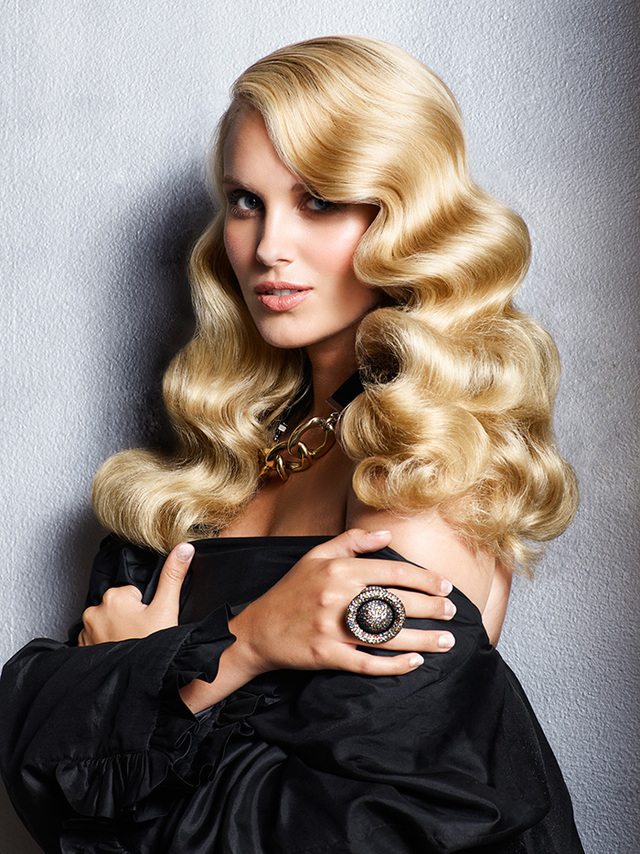 If you are looking for volume on top, try adding in a few hair-pins into the crown area when wet. Take the pins down when dry and you will have extra lift around the crown (top). You can also scrunch in Activating Curl Cream, then tilt your head 90 degrees to one side at a time when diffusing, or all the way forward…diffuse and flip back up. Just be careful not to rake out the curls creating frizz.
There are just as many styles you can wear with your natural hair texture as you did when straightening. Give half up half down a try. Spice it up by fishtail braiding the sides before you pin back, or give 'em a simple twist. A messy bun looks better than any other when it has the movement of natural waves or curls. …so does a messy pony tail! And an old fashioned "French Twist" is a great fast up-do when you just don't have time to wash.
Now, take a deep breath, grab your favorite set of high heels and go rock that gorgeous mane!