Sure, the first few weeks social distancing might have been spent in sweats and a messy ponytail, but now there are plenty of reasons to upgrade your at-home hairstyle. As Zoom calls and virtual happy hours start to increase, you'll start to notice that styling your hair can bring a bit of "new normalcy" to your routine. Instead of spending the extra daylight on commuting or packing your lunch to rush out the door on time, you can refocus your energy into setting yourself and your hairstyle up for success.
If learning to style your hair amidst a pandemic seems daunting, keep reading for a few key hairstyles, tips, and step by step instructions from Redken Artist & Styling Society Member Ellen Devine.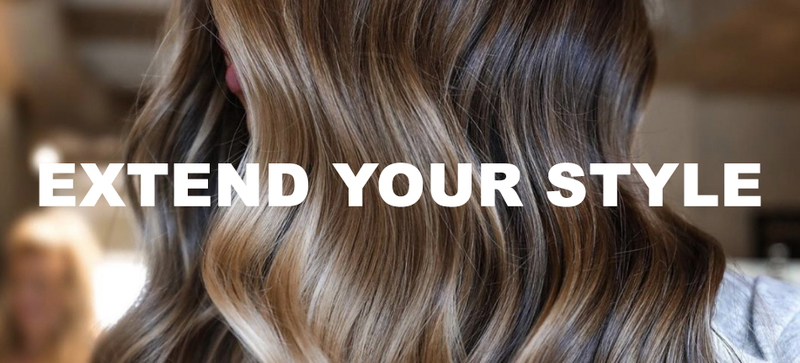 When it comes to extending your style, the product plays a large role. Picking up a few essential stylers can instantly upgrade your look whether it's day 1 or day 3 of your blowout.
Sometimes, washing and styling our hair can feel a bit like a chore. I personally like to extend my style as long as possible! One of the best things you can do to assist in extending your style is prepping it correctly. I like to use Redken Detox Hair Cleansing Cream to remove build-up, pollution and strengthen my hair! It takes away all product build-up off and leaves your hair feeling super clean – but not stripped. This is beneficial because it's going to allow the products you use to perform their best on a clean canvas. When I hit day 3, which is personally my favorite hair day, I use Redken's NEW! Deep Clean Dry Shampoo. I section my hair and spray it right at my roots and massage it into my scalp to absorb all the oil that can occur when skipping shampoos. As an added bonus, it also gives you amazing volume at your roots to make your style feel fresh again. To lock in my style, I use one of my favorite hairsprays ever, Redken Triple Take 32. My favorite part of this hairspray is the fine mist it has and there is no crunch! I still can run my fingers through my hair but have the memory of my style stay. Try these out and skip frequent shampooings to get the perfect 'I woke up like this' look.
---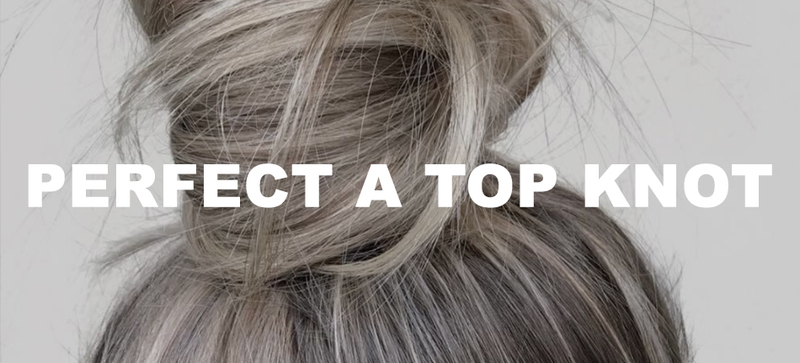 As the weather begins to warm, up styles are quick going to become your friend. Whether you're trying to hide bed head for an early morning call or simply save yourself from blow-drying your hair (yet again) in front of the A/C, these are Devine's expert tips for perfecting that top knot.
These days, a perfect top knot is easy, chic and can be achieved quickly with the right products. When prepping your hair for a top knot, the volume is everything! I like to use Redken Guts 10 on my hair directly at my roots and brush it down through the mid-lengths. After the product is applied, do a directional blow-dry up and away from your face with a styling brush or paddle brush. You can also flip your head over and blow dry using your hands for added lift. Next, using your hands, pull your hair up into a high ponytail and add in some texture to the ends to make your top knot bigger and fuller! Redken Triple Dry 15 is perfect for airy texture and volume without hair feeling wet, sticky, or weighed down. Spray the entire ponytail while fluffing with your hands, then fold it around your hair tie and bobby pin to secure. I like to pull on the bun softly pinching for extra texture and volume, for added strength add a few hairpins around the top knot. Pull a few wispy pieces out around your face to soften the look and lock in your style with Redken Forceful 23. This is my go-to hairspray for any up style to give high hold!
---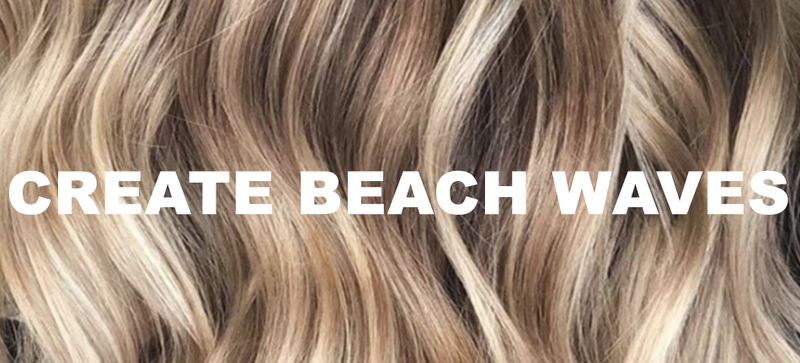 Beach days may feel distant at the moment, but recreating everyone's favorite summer look has never been easier. Take a peek at these step by step instructions for bringing a bit of the beach to wherever you are!
Getting salon-fresh waves is easy when you have the right products! I love wearing my hair tousled and wavy on any day, casual or formal. The prep is important, so be sure to always grab heat protection if you plan on using any type of heat tools. My go-to is the Redken Pillow Proof Express Primer Spray, which protects hair up to 450 degrees, makes your hair 3x stronger and reduces blow-dry time, which I am ALL about. I like to rough dry my hair to get extra volume before curling. If you have curly hair, try using a smoothing boar-bristle brush for extra tension and shine. Once your hair is fully dry, wrap sections of your hair around a 1 inch or slightly bigger curling iron. My favorite pattern is to curl 2 sections back then 1 forward to build additional volume in your curls. Let your waves completely cool down so the curls keep their memory. After your hair is cooled down, add Redken Triple Dry 15 which will your give you tons of beachy texture without the wet feeling in light spritzes all over your hair including the root area to assist in volume. Shake and rake your curls using your fingers and give it a final spray with Redken Control Addict 28 to lock in your look with long-lasting memory!
About the artist: