Ross Charles has a wide range of distinct work, from stunning women's color and styles to exacting precision in men's styling. As a nominee for the BHA North Eastern Hairstylist of the Year and winner of photographic Stylist of The Year 2016 from the National Hairdressers Federation, Ross has made quite the name for himself within the industry. Coming from a family of hairdressers, his first precision cut was done at the age of 12, where under his dad's supervision, he created a bob. Learn more about this amazing artist and see some of his beautiful work below!
---
Can you tell us a little more about you and your styling background?
I am a salon owner and hairdresser in the North of England, U.K at a 5-star salon. I have a fantastic team of experts that work with me day in and day out. I have been lucky enough to have many of my hair art collections featured in magazines and hairdressing awards. I take pride in entering hairdressing competitions and love showing my work on stage. I'm also a Donald Scott Rat Pack member and brand ambassador for the U.K. I currently hold the title of Photographic Stylist of the Year 2016, which I won from my female fashion look for the National Hairdressing Federation. I am married to Alessandra who is also a co-owner and a colour specialist. We have two wonderful children together Massimo and Antonietta.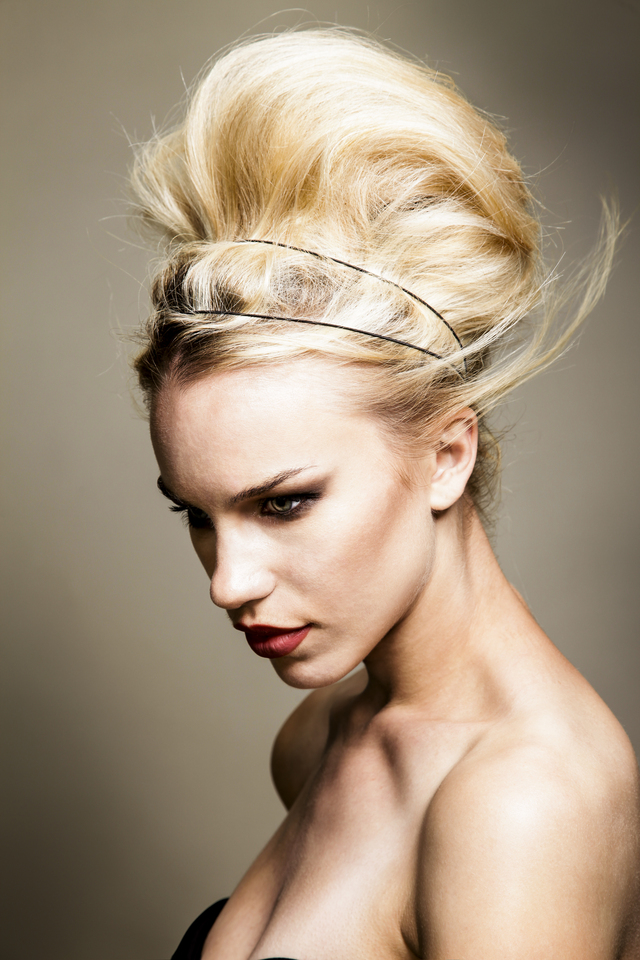 What drew you to hair styling?
My family has been in the hairdressing industry since 1974, I was introduced to it around 1993. My brother and sister were also involved, so it's a family of hairdressing. My father supervised me cutting my first bob haircut when I was 12! I also started working with my parents at hairdressing shows from the age of sixteen and have been in love with this industry ever since.
What is your favourite technique to use?
My favourite technique has to be razor cutting, especially using the Donald Scott NYC razors.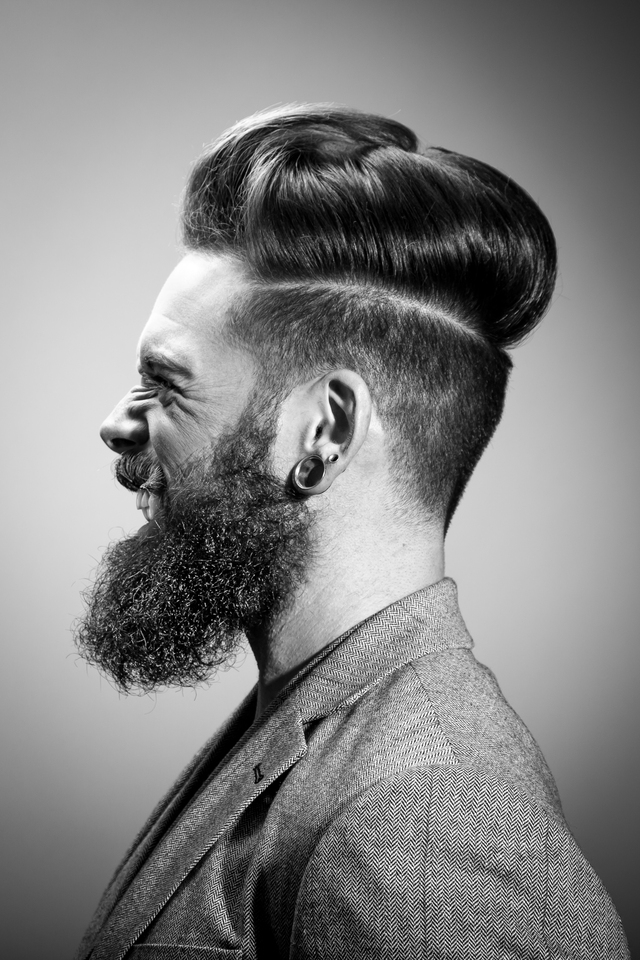 What has been your biggest defining moment in your career?
That would have to be becoming a finalist in the British Hairdressing Awards and being nominated as North Eastern Hairdresser of the Year 2016.
Is there a specific area you often find yourself looking to for inspiration?
I really try to be as original as I can, to do this I inspire myself by taking ideas from as many sources as possible but not specifically focusing on one area. Often my work has been thought of as been quite dark and orgasmic, I think this can give a really powerful feeling especially in my photographic work.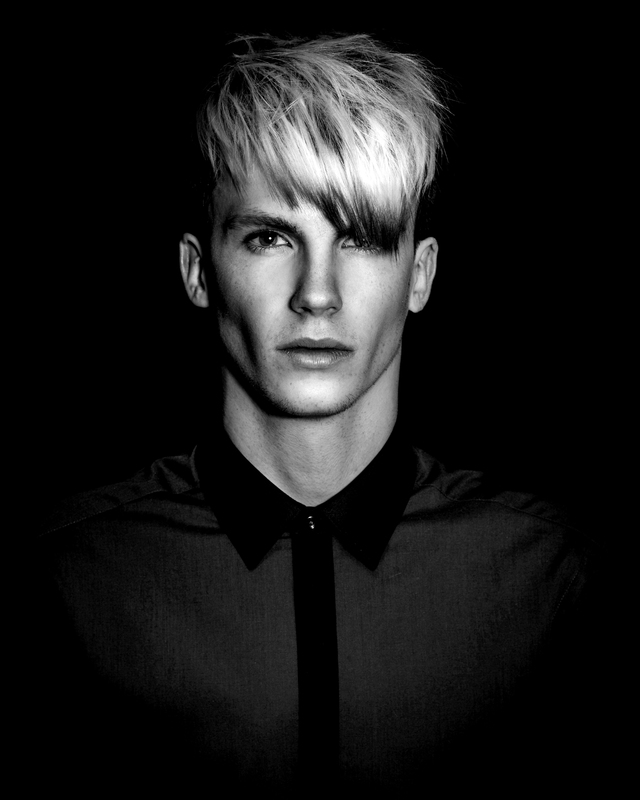 What is the one product/tool that you can't live without?
My favourite tool would have to be my Donald Scott NYC razors, Prepare and Groomstick Pro, then, My Kasho Damascus Scissors. I also have my own range of Styling Products ''Ross Charles'' or RC, which are perfect to go with the way I work with the hair.
How did you dream up your designs?
I love to practice my looks and constantly develop what I do. I often hire a model and go to the studio to rock out some looks! Most of the time it's about playing with the material that you have in front of you. If I am designing some looks for the British Hairdressing Awards then I will make a mood board and think of every other surrounding detail to complement the idea I am going for.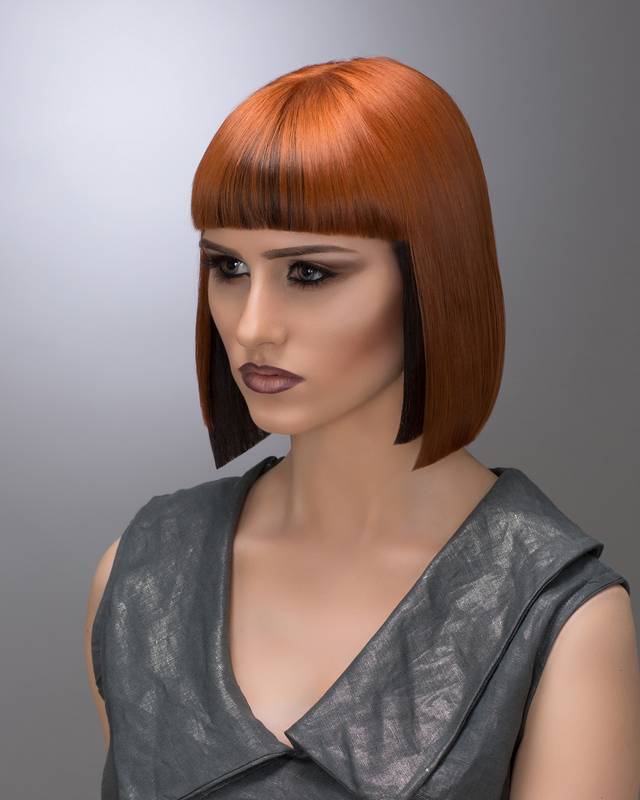 How do you use styling to enhance your images?
When it comes to the wardrobe, I try to keep it very simple and keep my images hair focused so styling that will always complement what I am doing but never take over.
When I style the hair I constantly check the back of the camera or the screen and zoom in to the finest detail. It's important when you style the hair that you make it as perfect as possible to prevent a great deal of post production by trying to get rid of an unwanted hair on the face or something similar.
How did you work with your makeup/wardrobe team to craft the final image?
For most of my shoots I use a make up artist called Marci, she is the best I have ever worked with. For the wardrobe, my wife Alessandra usually does this, she has a real eye for sourcing amazing items that work really well with our ideas.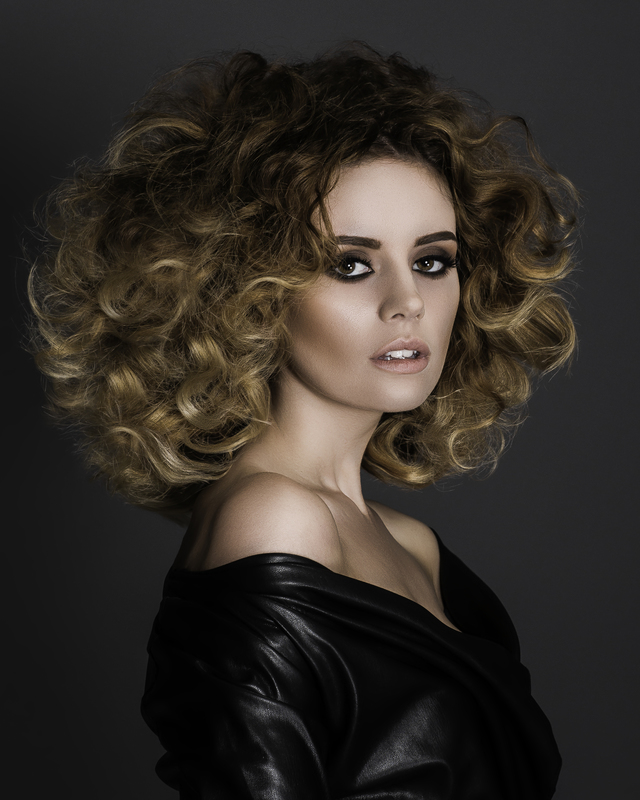 If you had a superpower, what would it be?
I would like to be Octopus Man haha, this way I could easily juggle running a salon, doing shoots and shows and my two kids!
Who were your mentors along the way and how have they shaped your career?
My Mentors were mainly my family, my dad especially, but I have taken lots of inspiration from other people that have helped me along the way, including Sue Fink for colour, Joseph Lanzante for shaving, John Curzon for hair science and many others.
What color trends can we look forward to this Summer?
- We'll be seeing a better blend when it comes to highlights for either blonde or brunette we'll see slightly deeper the roots and multi tonality throughout the lengths and ends. Balayage techniques will also still very much used.
- Iridescent grey/purple is still very popular, taking the grey trend to the next level.
- Pixilation or global colors are both trendy for men as well.
- Natural looking hair – no more fake looking hair, enhancing the individual's natural beauty is key.
- And in blondes – nude-beige inspired by the nude makeup trend a blend between warm and cool beige.
For even more inspiration, be sure to stalk Ross Charles on Bangstyle and stay tuned for even more of his striking work!