Ray Hornback is just the nicest! Talk with him for a few seconds and you can tell how much he adores what he does. And to think, he spent a years working in the dental world before he found his passion for hair! Ray did eventually find his way to hair though, and we are sure glad he did! Ray produces gorgeous work and was recently named Colorado's Hairstylist of the Year! We asked Ray a few questions about where he draws his inspiration and his evoution in the industry, here's what he had to say...
Congrats on being named Colorado Hairstylist of the Year! Can you tell us a little about what that experience was like?
It was amazing! I got an email out of the blue one day from Charlie Price saying that 303 Magazine in Denver was putting on the Colorado Hairstyling Awards and that I was one of 6 nominated for Colorado's Hairstylist of the Year. It was such an honor and I had such a good time meeting the other stylists who were nominated. I tied for the title with Ron Lopez.
What was the inspiration behind your winning collection?
I was inspired by my love of Americana and Rockabilly fashion of the 50s. I drew inspiration from more of the men's fashion and wanted to have the images in black and white, which is very classic and iconic. I didn't want to go the pin-up route so it was really fun delving into the hairstyles of that period and creating something that gave a nod to the male and female styles of the era.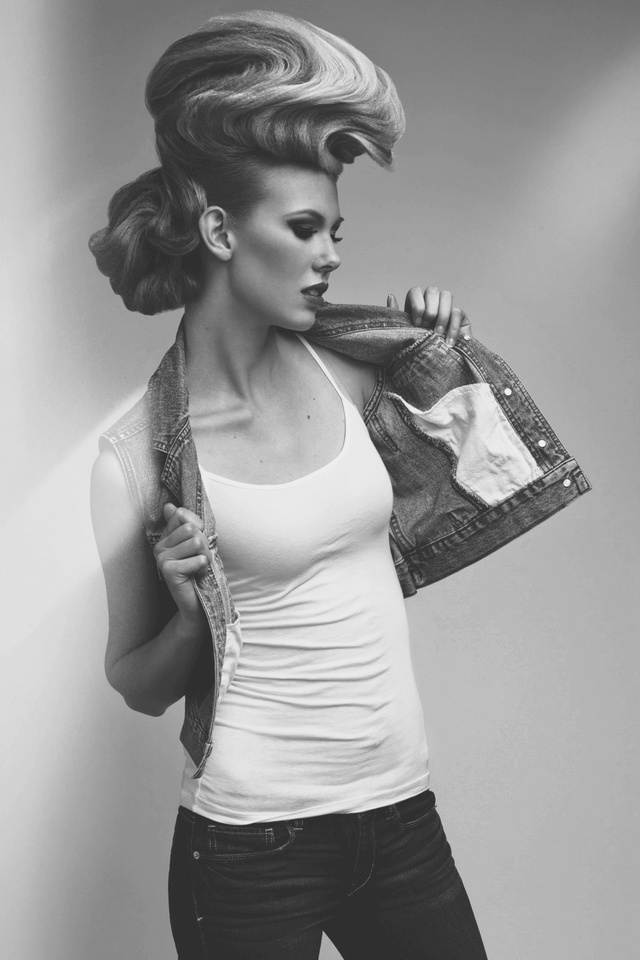 What is your favorite aspect of being in the industry?
I love getting to make someone's day and giving a guest an ego boost. I love making people feel special.
Why did you choose to become a stylist? Were there other careers you considered first?
I was a dental lab technician for 12 years before I became a hairstylist. The decision came from me wanting to be able to have a more creative career and be able to touch peoples lives. My sister-in-law who is a hairstylist told me I should go to Hair School 15 years ago...I wish I would have done it then.
Who has influence you most in your career?
Two ladies I work with have really had the most influence on me. The first is Beth Weber, the owner of Studio Be Salons. She has taught me so much about what it means to be a well rounded stylist and challenged me to think outside the box with every aspect.
The second is Brenna Bickle. She has had a major influence on my cutting and blow drying style. I still hear her voice in my head whenever I'm performing a blow dry service.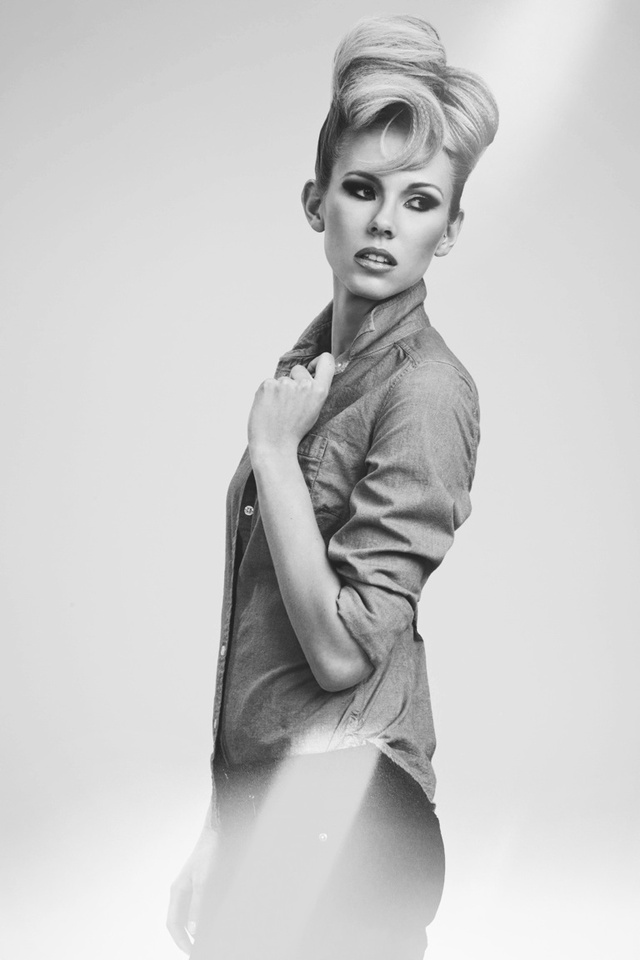 What area of hair would you like to explore more?
I would really love the chance to work more with African American style hair.
Favorite/funiest story from inside the salon?
At Studio Be, we are always laughing and dancing while working. It's such an amazing work environment. The whole salon was at the Paul Mitchell Gathering last year and during our team dinner party we had our own P.A. system. Some of us love singing and dancing so much that we basically started an impromptu kareoke party right there in the banquet room.
If you could have anyone in your chair, who would it be and what would you do to their hair?
I would love to do Gwen Stefani's hair. I would do something really short and undercut on her. I don't know if I've ever seen her with a really short haircut and I think that would be cool. I would keep her blonde because that is her brand and she always looks amazing.
Also, I would love to do Nicole Kidman's hair for a red carpet event. Just something timeless and classic. She epitomizes red carpet glamour.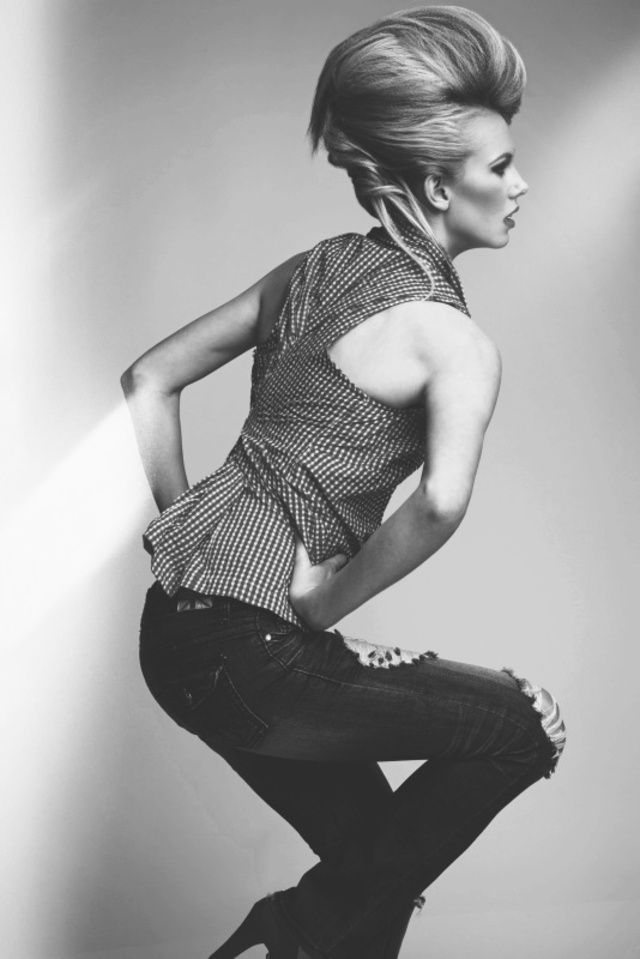 Who are your idols in the industry? have you met any of them?
I am so inspired by so many hairdressers but I have a few favorites. I have had the pleasure of meeting Charlie Price on several occasions and got to work on a shoot with him. I have always loved Ann Bray of Aquage. Robert Cromeans is an amazing hairdresser and motivator who I've met once very briefly. I also had the pleasure of taking a class with Noogie Thai and Lucie Doughty who were very sweet and humble stylists.
What's your guilty pleasure?
My guilty pleasure is Doughnuts! I love doughnuts. If I could eat them everyday, I would die a happy man.
Be sure to "Stalk" Ray Hornback's on Bangstyle to keep up with his latest stunning uploads!