We are thrilled to partner with the Professional Beauty Association (PBA) to promote all the amazing artists who are finalists for the 2015 NAHAs (North American Hairstyling Awards), the most prestigious hair and beauty award in the country. Longtime member of the Bangstyle community, incredibly talented Sal Misseri, is one of this year's finalists in the "Hairstylist of the Year" category. Check out our exclusive interview with Sal to learn about his collection, Rebel Love, and his most defining moments as a hair artist.
Tell us a bit about your nominated collection this year. What was the inspiration behind the looks? How did the creative process unfold?
This years collection "Rebel Love" was all about breaking the chains of conformity. Over the past few years I felt like I was expected to be someone who would follow the pack and not stand up for what I believed. That is not me at all. I partnered with a friend who hand made all the garments for the shoot. I love The Japanese culture and have been wanting to use that as inspiration for a long time. The looks are meant to be strong lines and bold textures, coming together as rebel group or more so, a family. This theme followed into our team collection because we all felt like rebels, but we have loyalty to each other beyond all else. That is what has helped us become successful.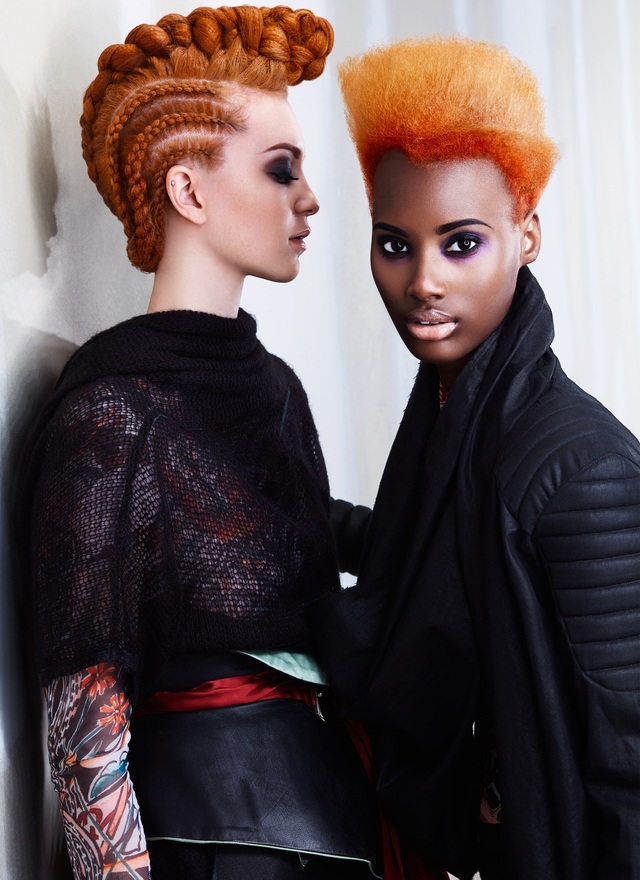 Were there collections in other categories that you found inspiring or particularly appealing?
I liked the Team category this year I think in both mine and the teams opinion its one of the strongest overall categories in a long time.
What is the most valuable thing you take away from the artists you look up to? What do you hope to pass on to the artists looking up to you?
I try to learn as much as I can and use what I can for inspiration. I never try to imitate someone, but instead mix a lot of different inspirations together to make something unique for myself and the model. I always tell anyone that asks me for advice to stay true to yourself and always remember what you learn from everyone because sometimes you learn what to do an other times exactly what not to do and both are just as equally important.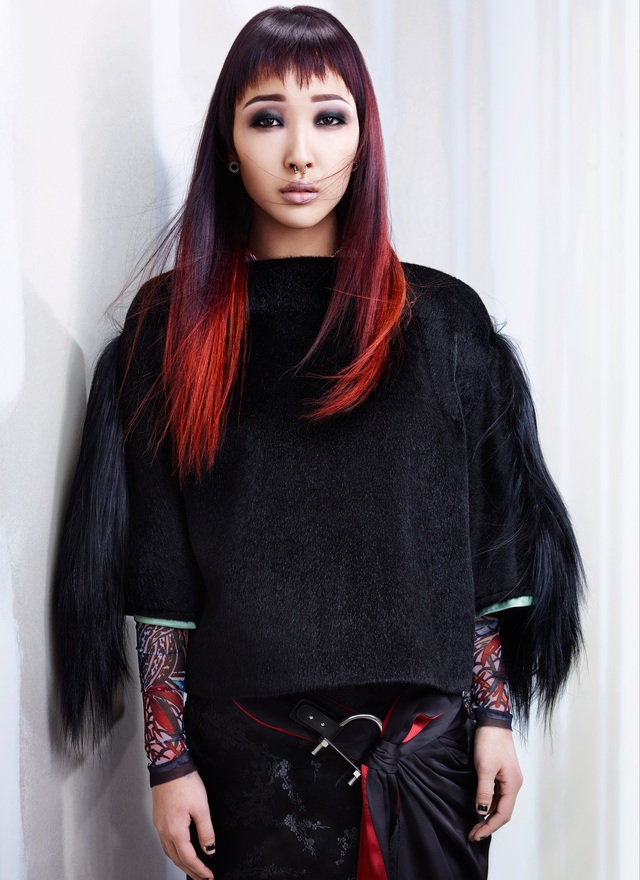 How do you think we as a community can do better at bringing consumer attention to all of the artistry that is NAHA?
First, I think we need to try and incorporate some more consumer friendly images and the photography needs to be a bit more high fashion. I feel like NAHA has started to move this direction which is very good, but its up to the artists to keep delivering and setting the standards higher. Another big thing is bringing it to the attention of the public more and finding new ways of marketing it but i think this requires what I said earlier about having more consumer work, or possibly a commercial category in the future?
What do you find most valuable, for yourself and the industry as a whole, in an opportunity like NAHA?
NAHA is a way to get your name out there to your peers and hopefully inspire more people to get involved. It has given me a platform to showcase my work and I'm looking forward to seeing the effect it has this year on not just myself but my team as a whole.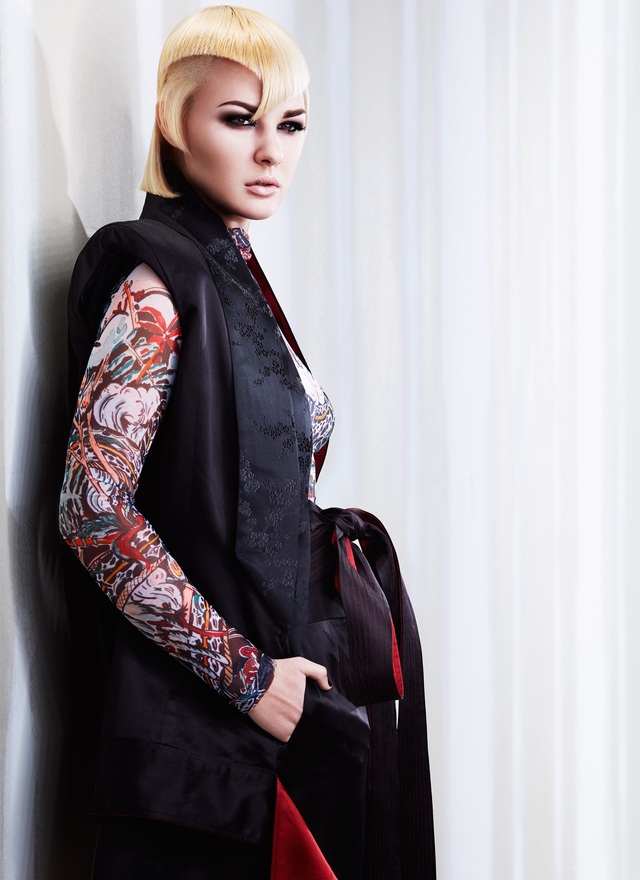 What was one defining moment in your career?
Being nominated for hairstylist of the year in 2013 I had only been licensed for less then 4 years when it was announced to be up against Allen Ruiz who was someone i looked up to and had the chance to work with really made me feel like i was moving in the right direction. This year is exactly the same feeling being nominated next to him again and to also have his team nominated with mine was a great honor and accomplishment for us all.
Tell us about your experience working with Aveda. How did you know they were the perfect fit for you?
This is an interesting question with a very simple answer. I never chose Aveda in the sense of which manufacturer I wanted to work with. I chose the people within the network. I work for the most amazing people who happen to carry Aveda products and have supported me with all my goals and never tried to change me into someone I was not. If I had not found the salon with Nancy and Ed Brown as the owners, I'm sure I would still be doing great things… but I wouldn't of been able to grow at the rate that I have. I definitely wouldn't have been able to build the amazing team I have next to me now.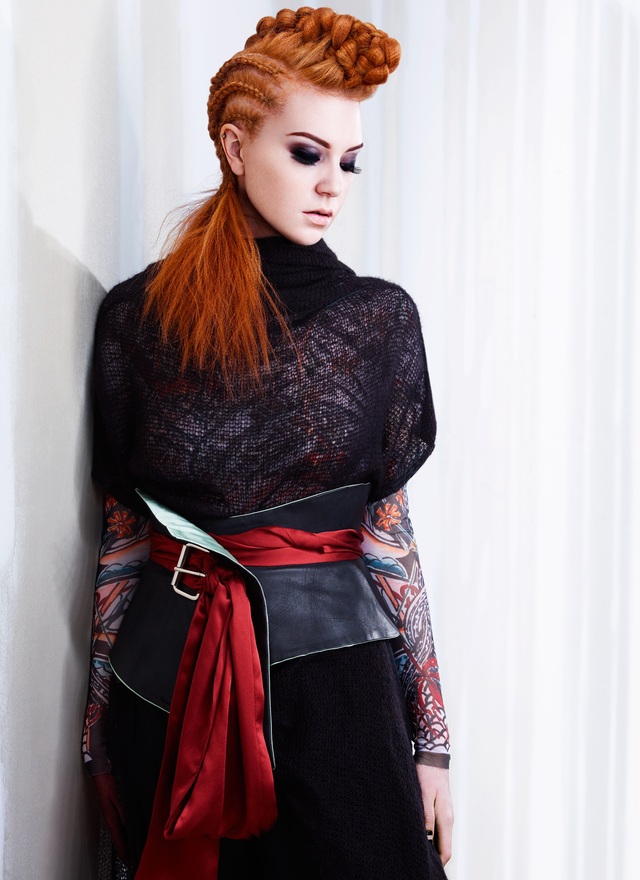 If you hadn't found Hairdressing, what do you imagine you'd be doing instead?
Chef
Which non-hair related areas do you constantly find yourself being inspired by?
Food, particularly the high end restaurants that push the envelope with food and making it more about art then just a meal.
What's your guilty pleasure?
Eating as much as I can, whenever I can. Trying all the newest restaurants in Chicago, since we do have the best food after all!
Be sure to Stalk Sal Misseri to see more of his stunning hair art and wish him luck at the upcoming awards!