When creating a ponytail style, a classic set can turn an average pony into a work of art. In this tutorial we created sleek vintage waves to glam up the ponytail. 
STEP 1:      Begin with towel-dried hair and apply a bodifying mouse like Redken Guts10 throughout the hair. Mousse gives the curl set a nice structure and allows for movement at the same time.

STEP 2:      Blow-dry a smooth part line using a fine-tooth comb. A directional blow-dry keeps the base very sleek, shiny, and polished and places the volume emphasis on the mid-strands and ends, which should be a bit fuller. Begin to set the hair for vintage waves. A favorite classic set for longevity and flexibility is the rosette.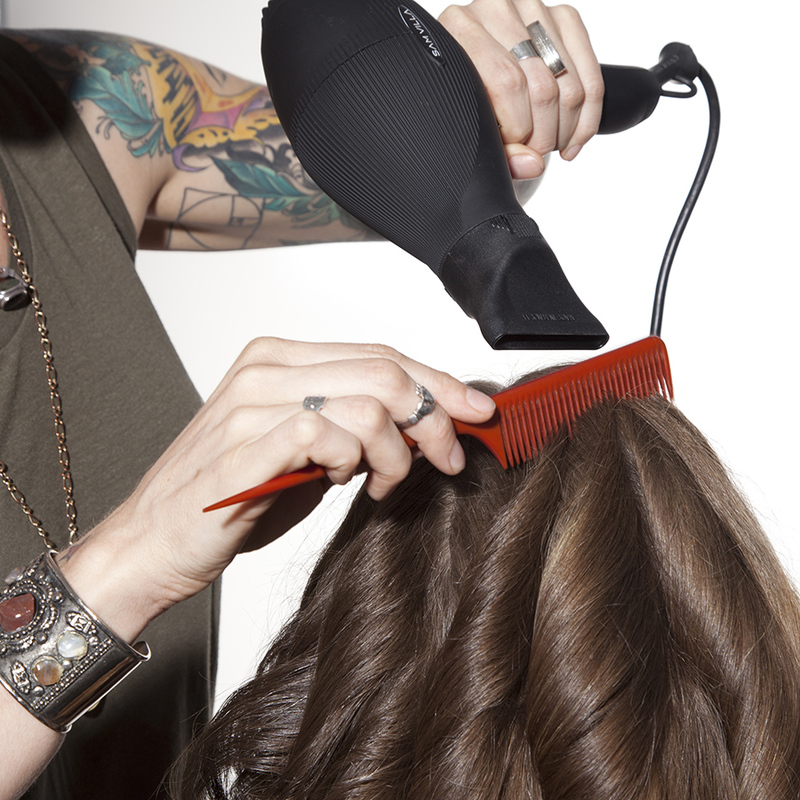 *Hot Tip!  The rosette pattern is great for brides! Not only is it beautiful for glamour shots, it also provides solid structure for a variety of up styles and transitions. This set also maintains length in curl pattern where a traditional horizontal brick lay can create width and bunch up the shape.

STEP 3:      Starting with a diagonal back parting, from center of eyebrow opposite part line to back corner on other side, separate the hair into 2 sections.
STEP 4:      Using a diagonal forward parting, take 1-1.5" pie sections. (Use the high point of the head as guide for partings.) Complete the bottom row first and then move on to the remaining hair. If any section is too large for the iron, split the curl in two.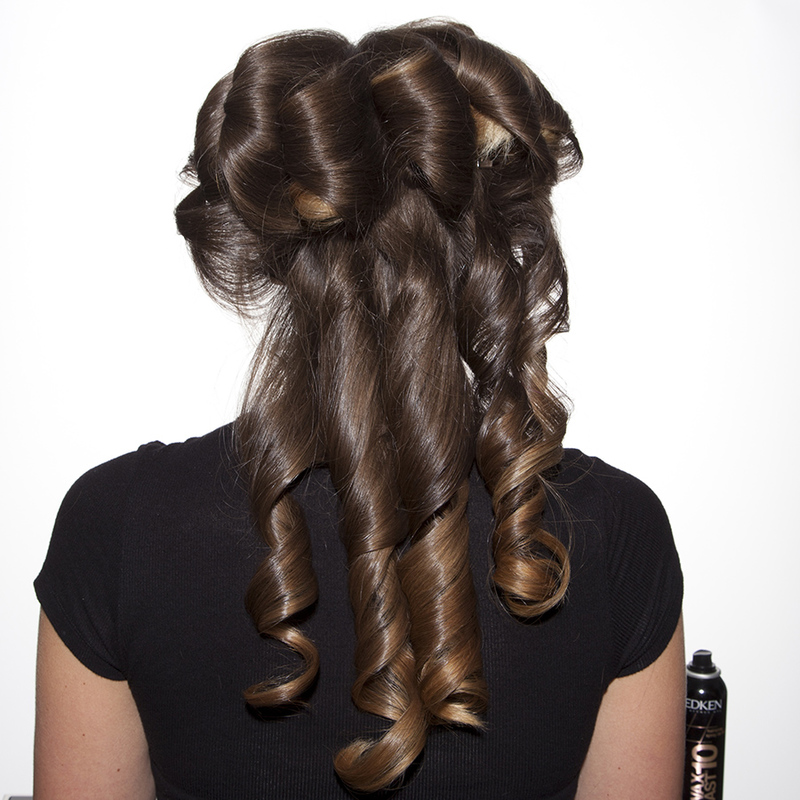 STEP 5:      Next, using Iron Shape 11 and a 1" curling iron, follow the rosette pattern around the head, pinning each curl on base. Allow each section to cool completely and before removing clips, spray with Wind Blown 05 for additional support.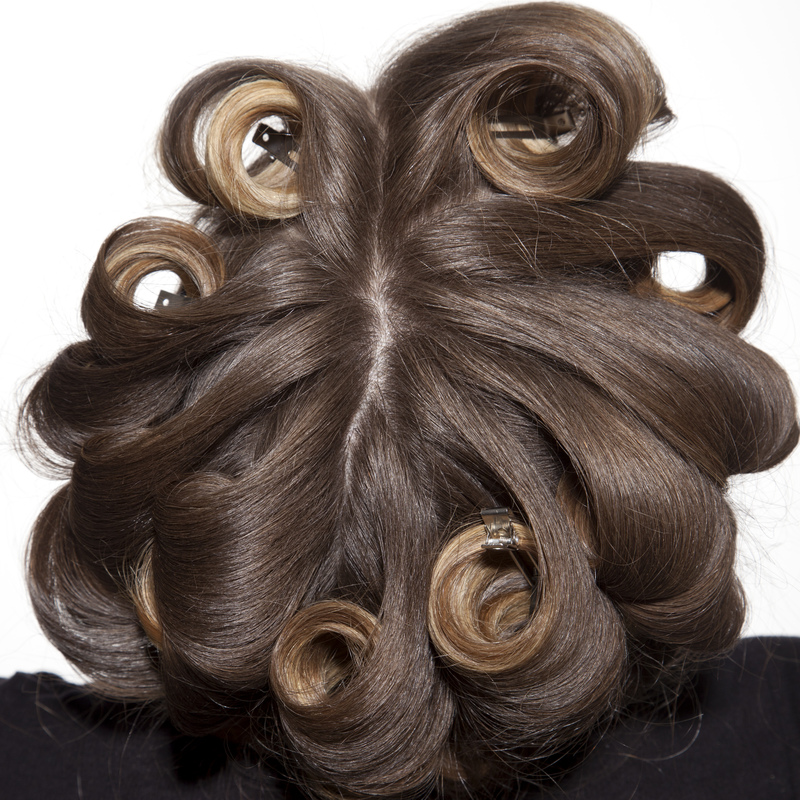 STEP 6:      After removing all clips, use a wide tooth carbon comb to gently comb the set into place. After the shape begins to form, switch to a classic styling brush to connect all the hairs and smooth the surface.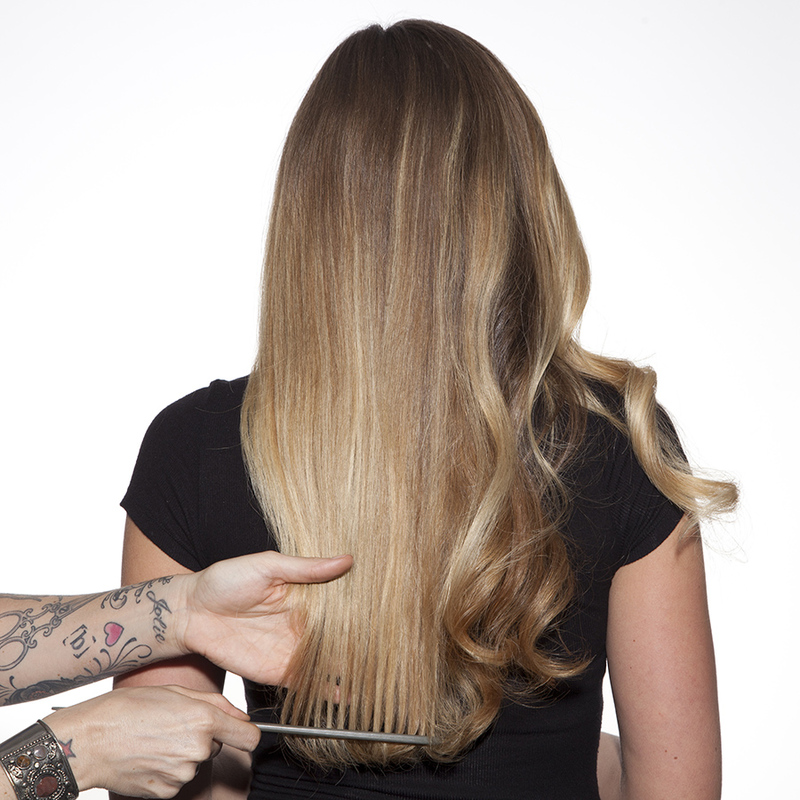 STEP 7:      With a loop of elastic (Tearsheet CrystalTek is a favorite! Invisible and gentle on the hair) and two grips, create the ponytail. Hand position provides direction and stability for the wrap. Thumb down for sleeker tail close to head, thumb up for more lift.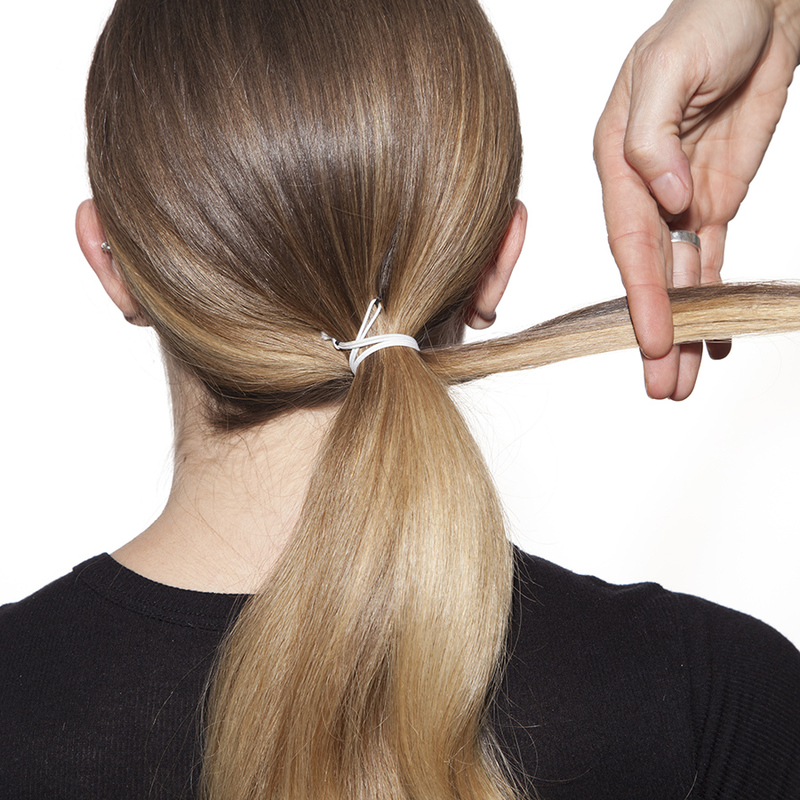 Using the elastic loop keeps disruption to a minimum and provides a very secure base for up styling. Cover the elastic by wrapping a small section of hair around the base and securing with a small French pin.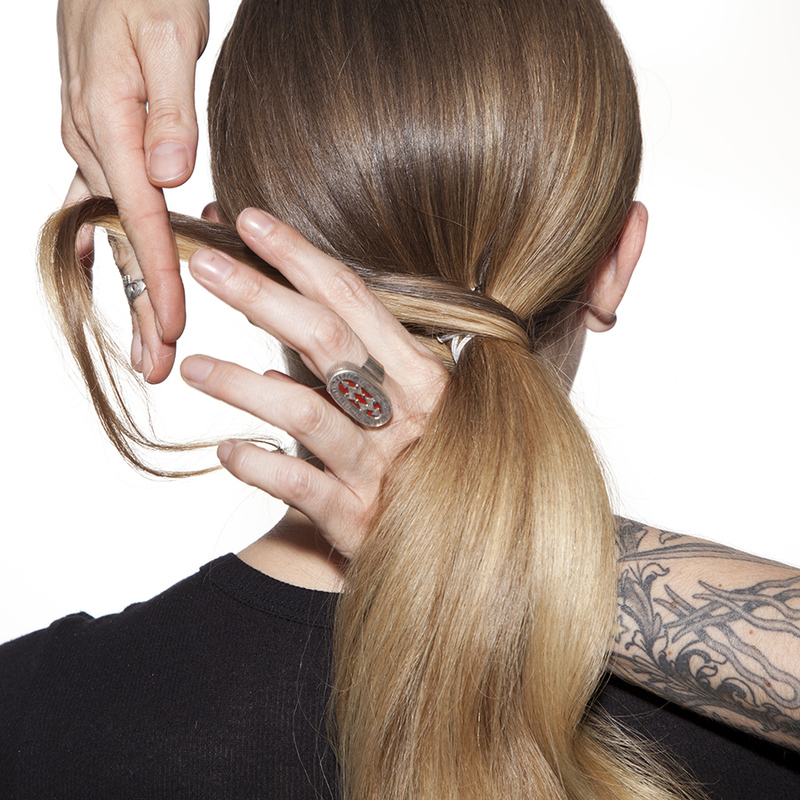 *Hot Tip!  Using a dry aerosol spray like Triple Take 32 on the brush instead of directly on the hair can eliminate flyaways, a tacky surface and over saturation! 

STEP 8:      Finish the look with a high shine spray like Diamond Oil Airy Mist and another layer of Triple Take 32. A long tail comb is helpful keep the waves smooth and polished while spraying high hold finishers.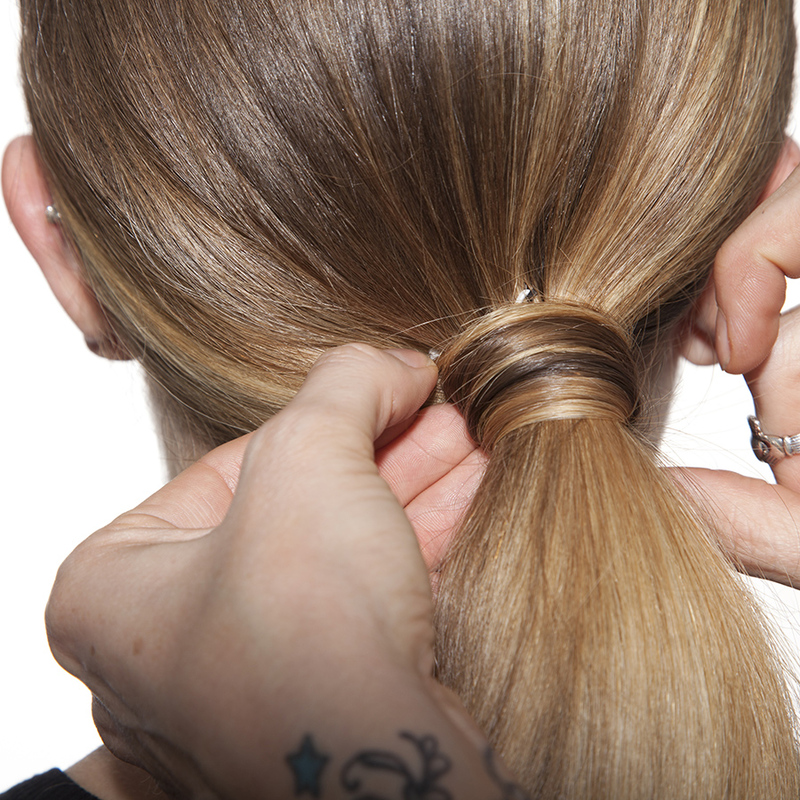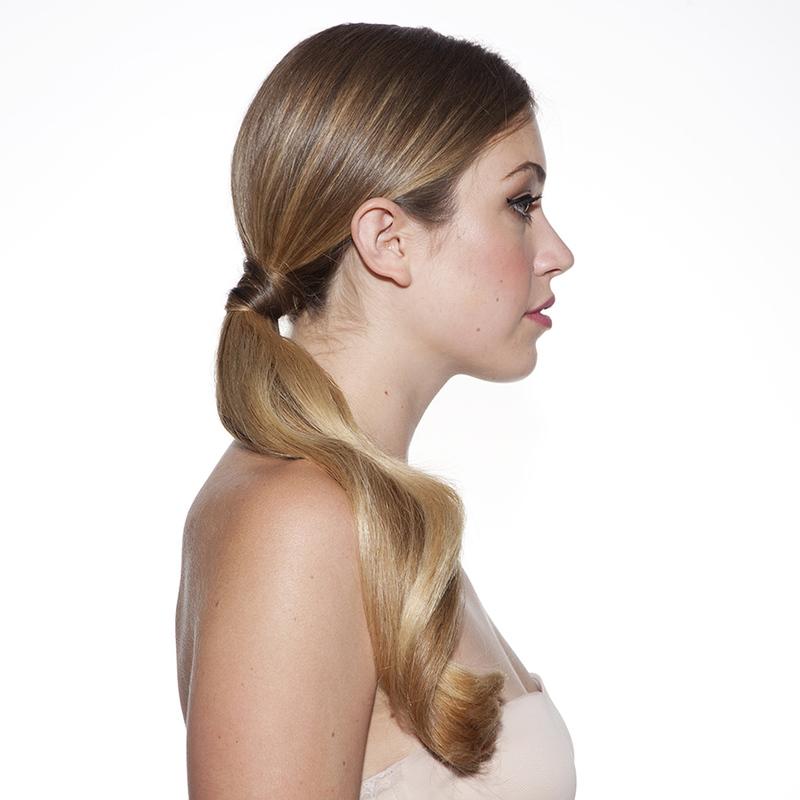 Add a pair of statement earrings or a bold necklace and this style is ready for a hot date! To create a chignon from this base, use a donut form and tuck ends around, securing with French pins. As a base for up styling, the possibilities are endless. Gently backbrushing the ends, to froth up the curls, takes the edge off and is a fun partytail! Add some ColorRebel glitter spray for extra bling or brightly colored extension pieces for contrast! 
Be sure to stalk Eyliana on Bangstyle and check out all of the other Redken Tutorials!