While 2017 may have been the year of uncertainty, 2018 is gearing up to be the year of change and movement. The Red Carpet at the Golden Globes expressed beauty among a sea of black gowns as actresses (all except a few) donned the color as a sign of solidarity for their "#MeToo" movement, wearing pins stating "Time's Up." Oprah Winfrey, accepting the Cecil B. DeMille award for Lifetime Achievement, added accolades and a standing ovation to the ever-present energy surrounding the crusade. Smiles were everywhere and you couldn't help but feel the pride throughout. While shapes and silhouettes took on creativity amongst the palette, it only accentuated the stunning hairstyles and accessories seen. Although everyone looked ravishing, there were a few beauties that stood out.
Millie Bobbie Brown
The "Stranger Things" actress has grown up a great deal since stepping into the spotlight only a few years ago. While only 13 in age, she shows that she is well beyond her year. Her demure nature played off of an elegant upstyle in her all-black outfit. Sporting 3 occipital braids, making their way up into a tightly wrapped bun – this look was giving us all the feels. Reminiscent of Dior SS17 Runway, we can't help but swoon.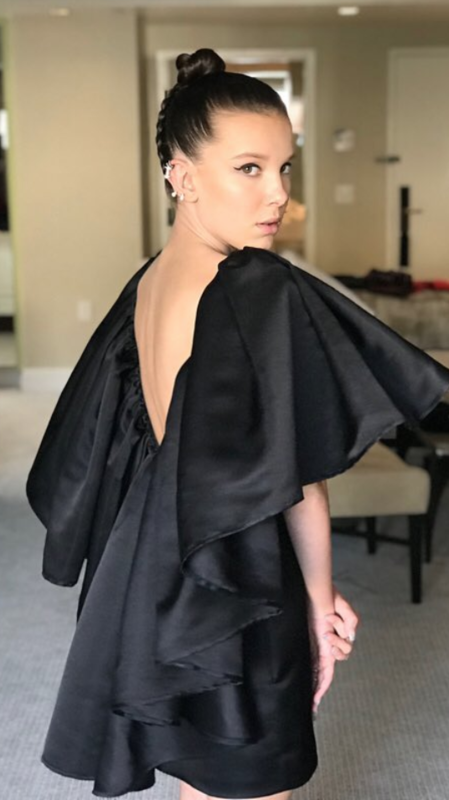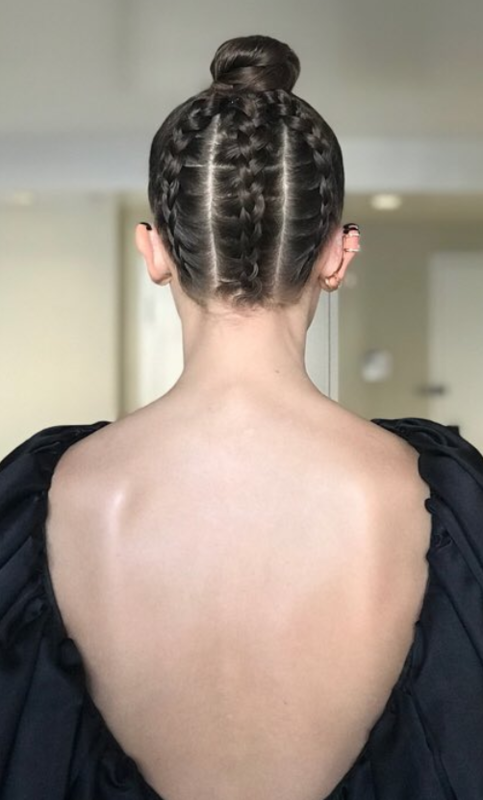 Jessica Biel
Standing by solidarity's side, Jessica Biel made another important (although more subtle) statement last night. With a soft swept wrapped ponytail and Bulgari diamond chandelier earrings, Jessica let her natural color show – grays an all – and it was a beautiful sight to see. As women break down barriers and troubling double standards, this might also be a sign of continuing to embrace Mother Nature as well.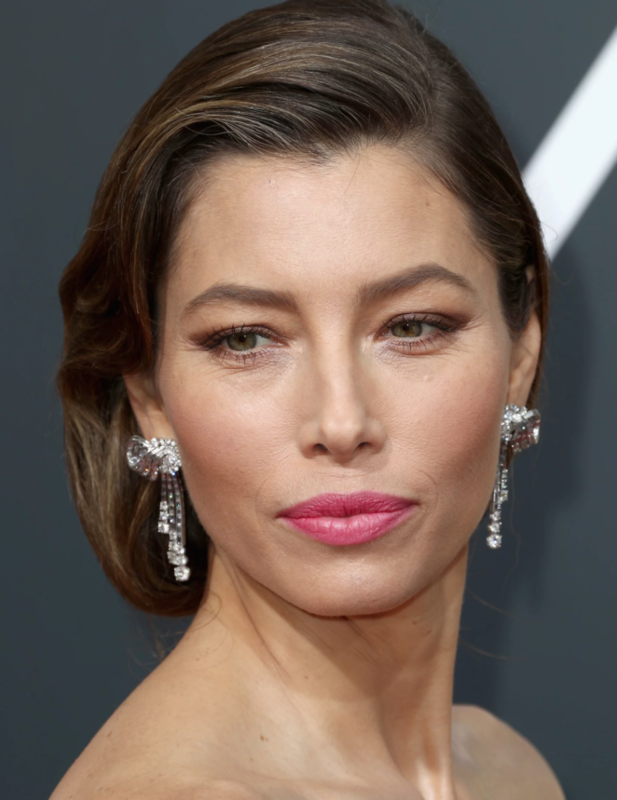 Kate Hudson
Although Kate Hudson stunned in her smashing black dress, her pixie haircut stole the show. What we came to find out was that this was actually regrowth from shaving her head for a movie role. A role in a film Sister – co-written and directed by our favorite singer, Sia!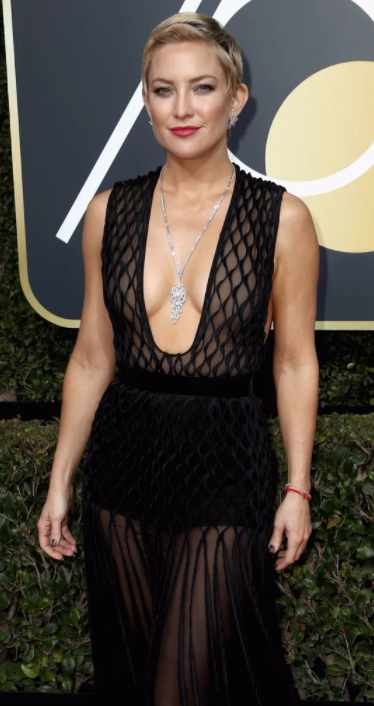 Claire Foy
While we may have gotten used to seeing the Queen in gowns and tiaras as we binge-watched The Crowl, Claire Foy stuns in this black double-breasted suit and slicked back hair. Sporting a pin for equality in the UK – she shows us that the common voice is heard around the world.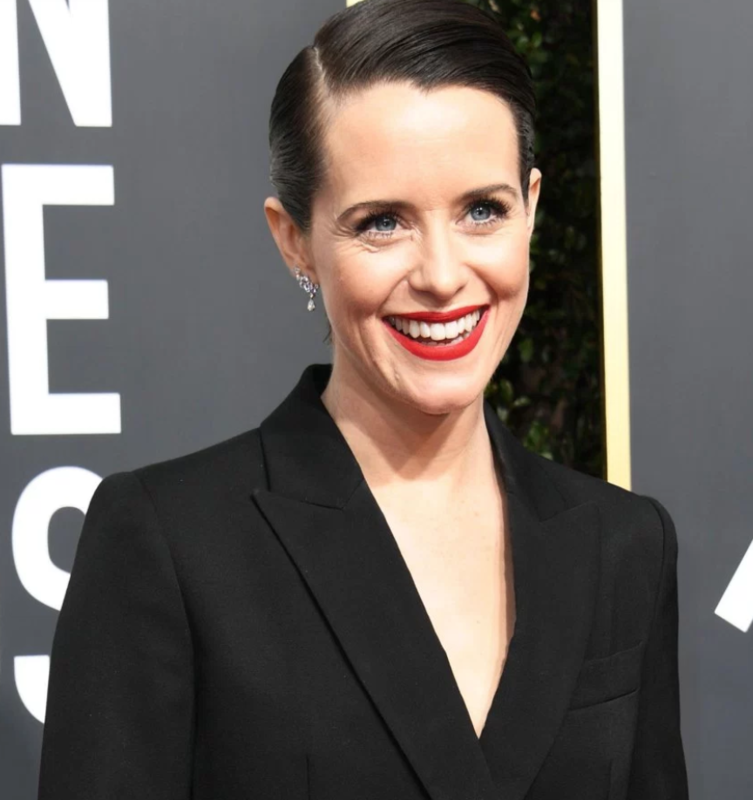 What was your favorite style the 2018 Golden Globes? Be sure to sound off below and stay tuned for even more Award Season styles to steal!