Taking care of grey hair isn't just about covering up new growth and moving on. As hair ages, it loses pigment and can also be prone to a reduction in the production of natural oils — this leaves hair feeling dry and looking dull. Therefore, hair care for grey coverage clients is twofold — they'll need a formula that encourages long-lasting color retention while also delivering an adequate dose of condition to strands. From salon services to home care, read on for the best care tips and product picks for grey coverage clients.
In The Salon
Choosing A Color Line:
Caring for grey coverage clients begins with the very hair color products you choose to apply. There needs to be a delicate balance between blending grey hair while also thinking ahead to upkeep.
For this reason, Wella Professionals Color Touch is the natural choice for blending and all over transformations. It creates pure, balanced results with natural depth and shine, offers up to 70% great coverage and 5 levels of lift. Additionally, because it is a demi-permanent color it cuts down on damage to the hair while providing a glossy finish with less noticeable lines of demarcation as it grows out.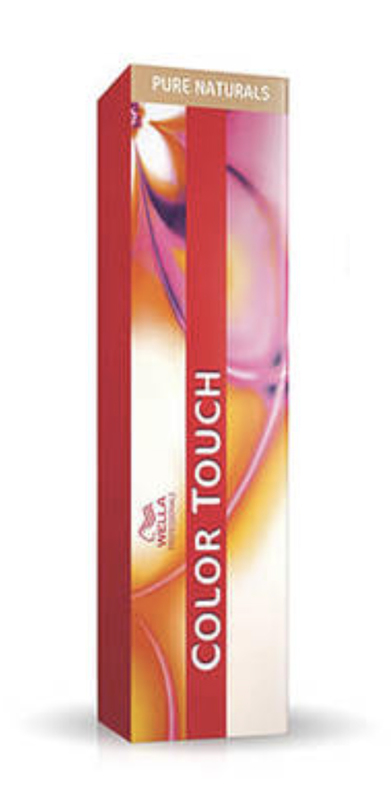 Grey Blending Step-By-Step:
Offering plenty of inspiration, Wella Professionals Festive Glow Express Services feature a quick and easy way to blend greys with Wella Professionals Color Touch. Meet: Express Blending Glow! The ideal service for the festive season, this service will add intense vibrancy while blending your greys.
Before: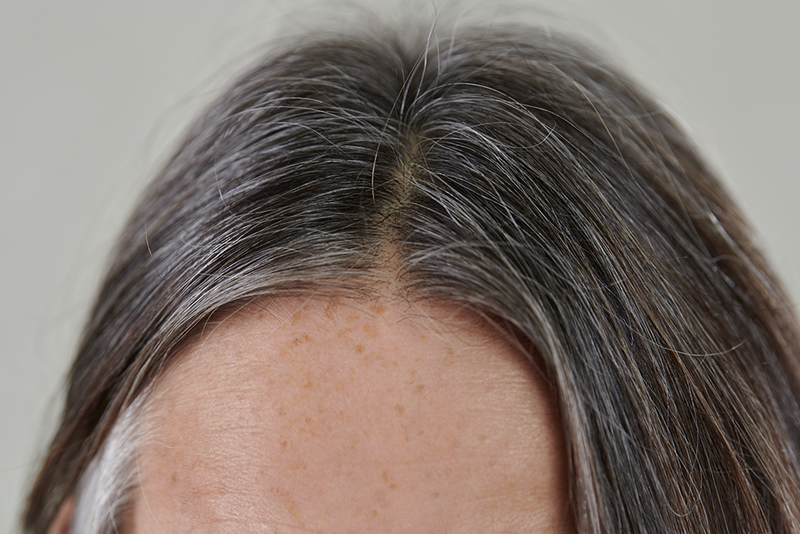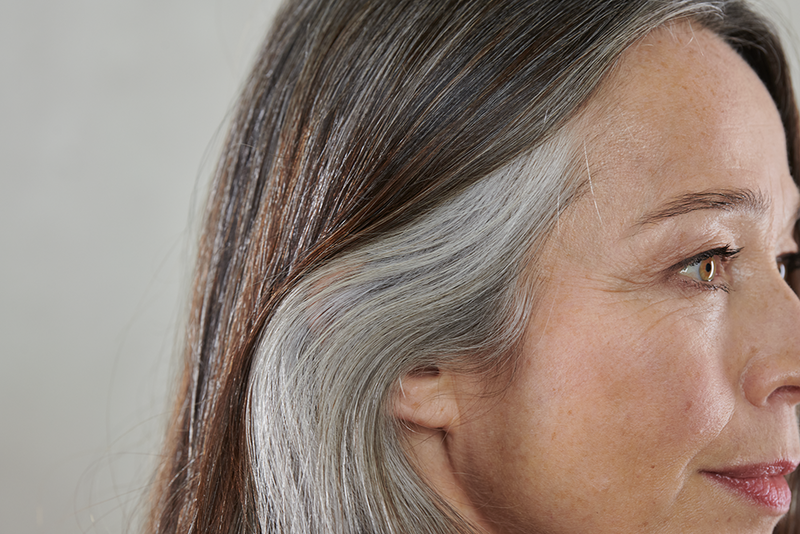 The Formulas:
A: 60g Wella Professionals Color Touch 6/0 + 120g 4%
B: 20g Wella Professionals Color Touch 9/97 + 40g 1.9%
The Steps:
Step 1: Section the hair into four sections, the back, top and each side. Start in the back section where the hair is coarse and apply Formula A from root to tip.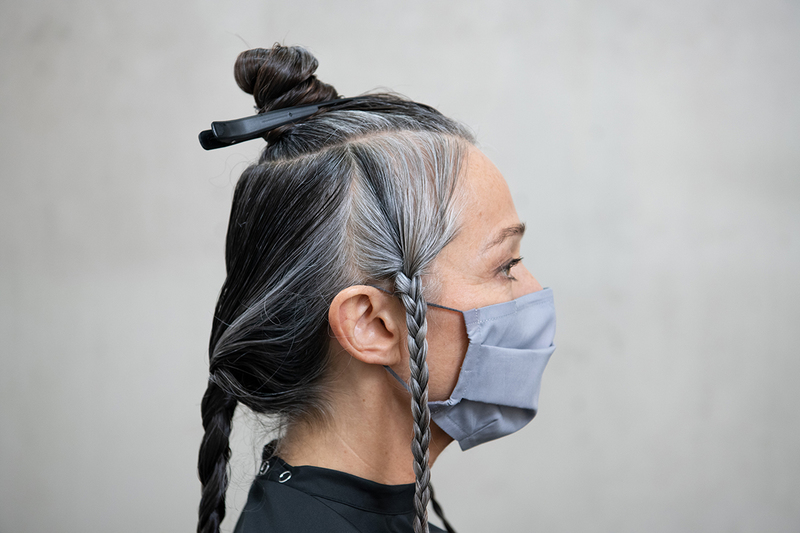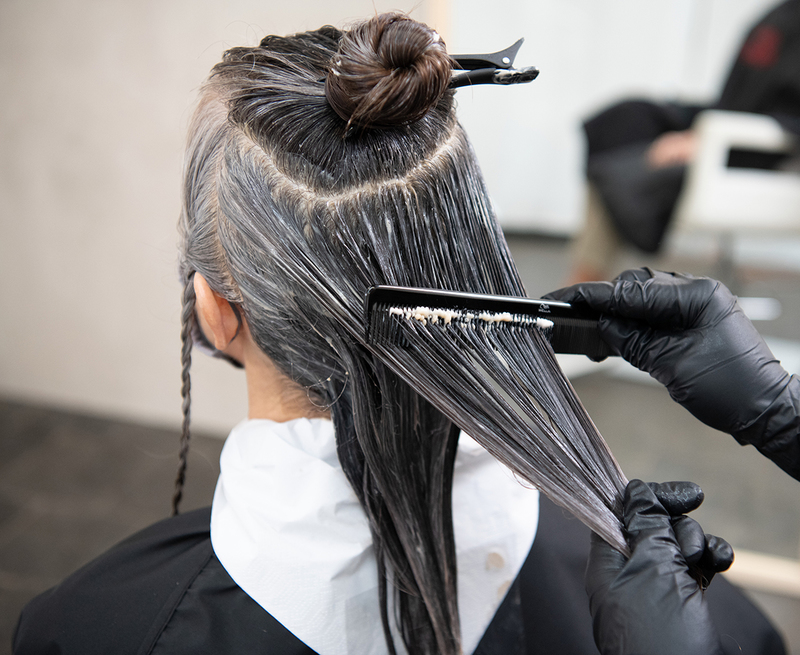 Step 2: Move to the top section and apply Formula A from root to tip. Pro tip: use a feathering technique around the hairline to avoid staining the skin and create a softer appearance.
Step 3: Finish with the side sections by applying Formula B from root to tip. Work from the sections closest to the back first and work forward to the front hairline because these areas tend to have finer hair.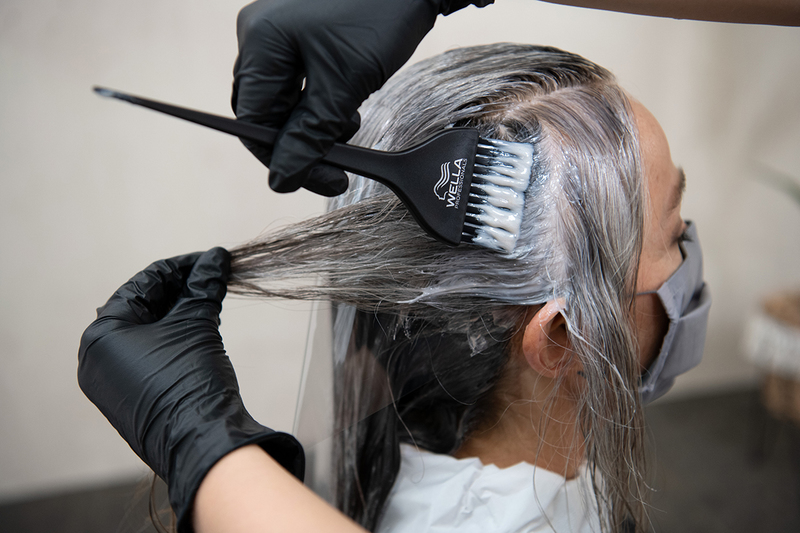 Step 4: Rinse hair with Wella Professionals ColorMotion+ Color Protection Shampoo and Conditioner to encourage better color protection and to strengthen sensitized hair with WellaPlex bonding agent. *Be sure to send your clients home with Wella Professionals ColorMotion+ Color Protection Shampoo, Conditioner and Structure+ Mask to extend the life of their color and continue strengthening the hair.
Step 5: To finish, prep hair with EIMI Thermal Image to protect hair color from the heat, add shine and nourish the hair. Then, blow-dry and heat style as desired.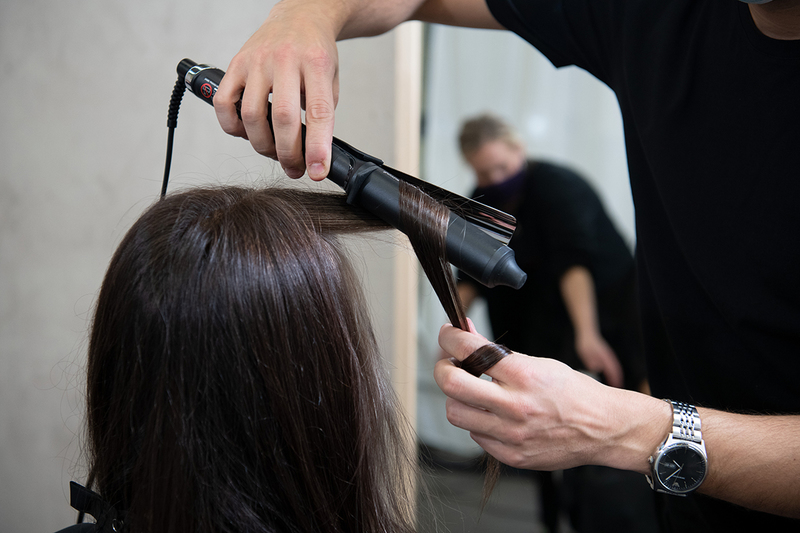 The Finished Result: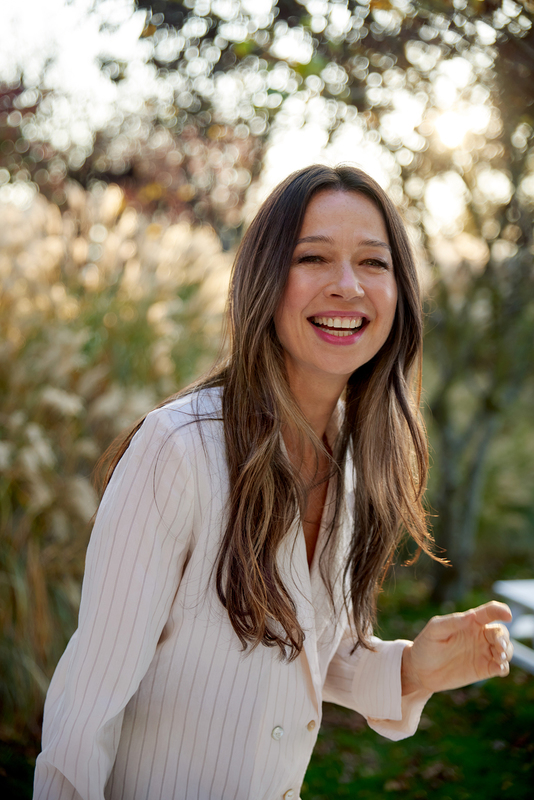 Professional Treatments:
Following any color service, it is a great idea to deeply nourish the hair. This rings especially true for gray coverage clients to help retain color as well as invigorate the hair. After rinsing color, treat your clients to a Wella Professionals Invigo Brilliance Booster. This treatment can add color vibrancy and protection for up to 7 weeks when used alongside the Invigo Brilliance care collection. To apply, after shampooing apply this in combination with a conditioner or a mask for maximum impact.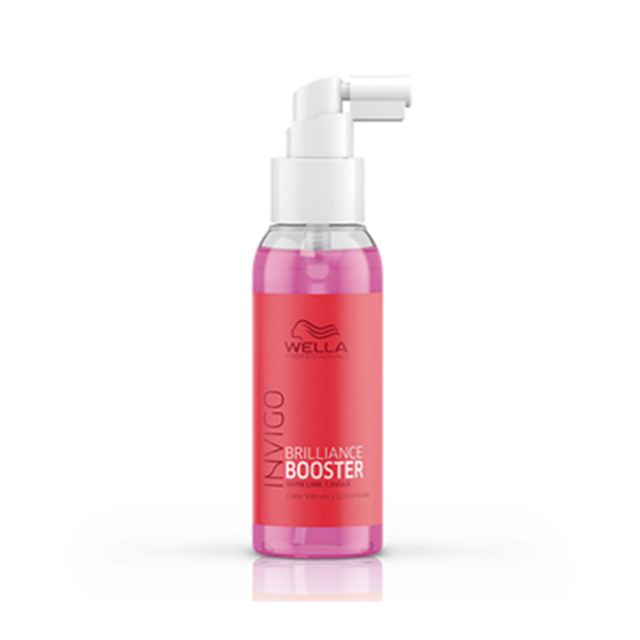 At Home
Each time hair is washed and dried, clients risk losing vibrancy and causing hair color to become dull. The best line of defense is choosing the right products to cut down on fading and excess damage, which is why it is best to pair your Wella Professionals Color Touch with Wella Professionals ColorMotion+ Color Protection Shampoo, Conditioner and Structure+ Mask. In addition to this, it is imperative to protect hair before styling with heat-protective stylers.
Cut Down On Heat Damage
Apart from cleansing, heat damage can be detrimental to the longevity of hair color. Due to this fact, a heat protection product should always be applied prior to thermal styling. Wella Professionals EIMI Smooth Thermal Image is the ideal styler to have on hand anytime heat is involved. A 2-Phase Heat Protectant Spray, it protects hair while also nourishing and smoothing to deliver a shiny result.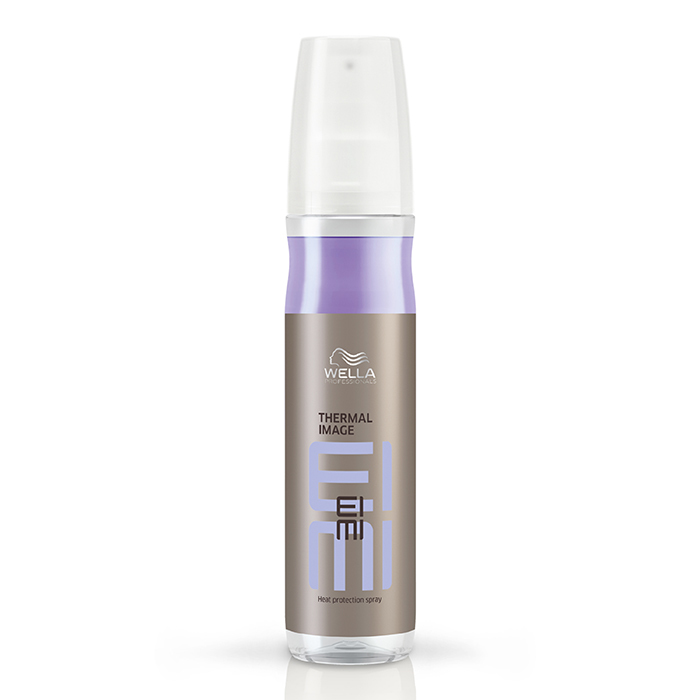 For more gray coverage tips, follow @wellahairusa and check out the latest education available at WellaEd.com!