Jalia Pettis started her career in makeup and has made a flawless transition to include hair. Utilizing both of her talents in her latest collection - LINEAGE - she shows us a fierce representation of what it means to embrace one's regality. Also inspired by her daughter - Jalia's collection is a tribute to an exploration of passion and creativity. Keep reading to see her gorgeous collection and to learn more about the artist behind it!
---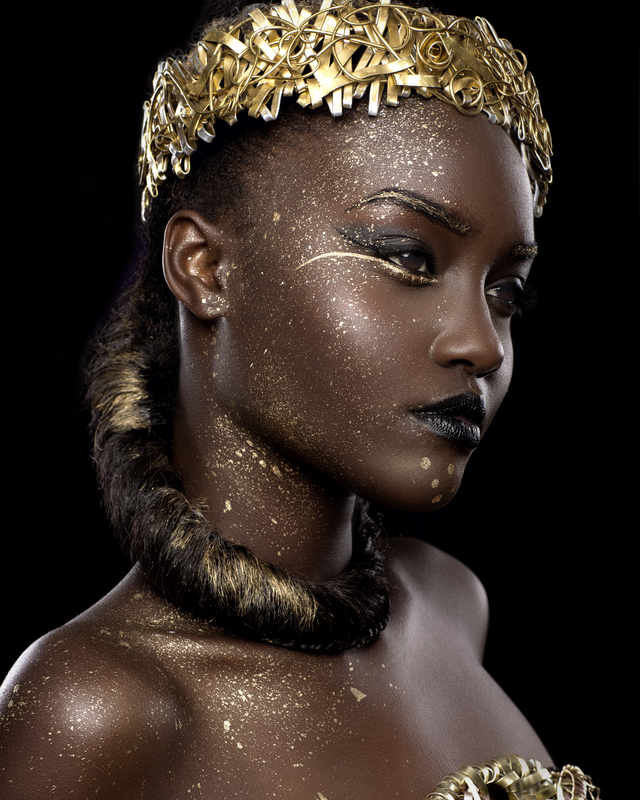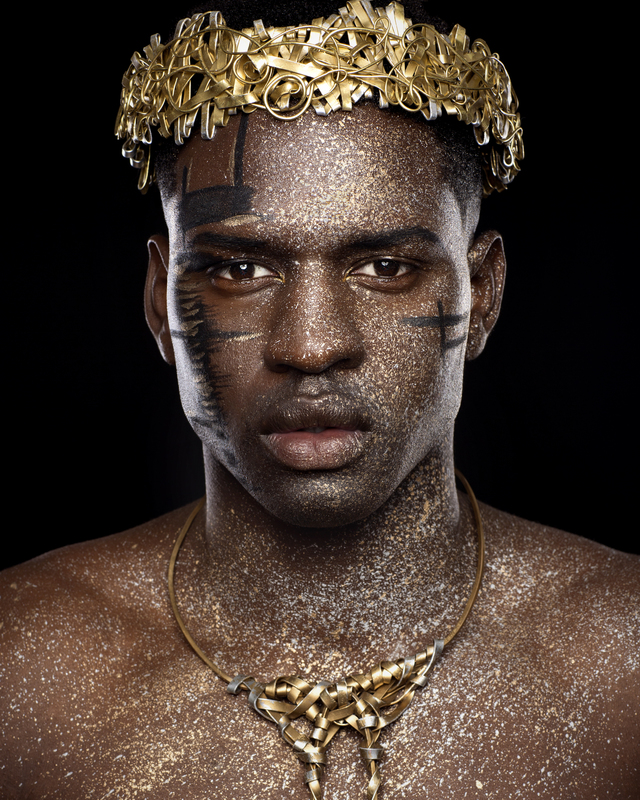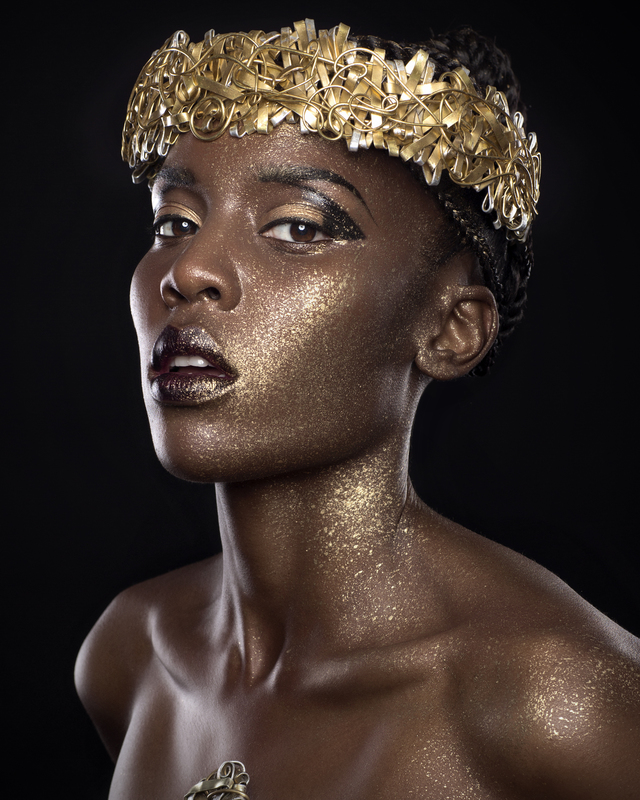 What was the inspiration behind this collection?
This collection was an ode to men and women of color to embrace their regality. I believe that history has given a false sense of self-worth and although things are changing there is always that little voice in the back of your mind that tries to creep up and make you doubt. My daughter, who is a preteen, struggles at times with self-doubt so I included her in helping me create this collection. She was not only my assistant from start to finish but she was able to see the interactions amongst everyone and the praise they gave one another.
Tell us more about you as an artist and how your work has changed over the years.
I have been a Makeup Artist for almost twelve years and only five of those years have I been licensed. Additionally, I have taken several courses and hands-on workshops to learn more as it relates to beauty and fashion. My work in the last three years alone has changed so much. I am more intentional about my time, my interactions with others, and how I create. It must have a purpose, meaning or be for the love of the craft. It cannot be wrapped in ego or ulterior motives. I also educate now, so passion is woven within everything that I do.
What did you learn about yourself through creating this collection?
In creating this collection, I learned everyone absolutely must be on the same page. The cohesiveness of everyone on this project meant a great deal to me. I had the amazing support of the photographer, Keith Bryce who is also a Hair Stylist. Before even creating the collection he and I had conversations via Messenger, and I felt like the way we communicated was so genuine. It helped that we felt similar ways about things we have experienced in the industry. He pushed me during the shoot when he felt like I could go further but in an encouraging way. The models all had an awesome rapport matter fact one of the models received a surprise engagement proposal at the conclusion of the shoot. The whole project was just meant to be!
What was your biggest challenge/greatest accomplishment?
My biggest challenge is staying relevant as a beauty pro that is older than most my colleagues. I work a lot harder to ensure my name is ringing when potential client opportunities arise. As it relates to my greatest accomplishment, I would have to say recently being referred to by someone who never even met me in person. They didn't refer me based upon my portfolio but because of my professionalism. This to me means more as I work diligently to ensure the business side works for me just as well as the beauty.
Were there any products/tools that were key to getting the looks?
In creating the looks I used hairpieces that I added on to both of the female models. They have 4C hair so I braided hair in, attached varying pieces and used edge control to achieve a slick look. With the makeup, I used Graftobian, which is one of my go-to brands, Mehron metallics, Danessa Myricks crème palette, Skindinavia and Dermalogica for skin prep. I wanted the skin to have a glow and dewiness, so I mixed a few products to achieve that appearance.
Do you have a mentor or someone you look up to in the industry for inspiration?
I have two mentors within the industry; Rodrick Samuels and Tracey Hughes. Neither has skills within my specialty which is why I appreciate them even more. They understand the full scope of being a well-rounded beauty professional. Rodrick is like an athletic coach he can cheer you on and check you all at the same time. Tracey has a great deal of patience and with her enormous years of experience doesn't make you feel less than. Rodrick introduced me to Tracey and my connection with them both is sincere.
If you could have a superpower what would it be?
I used to say fly but I'd want the "limitless pill" as my superpower. To be able to unlock my mind beyond comprehension and have an Albert Einstein IQ to create and strategize would be amazing!
Coffee or tea? Morning person or night owl?
Tea for sure and although I am more productive in the morning, I wouldn't say I am a morning person. I still must hit the snooze button a couple of times before waking up.
Favorite travel destination/bucket list location?
Bucket list location is without a doubt Paris. I absolutely would love to go there and engulf myself within their fashion and beauty scene.