Years ago, hair color was a bit of a taboo for men. While guys may have opted for dye jobs in hopes of covering up grays, most men didn't stray too far from their natural color. These days, however, men are flipping the switch when it comes to experimenting with their strands, as some of the most recognizable names in music and entertainment, such as Kayne West, Pharrell, Zayn Malik and even Jonah Hill have been toying around with color, from platinum blonde to bold pastels. And while we're all for test-driving a new shade, it's important that you get your facts straight. Check out the top five things every guy should know before switching up his color.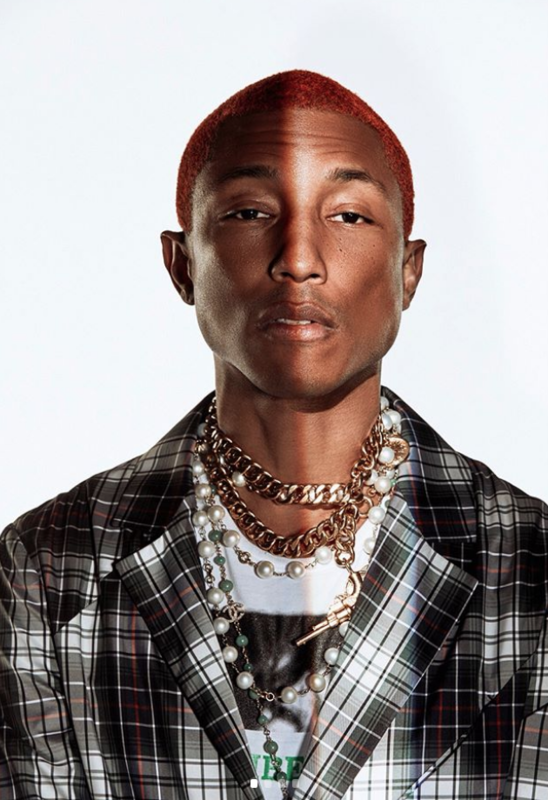 Image: Instagram/@Pharrell
Regular upkeep is necessary
Before even selecting a new shade, it's important that you understand that any color will require some sort of maintenance. Ask yourself if you're willing to put in the legwork (i.e. going to the salon for touch-ups, using a color-safe shampoo, etc.) before making the change. Darker, semi-permanent shades usually require the least amount of maintenance as they naturally fade out over time, while highlights, platinum or pastels will need a touch-up every 4-5 weeks.
Bleaching can be rough
If you are in the mood for a drastic change, you may need to undergo a lightening service before the actual color is applied. Bleach, although necessary to "lift" your color, can be extremely rough on your strands. Not only is it a timely process—the average bleaching session can last anywhere from 1-3 hours depending on your color— it can leave your scalp with a tingling feeling and can damage your hair over time.
A good colorist is key
Whatever you do, do not walk into any run-of-the-mill salon asking for a fresh color. Take the time to find a skilled colorist that is willing to walk you through the entire process and provide helpful insight into the pros and cons of whatever color you choose. Trust us, the financial savings is not worth the risk—one bad dye job may not only damage your hair for years, but it can also leave you hesitant to experiment with color ever again.

Image: Instagram/@Jonahhill
Your complexion plays a role
Don't choose a color based on whatever hue your favorite musician is wearing at the time. While celeb looks can serve as your main inspiration, it's a good idea to research which shades look best on your skin tone. For example, while a golden shade may pop against Pharrell's darker complexion, you may need to stick to an icy white blonde hue that complements your fair skin.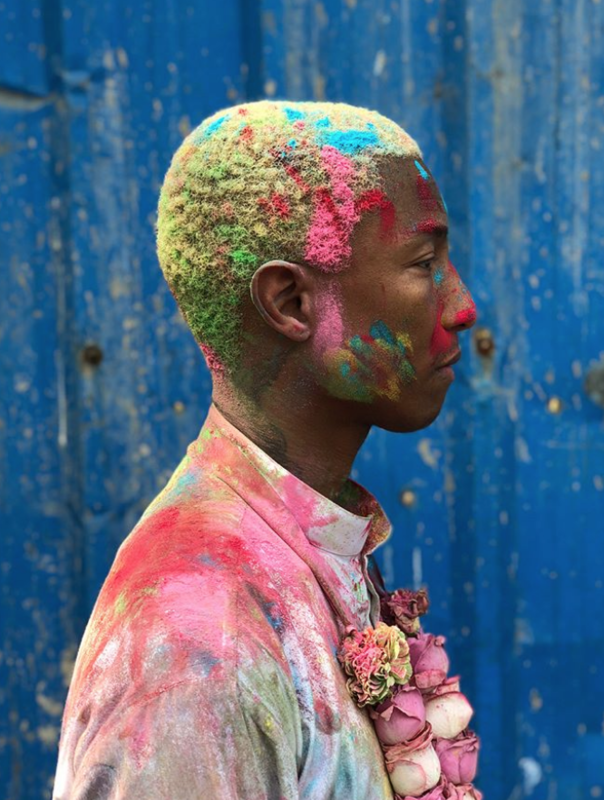 Image: Instagram/@Pharrell
Nothing lasts forever
While dying your hair is a decision that shouldn't be taken lightly, it's also important to remember that no matter what happens, you can always dye it back to your natural color. Much like your cut, your color serves as a reflection of your forever-evolving personal style—don't be afraid to try something bold or unexpected!
---
Looking for more hair tips for the season? Check out these grooming guides and stay tuned for even more hair inspiration!