Locks are brightening up for summer all around us and while balayage and 4D hair painting have surely had their moment, none have shone quite as bright as Platinum Blonde. Although this has been a staple color for celebs like Katy Perry or Gwen Stefani this bold look has recently been seen on celebs like Karlie Kloss, Cara Delevingne and Sarah Michelle Gellar.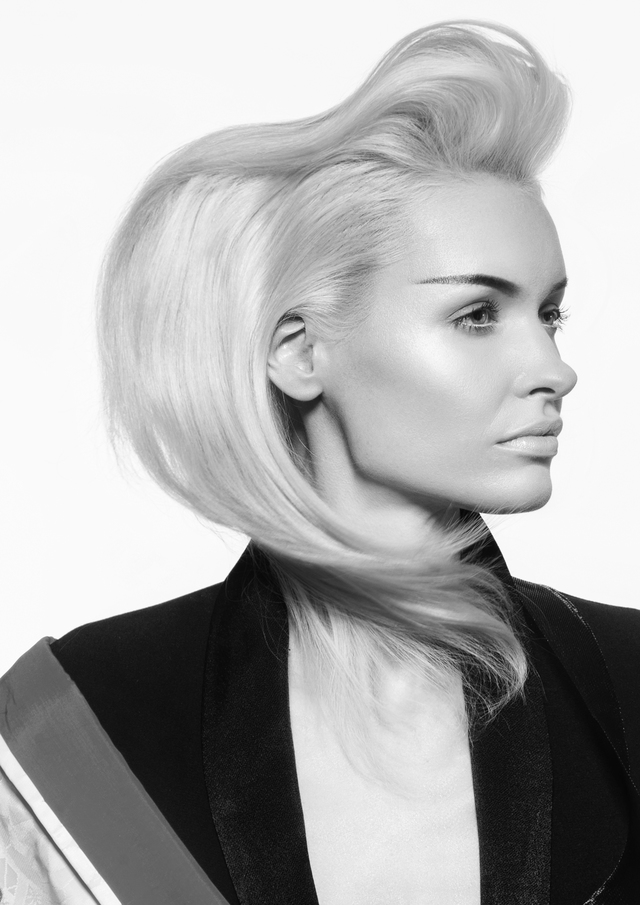 Stylist Mirza Batanovic agrees, "Platinum is in because it's a bold statement on any length of hair, and if you choose your shade of "cool" or platinum blonde based on your skin tone and eye color it can be really transformative while enhancing to your face. Great leave in conditioners are key to keeping it fresh, healthy and shiny. And less hot tools, is better."
As with any hair color, the health of the hair is ultimately the most important. If you're choosing to take on this shade be prepared that you may not get your dream color at your first appointment. It takes time to go lighter, especially if you want to do it the right way. Luckily there are a few things you can do at home to prepare and to take care of your color once you get the desired hue. Whether you're going for all over platinum and brightening up of your current hue or for some new highlights, you'll want to invest in a purple shampoo. label.m Cool Blonde and KEVIN.MURPHY BLONDE.ANGEL are two of our favorite shampoo and conditioners and with new treatments like SHIMMER.ME BLONDE, you're a few quick spritzes away from color perfection.
---
For even more tricks and trends, be sure to check out all of the articles on Bangstyle!