Anyone who colors their hair regularly is privy to Redken Shades EQ. This professional-only product is a staple in most salons across the world and has been the most talked-about demi-permanent line for ages. Redken Shades EQ performs more like a conditioner than a hair dye and is available in an array of intermixable colors. It is the answer to correcting unwanted tones (read: brassy), switching up your shade with a non-committal color (pastels anyone?), or simply adding a serious dose of shine. No matter what your go-to shade is, Redken Shades EQ should be part of everyone's salon service.
Supercharge Blonde Shades

With a multitude of bases and endless new abilities to lift any level, blonde hair ranges from beachy to platinum and everything in between. One of the biggest detriments to blonde hair often comes in the form of brassy undertones. A natural progression anytime you are lifting hair color, the question isn't if it will happen but how to fix it. The answer is: Redken Shades EQ Bonder Inside.
High lift levels tend to be overly sensitized, which is why Redken Shades EQ now with Bonder Inside is the haircolor that hair loves. This formula already includes a bond-builder in the formula to strengthen and protect more than the leading bonding additive** for a stronger hair fiber.* Also available in CLEAR, this is the ideal add-on service for anyone in need of a little extra TLC!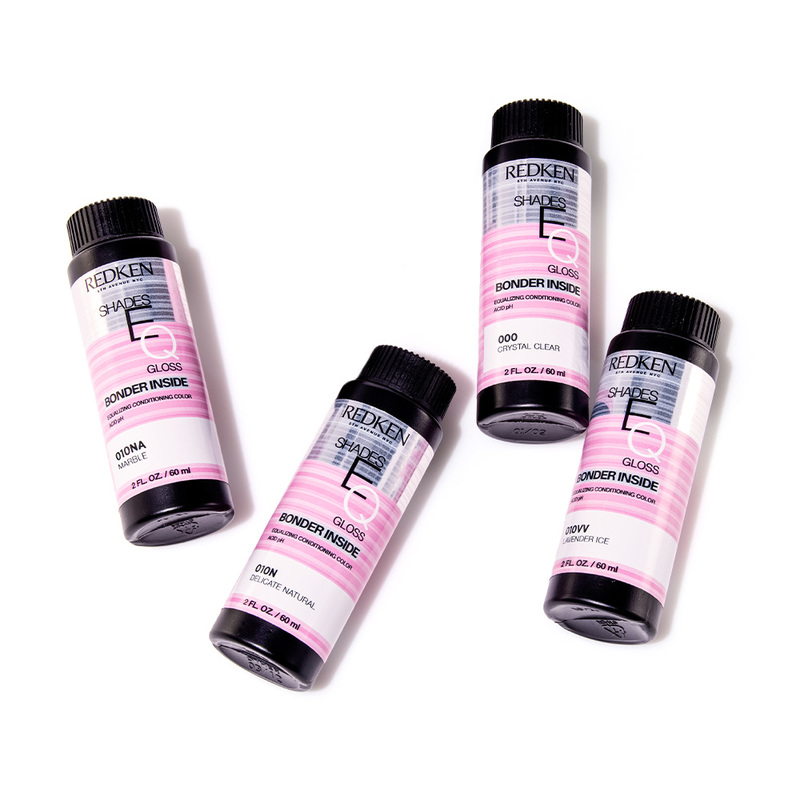 Add Dimension to Brunettes

Not only do brunettes make up the majority of base shades, but their popularity has also skyrocketed over the past few seasons. As we head into fall and everyone is on the search for more low-maintenance looks, we're sure to see multi-dimensional brunettes at every turn.
With a range of brunette bases, Shades EQ has the ability to take your shade cool, warm or neutral. In addition to refreshing your tone and adding condition, it can also be a great service to ask for if you are looking for a subtle wash of color to blend your grays.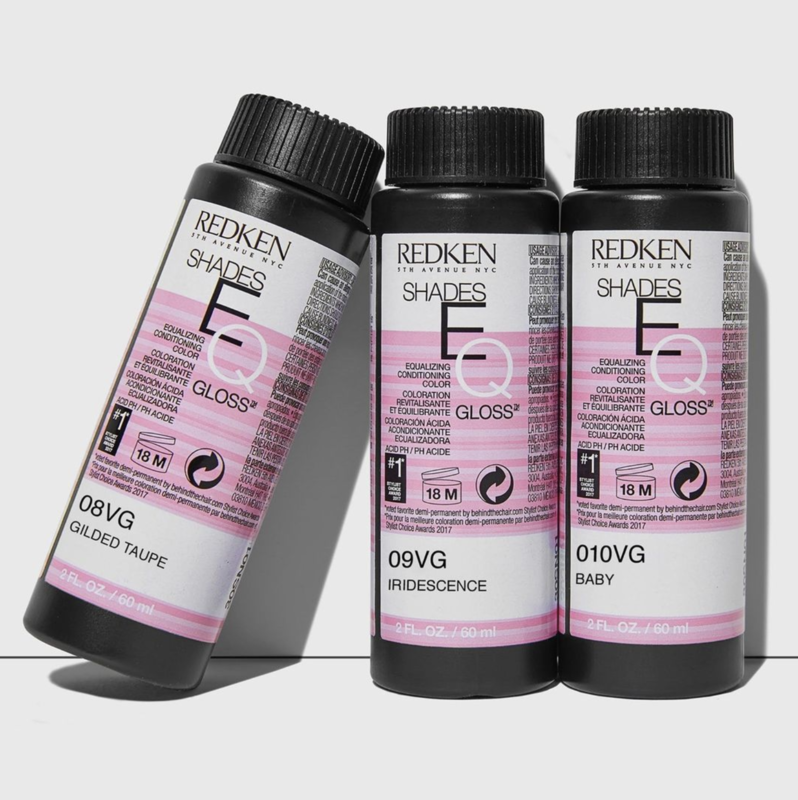 Gray Coverage

If you're looking for more coverage for grays, Redken has a few great options to ask for in the salon.
Shades EQ is great to blend grays with a formula that will gently fade over time. If you only have a few gray hairs or want a low-maintenance coverage option, this is your answer.
Shades EQ Color Lacquers combines the same easy liquid application as Shades EQ, but in a permanent formula that results in 100% gray coverage.
The NEW! Shades EQ Color Lacquers 10 Minute provides quick and easy applications with a 10-minute processing time, which means you can easily cover grays and go!
As always, chat with your stylist about which option is best for your coverage needs.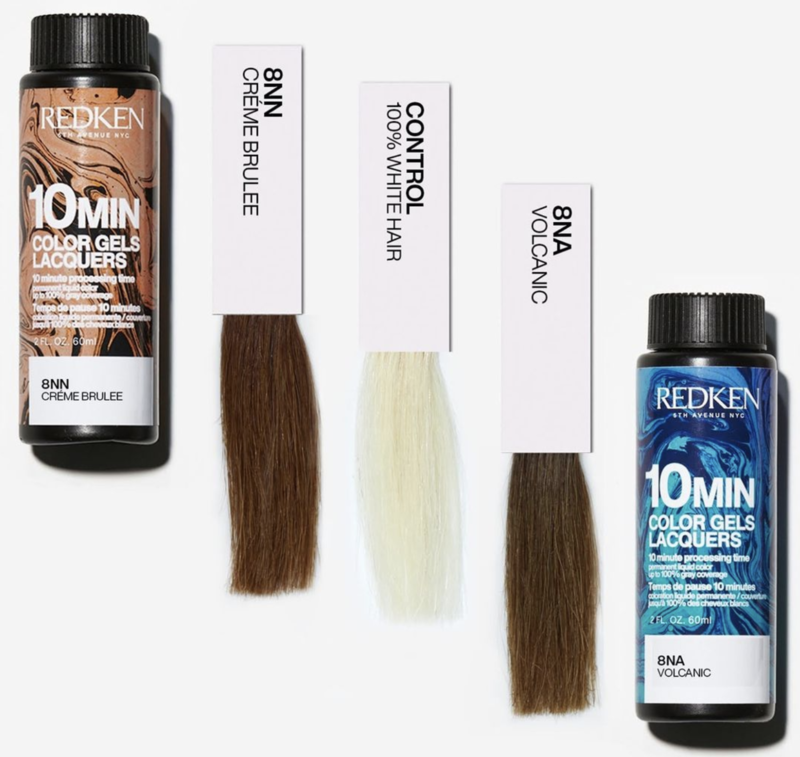 Refreshed Redheads

Ranging from subtle to vibrant, red hair can take on a multitude of various levels. Whether you're a true redhead or are looking to add warmth to your shade, Redken Shades EQ gives you the ability to try on all kinds of tones before meeting your match. Due to the low-key nature of Shades EQ, you can be a subtle strawberry blonde in summer and transition to deeper copper during fall.
Test Out Pastel Tones

Millennial pink? Dusty lavender? Classic Blue? With no line of demarcation and a subtle grow-out, Shades EQ is the ideal way to try on pastel shades without damaging your hair. If you already have blonde or pre-lightened hair, making the switch is simple.
*versus without Shades EQ Bonder Inside
**Flash Lift + competitor additive & Shades EQ Gloss + competitor additive vs. Flash Lift Bonder Inside & Shades EQ Bonder Inside