The inspiration behind this concept was the combination of hues merging de-saturated with saturated colors, primarily warm and cool. Previous season's trends have contrasted vibrant, in-your-face colors and subtle pastels; this new concept combines the both of them. It takes the fall season literally; seeing life burst and bloom with color in spring, sustain itself during summer and then wither away for autumn. Dried rose hair is a combination of subtlety and contrast. To me it is about finding the beauty in the break down. It's about a not so perfect hair color, working out perfectly.
The trends that continue this season consist of de-saturated/muted colors, going for an overall wash of darker colors, working more with natural bases and embracing warm fall tones. To me, Dried Rose Hair celebrates all of them as we move into winter as "a turning of leaves" of sorts. It shows the whole process of transitioning colors, on one canvas. This style is the perfect embrace of warmth for fall, while welcoming the coolness of winter shades. It allows you to transition from one season to the next while working with your natural base color, which I believe will be the next wave for the new season.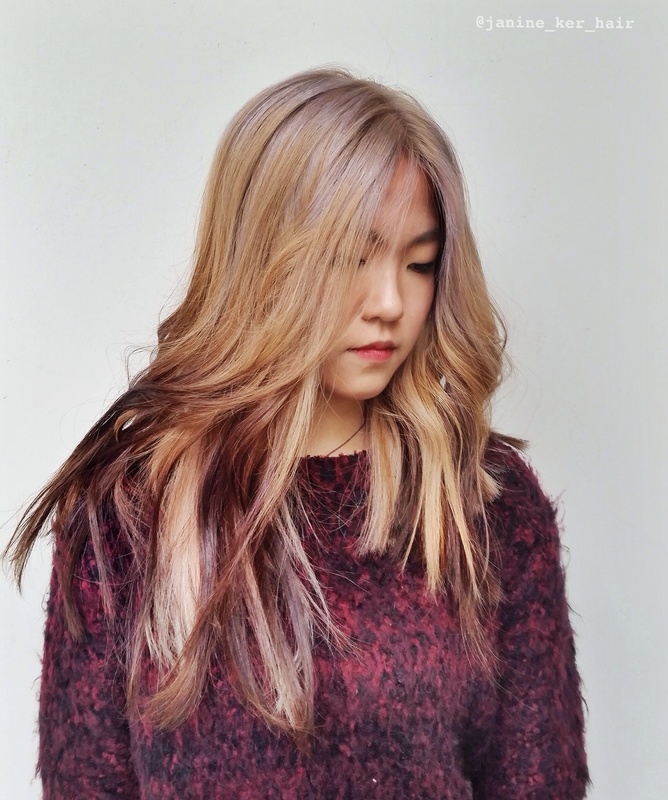 This color came from a decision to embrace warmth and even brassiness, in an artful way, in a way that guides it into a total look. As we all know with fashion, looks recreate themselves with a contemporary twist. To create the look I incorporate the natural color, whether it is roots or a reverse ombre. You can play with it to give it either a subtle or strong contrast. Lightener is definitely involved to place the cool/de-saturated tones in. If you are working with a natural brunette, you can use their warm tones, as this trend embraces this tone, which otherwise would be an obstacle.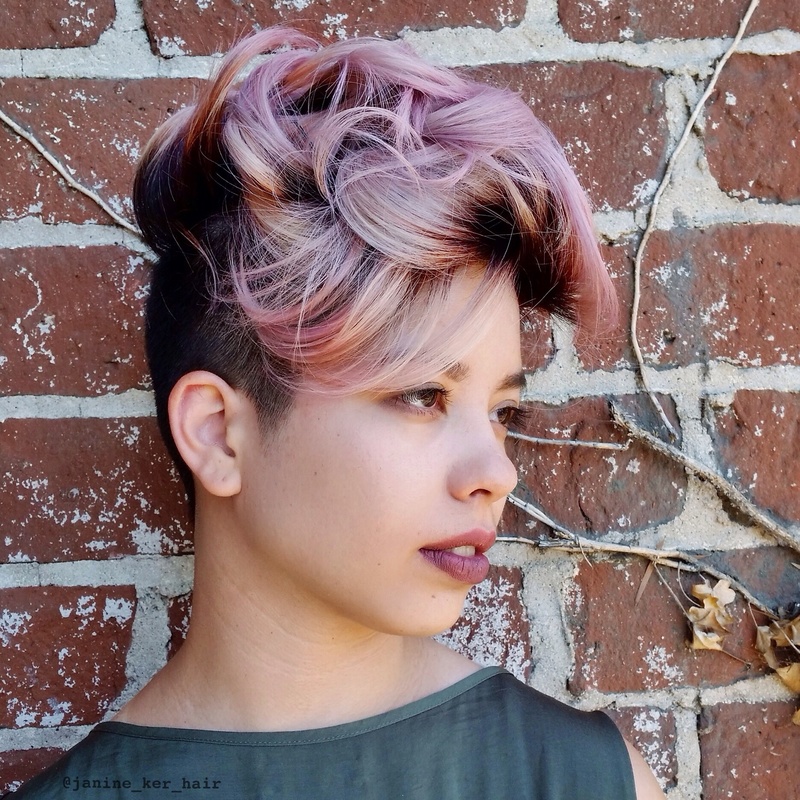 Embracing natural bases to get a full range of color, this trend will either add contrast to a darker tone or a muted punch to a lighter look, depending on their natural level. With upkeep being minimal, similar to that of an ombre or somber, touch ups may be needed occasionally for the fantasy colors but is otherwise a fun and easy new trend to try this season!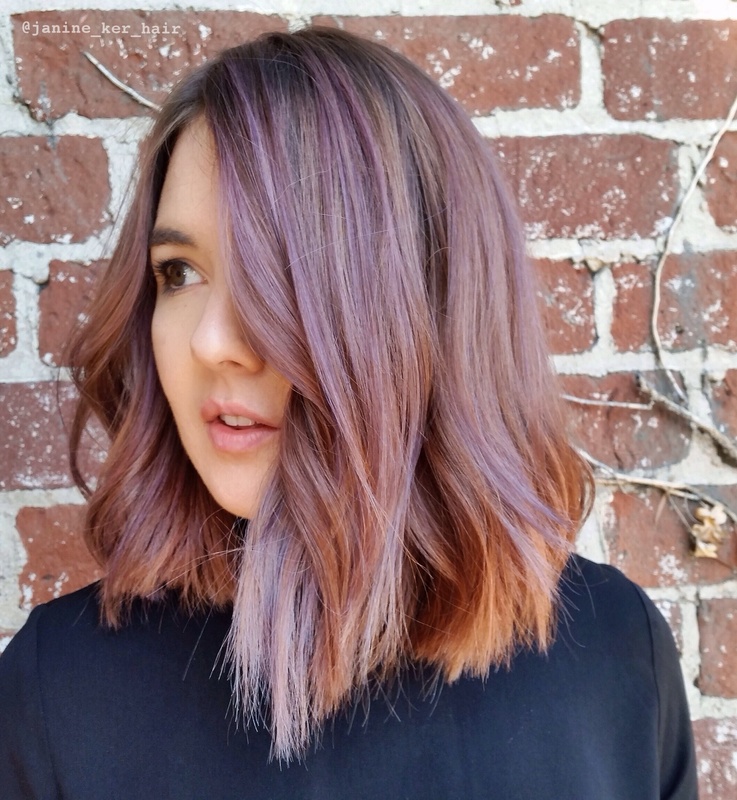 For even more tips, trends and tutorials be sure to stalk Janine on Bangstyle and see her latest adventures on Instagram!