Finger waves are usually attributed to the 1920's, classic styling, or practicing for State Board. After seeing Natasja Keizer's amazing work, I see finger waves in a new light… Take a peek and get ready to be inspired.
Hear more about her inspirations, how this collection came to life, and learn more about her!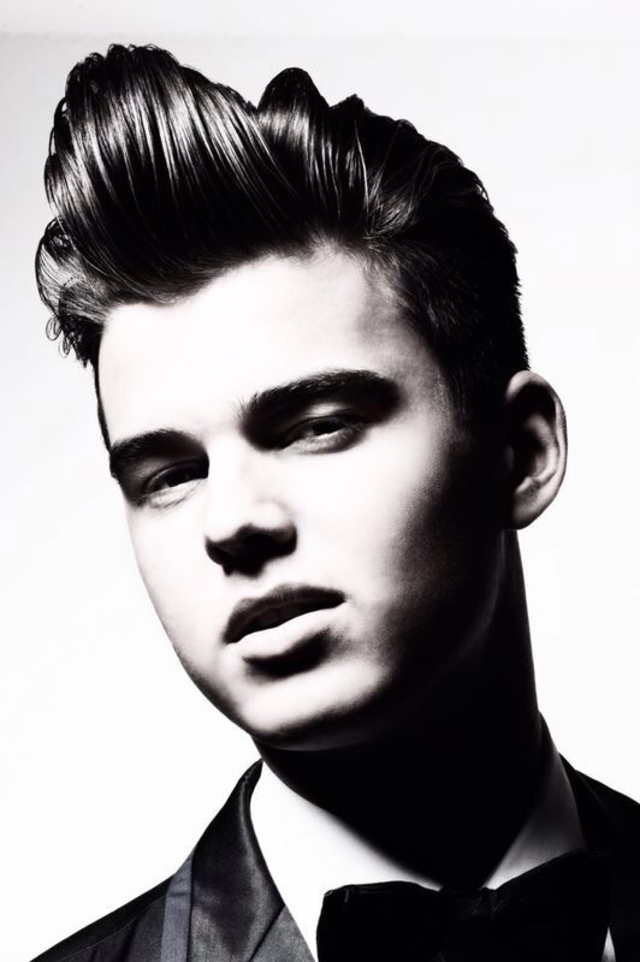 Q: How did you achieve this finger wave look seen in your Men styling collection.
A: I used a strong gel on wet hair as my base. After this I started parting on the sides and creating waves using a small comb and my fingers. On the top of the bridge I placed a finger wave metal clip. Dry the hair and there is the look.
Q: How did you dream up this look?
A: I wanted to show an ARTISAN look. So finger waves fit in this perfectly. Even the clothing , photography and the make up has this feeling. Collection complete.
Q: Any tips or tricks wishing to create a finger wave look? Did you used heat or product?
A: For men, work on wet hair, choose a strong gel like L'anza's Ultimate Gel. Comb the hair and push it back so you can find the best way to create your waves. Use finger waves clips on the bridge of the wave. Use some heat without blowing to dry the hair.
For woman, make finger waves on dry hair, use a hairspray in combination with your curly iron. All the curls have to be curled in the SAME direction. Comb it and use finger waves clips. Again hairspray, keep it like this for 20 minutes and remove the clips.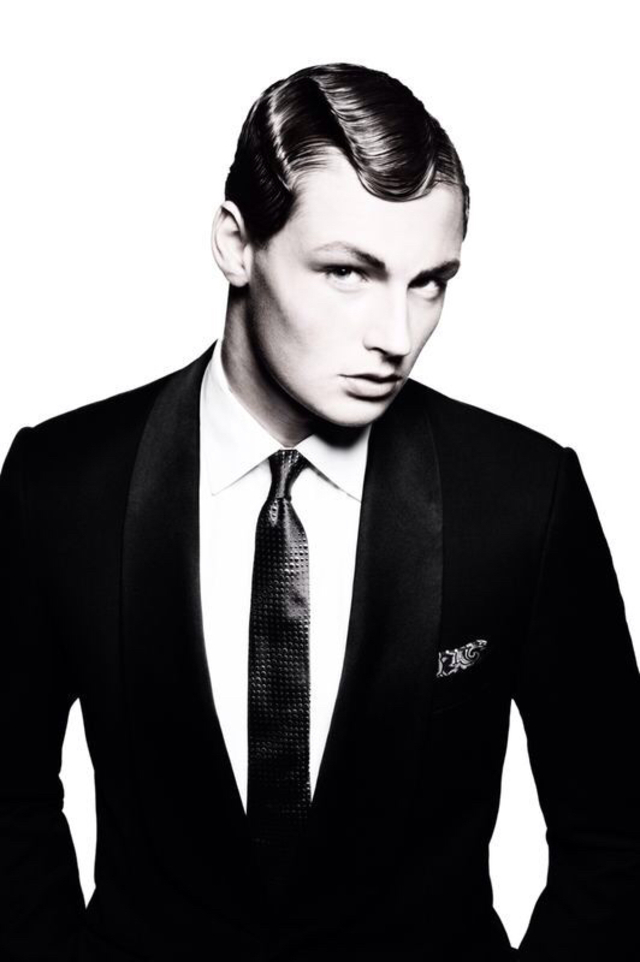 Q: What drew you to doing a Men's look?
A: I love men. Just joking. Mostly I work on women's hair but as a professional hairdresser I love to be versatile. It is also much harder to create something different and special for men. My passion is cutting and that is a skill you use mainly for men.
Q: What trends do you think we will see men wearing next season?
A: The trend for men in 2016 will be the beard. This will be in combination with back combed hair. This year we saw a lot of short shaved sides next year the sides can be longer. Product in this hairstyle is very important. The look must be clean and shiny. Pomade is the right product to create this look.
Q: Can you tell us a little bit more about you and your background in styling?
A: At the age of 16 I joined the Dutch national hairdressers team for youth and started with hairdresser competitions. That is all about styling. My passion however is cutting and styling of hair and create the best look for my model or costumer. Experience and product use are very important and after 24 years I still can say.....I LOVE MY JOB.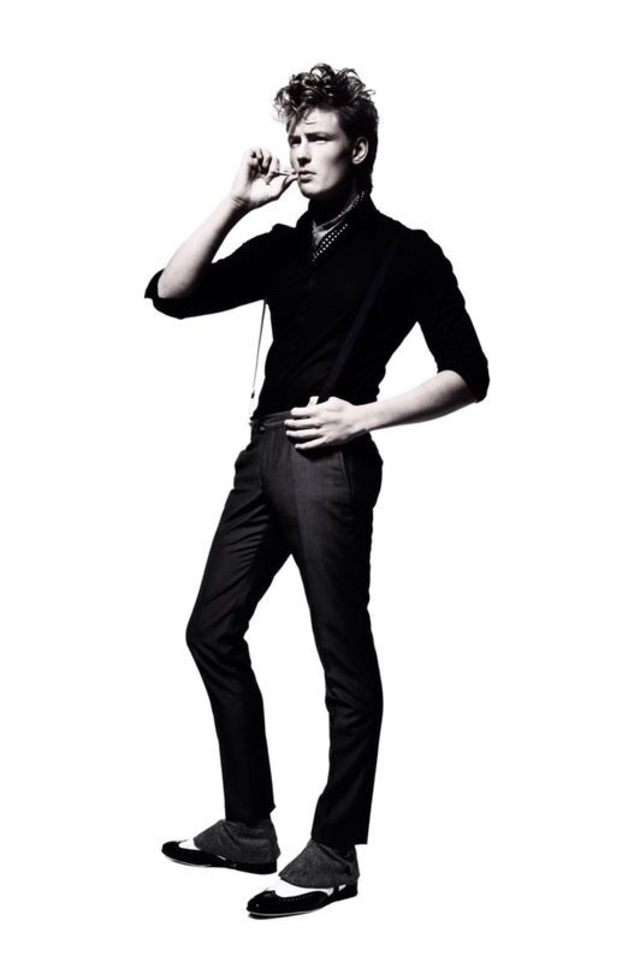 Q: Can you give us a bit of insight into what the typical creative process behind creating your gorgeous collections is like?
A: It all start with inspiration. It can be everything.....a movie.....nature....music or the Internet. Than I have to feel it inside my body and from there I'm gonna create moodboards. Find the perfect models, photographer, make up artist and stylist and shoot my collection.
Q: If you had a superpower, what would it be?
A: hahaha hmmmm superpower.....that I could fly and have a Birdseye view at all different cultures worldwide to get inspiration. So not superman but SUPERWOMAN.....lol
Q: So far, what is your biggest accomplishment been in your career?
A: That I completely unexpected won the Big Shot Men's shot of the year international 2015 of behindthechair.com
Q: If you could talk to yourself at the start of your career what advice would you give your younger self?
A: I would say..... Follow your heart...and never NEVER give up....and stay focused and critical to yourselves. Just like you did your whole career !!!!!
Q: What is some advice you can offer the next generation of stylist?
A: Work hard in silence
Let your success
Be your noise
Be sure to stalk Natasja on Bangstyle to see all of her latest inspirations!