As we approach one of everyone's favorite holiday's – Halloween – Absolute Studio MGT has created a new collection that will have us all looking forward to this season's parties, decorations and trick or treating! Lead Hair Artist Matthew Tyldesley details below the team's process and where the inspiration for the fabulous collection came from. Be sure to keep reading to see all the details!
---
The witching hour occurs from Midnight to 2 AM daily. It is at this time the witches gather and at their most powerful. Every great witch channels great power but also a great fashion sense and perfect hairstyle. Cloaked in her finest wardrobe and best lip hue she conquers this Halloween night with her coven in style. Absolute Studio MGT presents a bewitchingly, spooktacular beauty collection – Bewitched.
For a couple years now my good friend Genna Yussman Greene and I had discussed possibly doing a seasonal photoshoot with witches as inspiration. It was only a few weeks ago she had been designing witch costumes that she wanted to photograph and enlisted the help of Photographer, Tony Welscher.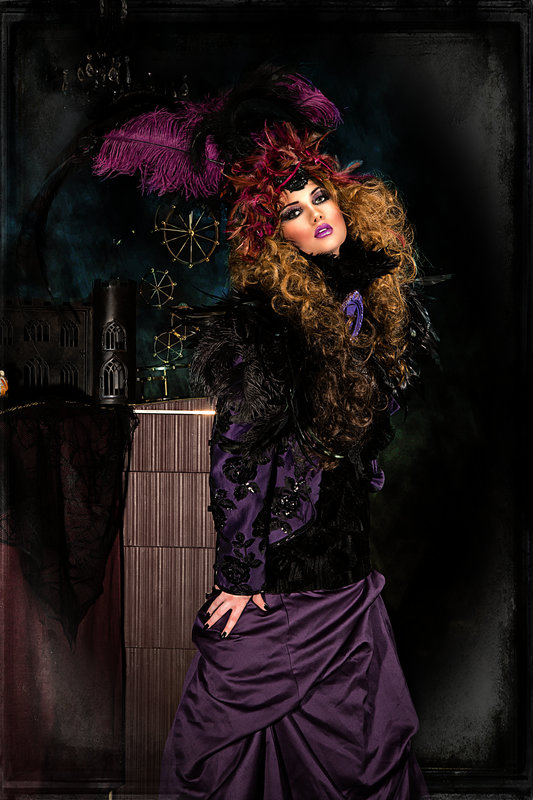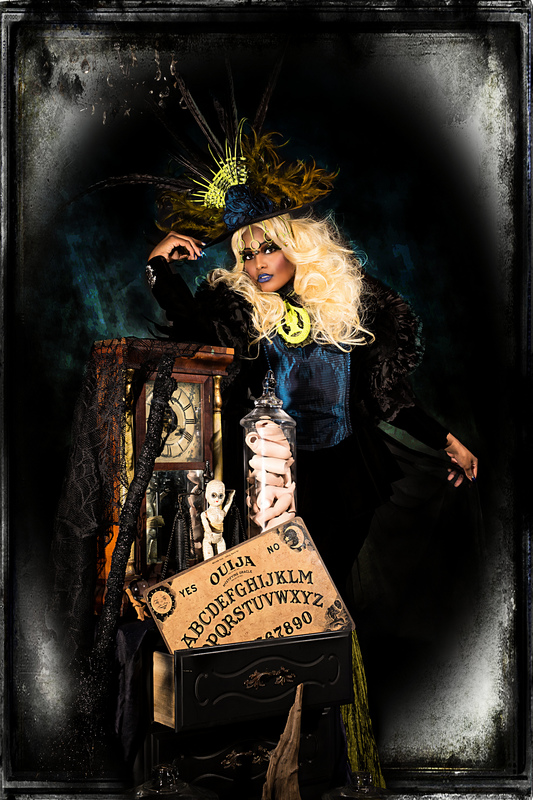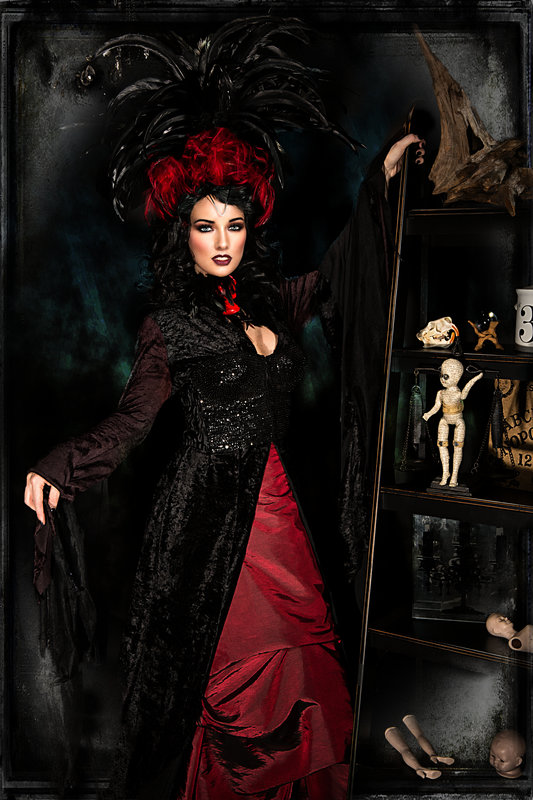 For the hair, we discussed big hair, full of texture and volume. I cleaned and prepped three front lace wigs with Sam Villa's Marcel 2-in-1 Iron and set the curl with a single prong clips the night prior. The day of the shoot I wig wrapped each model's own hair by cornrowing their hair and securing them with wig caps. Once the wigs were fastened, their hair all clips were removed and each section of hair was backcombed with the Sam Villa Finishing Brush and the hair was shaped with Redken Control 28 – my must-have product on set, it allows me to build and sustain any shape I need with several hours of hold. I think fall is the perfect time for curls, texture and big volume.
Jamie Stahl's not only modeled for us but was also responsible for doing all the model's makeup alongside her own. There was a strong emphasis on facial contouring, smoky eyes, defined brows and a bold lip hue.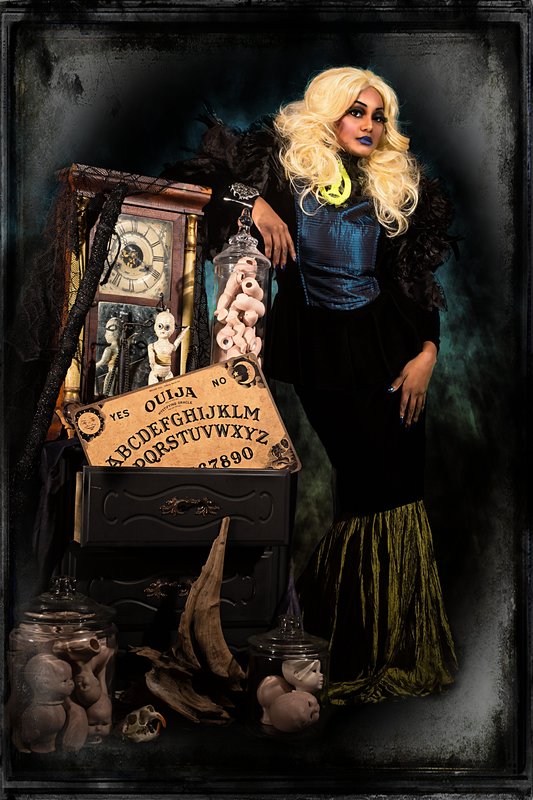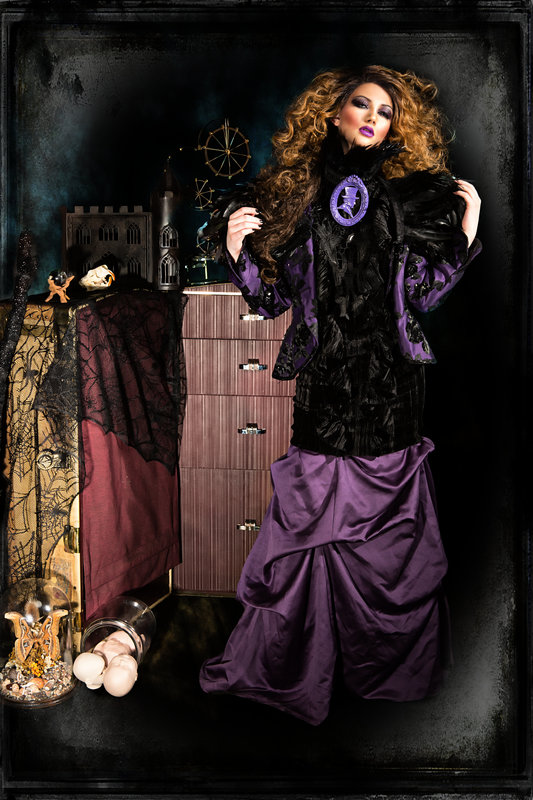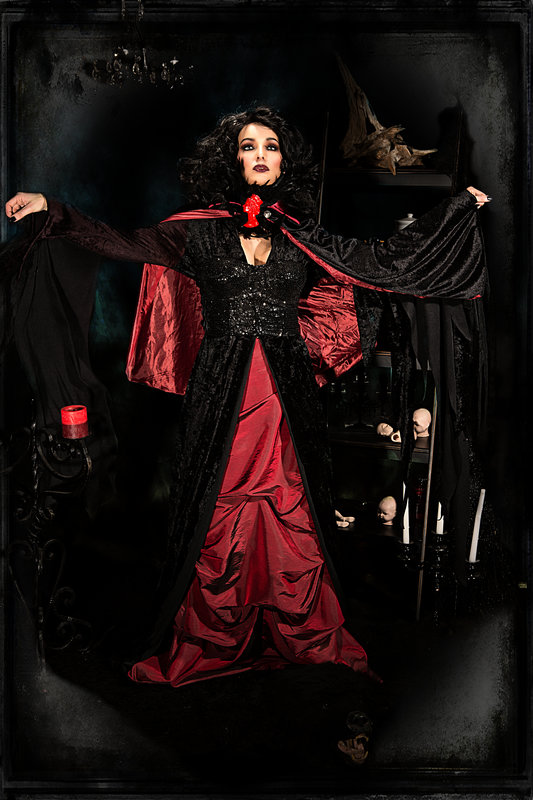 I really loved the sets Genna had designed with her assistant, Love. She compiled old dolls, an Ouija board, candles and textiles that added to the whole horror vibe. I also love the combination of the glamour and fashion with the macabre atmosphere we created. We spent a few short hours one evening executing the looks and Tony did a wonderful job of capturing the mood of each model on camera.
Reflecting on the images, I love how gorgeous the models look. They possess power, strength and confidence with a flair for fashion. I especially loved the classic Hollywood nostalgia with the modern pop feel.
This whole shoot has inspired me to possibly want to dress up as a warlock! I tend to want to dress on the scarier side but still keep it fun. Halloween has always been my favorite holiday and season.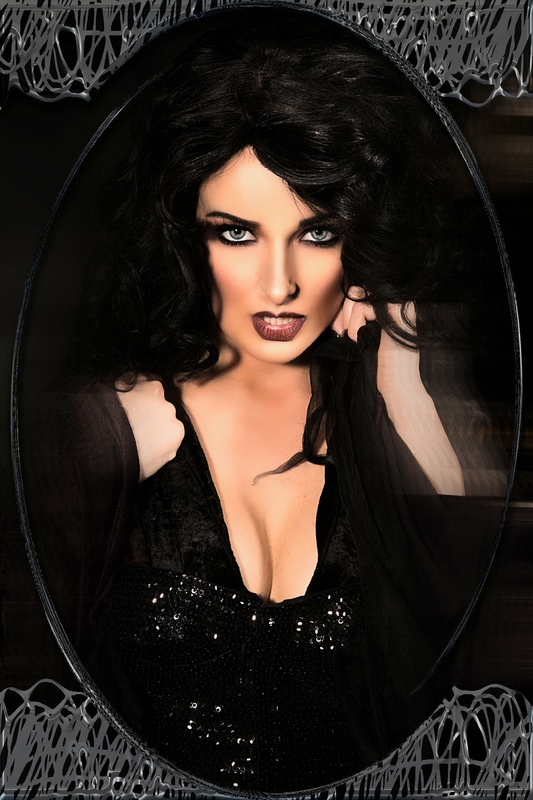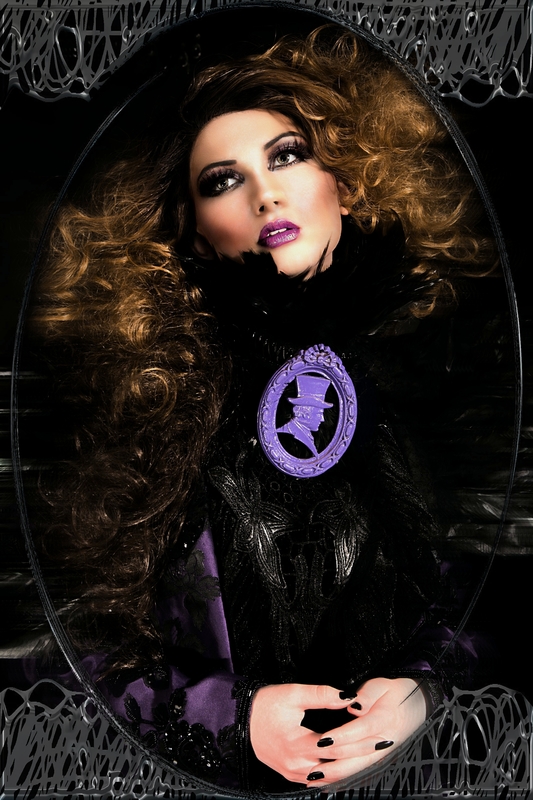 Want to see more? Go behind the scenes with the team!
Be sure to stalk Matthew Tyldesley on Bangstyle and stay tuned for even more inspiration!
CREDITS:
Creative Direction/ Wardrobe/Retouching | Genna Yussman Greene @gennayussman
Photography | Tony Welscher @dawstudio
Makeup | Jamie Stahl @miss_bettyjames
Hair | Matthew Tyldesley @hairbymatt
Assistants | Love Yascone @love_yascone
Models | Kaydra Hobbs @kaee_ma
Jamie Stahl @miss_bettyjames
Antonia Turner @hollowfreak666