Cover Photo Hair By: Samantha Wilson
Don't have a costume for Halloween yet? I know me either… Here are a few fun and easy last minute ideas so you can still be the Belle of the Ball ;)
---
My beau decided yesterday that he wanted to be a fisherman, he wanted a halloween costume that showed off his beard… No comment. With that being said, he suggested I be a Mermaid! Personally I think it would be better with him as a Merman, but I'll take the bait.
Mermaid:
For this look, we suggest prepping hair to a beachy wave. Blow dry hair and loosely curl sections of hair in alternating directions. We always spritz HAIR.RESORT.SPRAY on tendrils after to add the perfect texture for the waves and to prep the hair for the COLOR.BUG.
The colour scheme is ultimately up to you but we suggest using pink and purple COLOR.BUG. Placement can either be an ombre effect from root to end or a mix of colorful strands.
HOW TO USE COLOR.BUG:
With a towel draped around your shoulders to protect your clothes, apply a hair product of your choice (we recommend SESSION.SPRAY, HAIR.RESORT.SPRAY, or NIGHT.RIDER and then COLOR.BUG to make it stick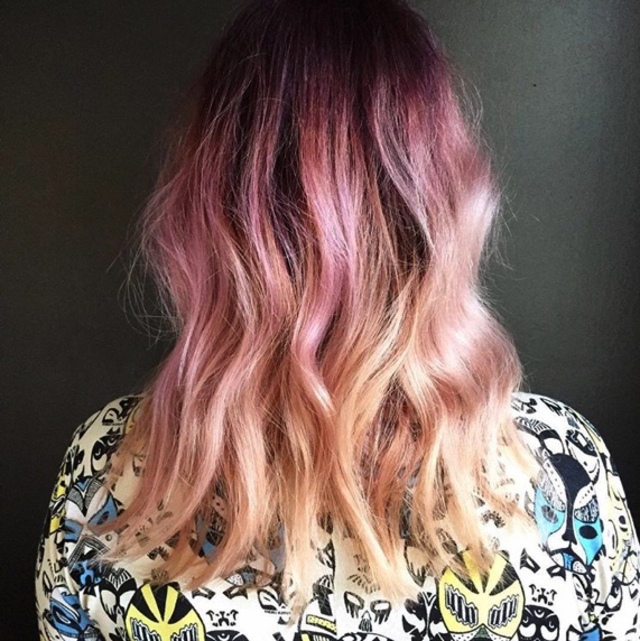 Hair by: Emma Hallstensson

---
Why not go white? Every other girl is going grey but lets play with white to have a GOT's night out! The great part about this is that every girl has dry shampoo at home… if you don't, you really should. Go crazy with that dry shampoo and spray to oversaturate hair to a white color. Then try on this Game of Thrones Inspired Khaleesi hair tutorial by Sam Villa! Put on your best flowey dress, and boom done! You may not have a horse to ride in on, but that's what sidekicks are for!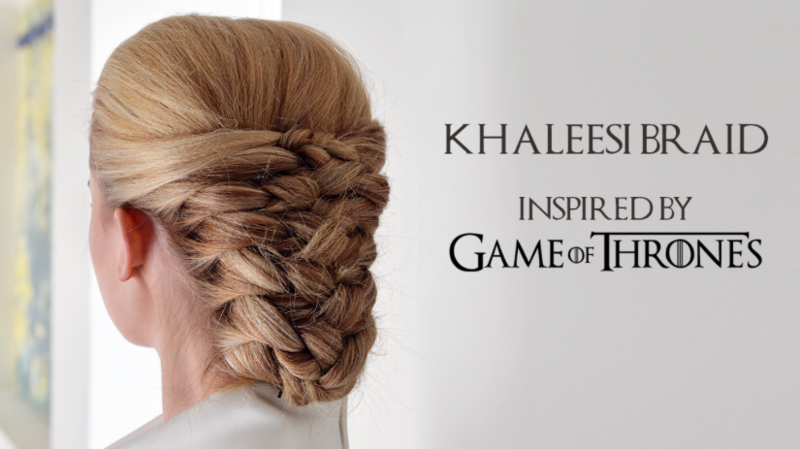 ---
Mad Men:
Have some hair gel lying around? For men, what's easier than Mad Men! Don (there's a pun coming) a crisp white shirt and retro tie, slick that hair back add some ray bans and grab a martini glass. There you have it, Don Draper. Make sure that part is way off to one side and slick it down and back with a comb and gel, try amika's Haute Mess Texture Gel, because Don is the ultimate Haute Mess!
You can easily be a matching Mad Woman too! Whether you're a Betty or a Peggy, theres an easy hairstyle for you too!
For the Betty's its all about VOLUME! Apply a volumizing product like I WANT BODY, or this Foaming Volumizer. After a good blowout, set that hair in pin curls, spray with a Touchable Hair Spray, let cool. Once hair is set, you can either comb hair back for no part, or go for a drastic side part. If you need, add a few curls toward the ends of your hair and be sure to comb through with a styling brush, to add the subtle softness of that era into your do.
For the Peggy's, if you already have bangs - you can go for her season 1 look. If not stick to the side swept sweetness of the later seasons. Peggy loves a flip! Prep hair with a blow dry lotion to aid in control. While blowing hair out, work the ends by placing a round brush on top of sections (with heat directed up) roll brush away and up to get the perfect flip! Make sure to spray with a strong hold spray to make sure your hair stays all night!
Hair By: Whitney Vermeer Hair By: Amy Laing
Inspiration is everywhere! Be sure to check out Bangstyle for everyday looks and editoral hair art!