You can sometimes still get away with air-drying in the winter months, but as the temps continue to drop, gone are the days of wash and wear hair. Instead, you'll probably notice yourself busting out the blow-dryer much more often! This means you're in need of heat protection. With plenty of polished looks to embrace this season, find our favorite heat protectants that can help polish any style whether you're using a blow dryer, diffuser, straightening or curling iron!
For fine to normal hair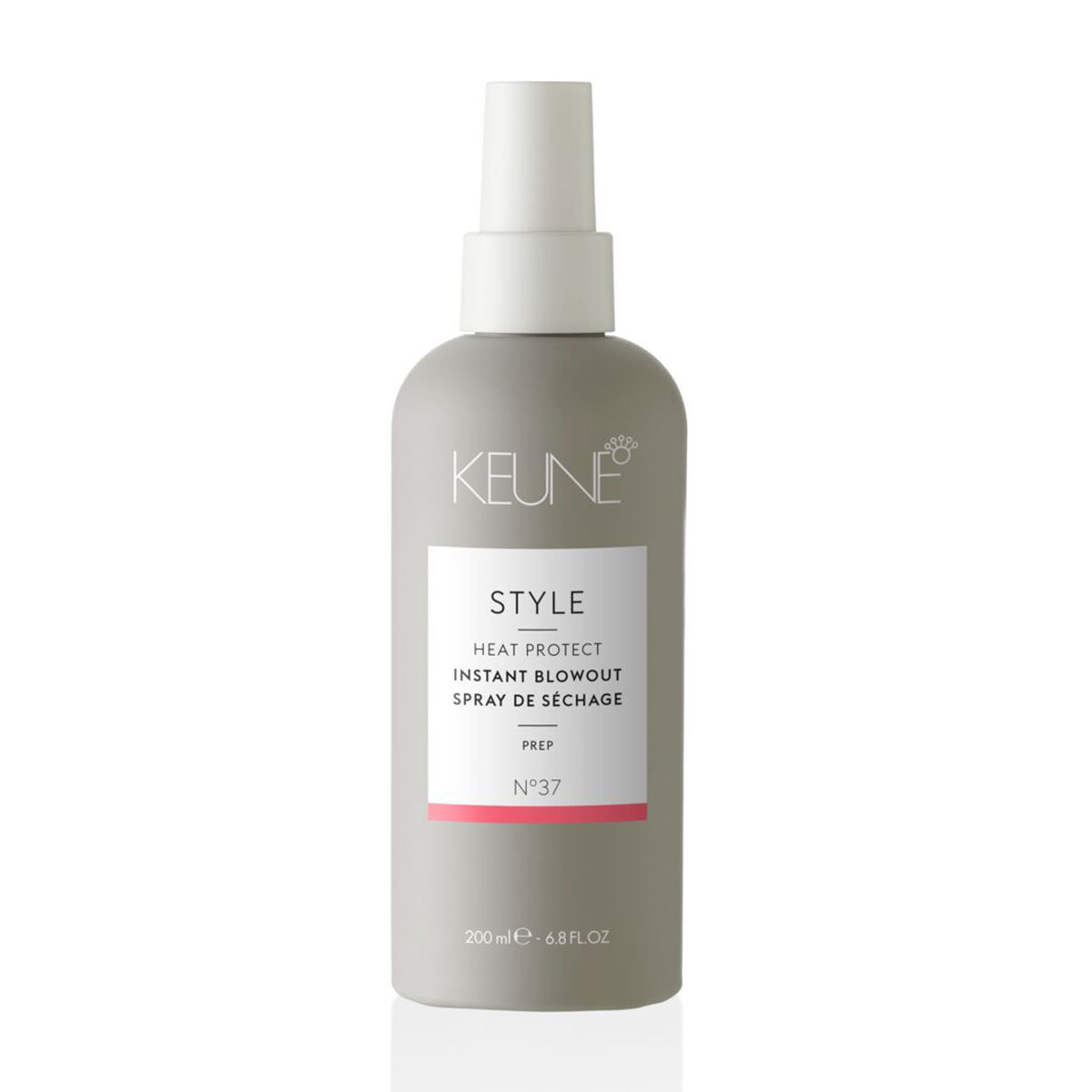 When adding a new styler to your routine, it is best to decide based on your hair type and the desired style you wish to create. If you have hair that is on the finer side and are creating a polished blow-dry, Keune Style Instant Blowout is your best bet. This formula is delivered in a lightweight spray, which makes it easier to disperse throughout strands and ensures your hair won't get weighed down. It has the ability to protect up to temperatures of 450°F while also adding volume and shine. Simply apply on damp hair, comb through and begin sectioning! The other great thing about this styler is that it also has a UV filter to cut down on harsh environmental impacts to your style.
For normal to thick hair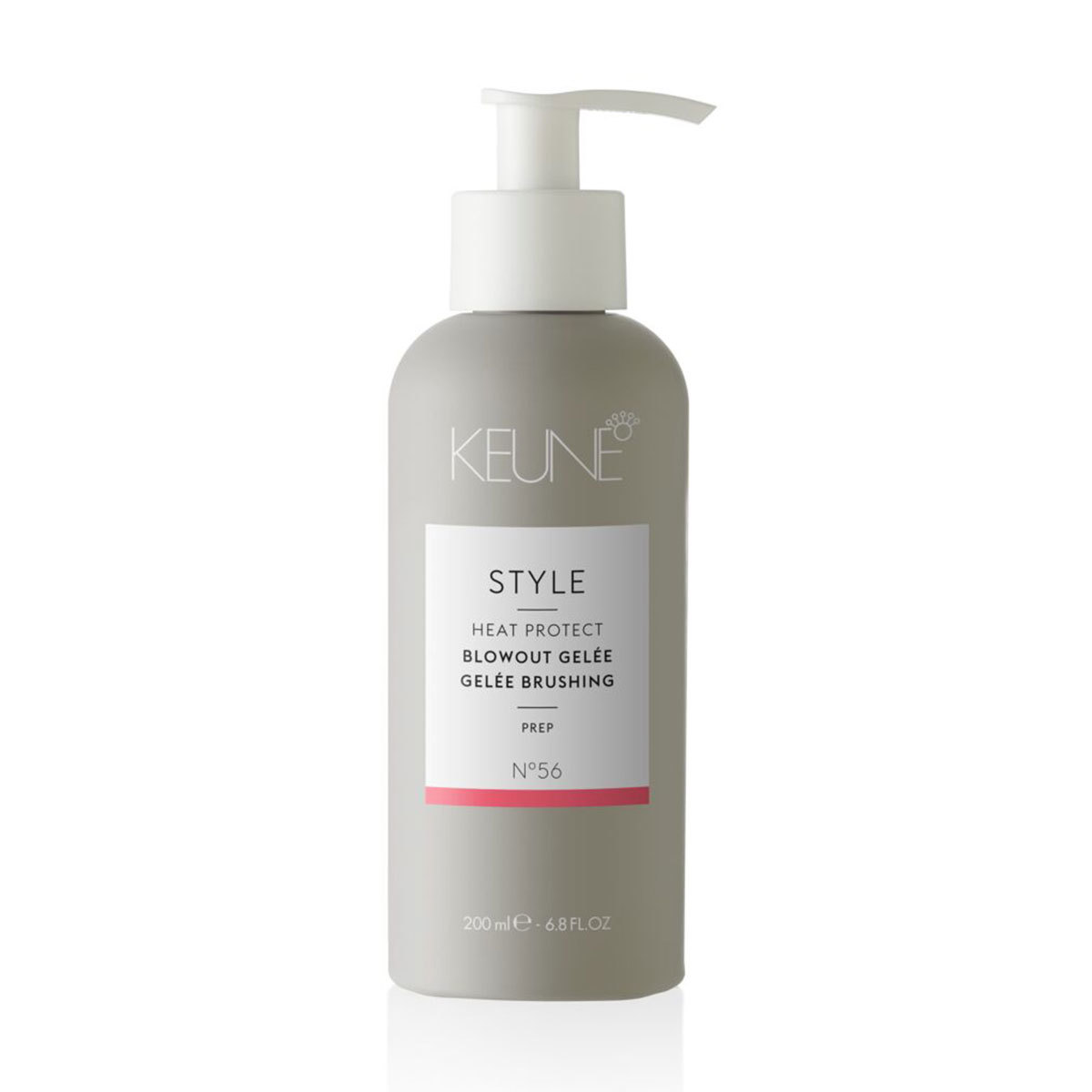 Unless you are using a diffuser to dry your hair, those with thicker hair, often need to use higher heat and tension to get the desired look. Moisture balance with this hair type is crucial because if hair becomes dry and damaged it can lead to more frizz. This is why heat protection is essential anytime you style. Keune Style Blowout Gelee is the ideal choice to add lightweight body and shine while speeding up blow-dry prep work. In addition to protecting against temperatures up to 450°F, it also increases manageability, doesn't leave any residue behind and also provides a UV Filter for the hair.
When you need more oomph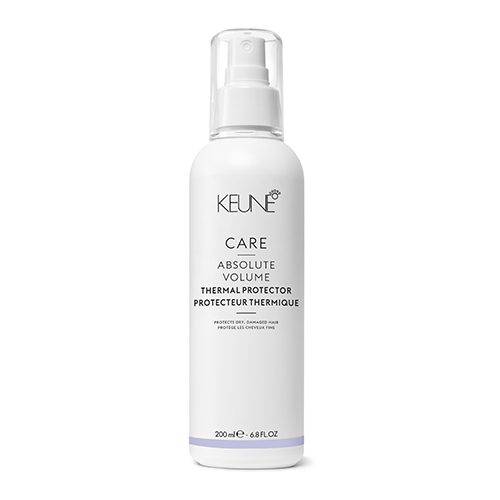 One of the biggest hurdles when it comes to styling hair is adding long-lasting volume. If you use too many products, it could weigh the hair down, not enough and it will instantly deflate. For the perfect mix, try Care Absolute Volume Thermal Protector. Not only will it protect the hair against thermal styling, but this product also features added proteins to ensure a flexible hold. It works with the help of Provitamin B5 which penetrates the hair shaft to thicken the inner structure while also nourishing it from the inside out. This results in incredibly full, voluminous hair without the risk of being weighed down.