Adding shine to your style is one of the quickest and easiest ways to counteract dull, dry strands, hide split ends, and enhance texture. Getting a good shine doesn't take hours in the salon or styling at home. Quick fixes in the salon and targeted products at home can create shine with ease.
Whether you're looking to highlight color, cut or texture, a great shine has the ability to show off any style in its best light. Attaining that covetable sheen comes down to learning how to utilize products that instantly add shine while also increase the health of the hair over time for a long-lasting glow. Read on for our top tips for achieving unbeatable shine!
Double Wash
The key to any great style starts in the shower and the same goes for when it comes to creating shine. Product and environmental buildup can cause strands to become dull and lackluster, a thorough clean is the best way to jumpstart the process. However, a common mistake many make is to only wash once. Lathering up twice allows the scalp and hair to truly receive the benefits of the formula.
Cut Down On Heat Damage
From fading color to splitting ends, heat damage is one of the top ways to strip hair of its sheen. This is because excess heat can harm the cuticle layer, leading to dull appearances. Cut down on damage or aid the air-dry process by adding a do-it-all oil to your routine. Redken Oil For All is a multi-benefit oil that provides instant shine while smoothing frizz, sealing in moisture, adding heat protection, and reducing blow-dry time. This oil can also be used on dry hair for a quick and easy pick-me-up.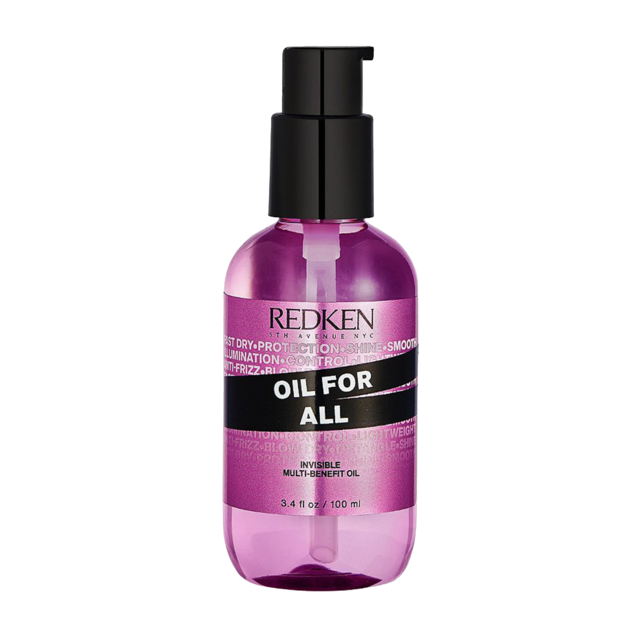 Get A Gloss
Clients who color their hair know the benefit a Shades EQ gloss can have for their hair color, however, a clear gloss is also effective for natural hair color as well. Shades EQ is an acidic color formulation available in a range of colors to perfect tone, but it is also available in Clear that can be utilized on all shades. Additionally, the new Shades EQ Bonder Inside is also available in Crystal Clear, which allows stylists to create a high shine and highly conditioned finish.
Get Shine In a Flash
The perfect shine all comes down to the finish! Whether wearing hair straight, wavy, curled, or coiled, Redken Shine Flash is the quickest way to create a glass-like shine. Not only does this styler add instant shine sans grease, but it also has the ability to tame flyaways and frizz, revive dry hair and moisturize with the help of vitamin B5 and Camelina Oil.
Redken Shine Flash Glass-Like Shine Spray